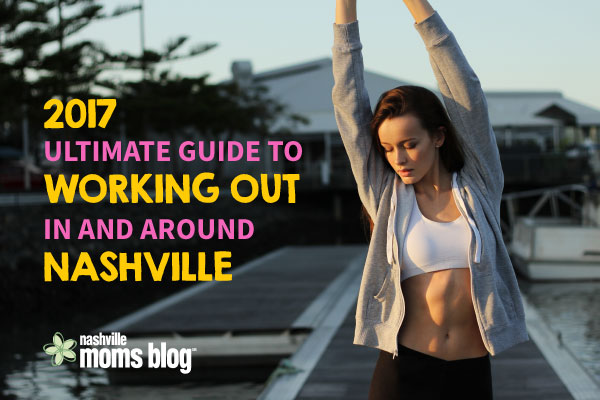 Disclosure: The Ultimate Guide to Working Out in and Around Nashville is brought to you via our many local fitness sponsors and partners. Each featured partner was specifically chosen by our team because of a positive personal experience or the belief that this brand provides a special experience for moms in Nashville, including gyms with childcare.
You know the old adage, right? "If mama ain't happy, ain't nobody happy!" And yet, so often as mothers, we put our mental and emotional health last on the priority list. For 2017, we at Nashville Moms Blog want to challenge you to choose you this year. Your husband doesn't like green vegetables? Cook them anyway. You hate getting up at 5:00am to get in a quick at-home workout by yourself? Find a fitness community who will challenge and encourage you. You want to be a runner, but you hate running? Keep trying new things until you discover a fitness option that you love and look forward to doing each week.
Believe it can't be done? IT CAN! You've got this, mama! You have our full blessing to CHOOSE YOU. Because if you choose to make mindful choices about your health and well-being, your family will follow. This isn't just about choosing you for the sake of selfishness. This is about setting an example for the tiny people that love you so much and want you to live a long and fulfilling life as their mother.
We see you nodding your head, ready to get started, but wondering, "Now what?" We've got you covered! The following local gyms, camps, and studios offer fitness experiences that are perfect for busy moms. These programs will push you farther than you knew possible and provide you with a supportive community to help you achieve your goals. Many also provide excellent childcare for your kids or design programs that let you bring your little ones along!
The YMCA of Middle Tennessee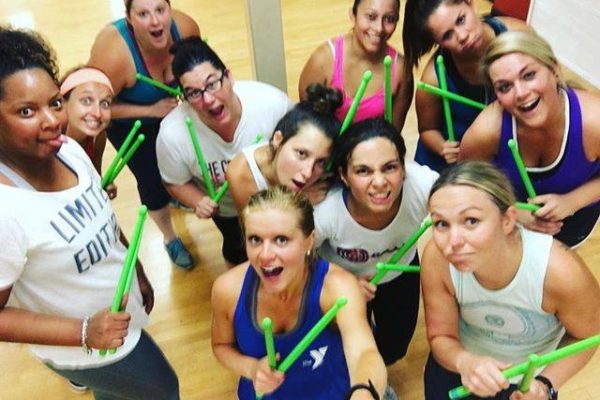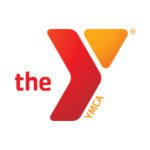 When you join the Y, you're committing to more than a healthier you or a healthier family. You are supporting the values and programs that strengthen your community.
At the Y, children learn what they can achieve, families spend quality time together, and we all build relationships that deepen our sense of belonging.
Learn more about how you get so much more than a workout at the Y with a free three-day family membership.
Download Your 3-Day Pass Today!
Locations:
Bellevue, Brentwood, Christ Church, Clarksville, Donelson-Hermitage, Downtown, Franklin, Green Hills, Margaret Maddox, Maryland Farms, North Rutherford, Northwest Family, Robertson County, Southern Hills, Sumner County
Iron Tribe Fitness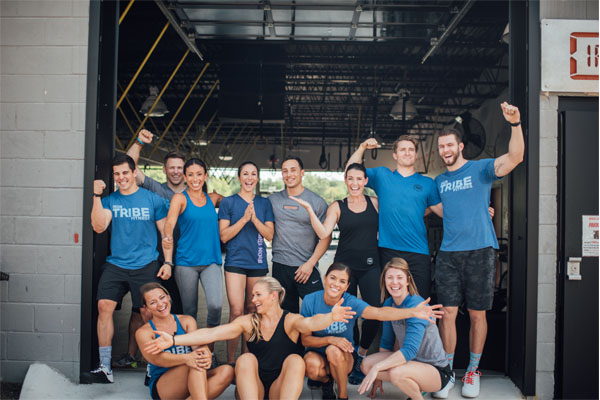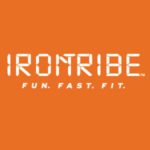 Belle Meade
Belmont
Brentwood
Cool Springs
Franklin
Iron Tribe Fitness is the perfect place for Nashville moms on the go, because they are Fun, Fast and Fit! Iron Tribe makes working out FUN! You'll get the attention you deserve with great personal coaching. Plus, they provide a positive environment where you can workout among your peers in a group setting.
Workouts are FAST, lasting only last 45 minutes! You get in, out, and on your way.
Not only will you get FIT, you'll become the healthiest version of yourself! Start seeing results today and fit into that knockout dress or fitted pair of jeans collecting dust in your closet.
From now until the end of February, you can try Iron Tribe's new PUSH program for FREE for two weeks with no obligation! Their PUSH program is designed to scorch calories through high-intensity cardio, strengthen your core, and trim down your waistline. If you're looking for a fast and fun workout that will help you become the best version of yourself, this is the program for you.
Burn Boot Camp - Nashville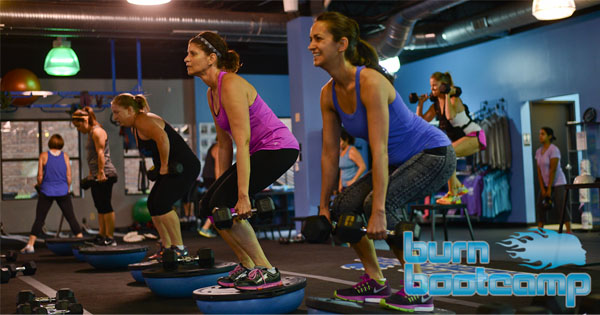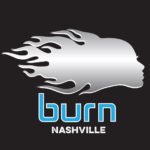 1720 West End Ave
Nashville, TN 37203
(704) 277-7164
Burn Boot Camp is a premier fitness community for women. Our program brings women with high fitness aspirations together in our energetic facility. Take advantage of FREE childcare for worry-free workouts, unlimited camps, AND nutrition coaching!
Every camp is different. Our camps are designed so that we don't work the same muscle groups twice in a row, allowing for rest and recovery while allowing you the opportunity to train daily.
At Burn Boot Camp we pride ourselves in being so much more than a gym. We are a strong community of women that encourage each other, build each other up and commit ourselves to being better every day. Every fitness level is welcome! Whether it be your first day in the gym or you have been working out for years, we can modify to meet your fitness needs.
Set goals for 2017, and show yourself what YOU can do!
Quantify Fitness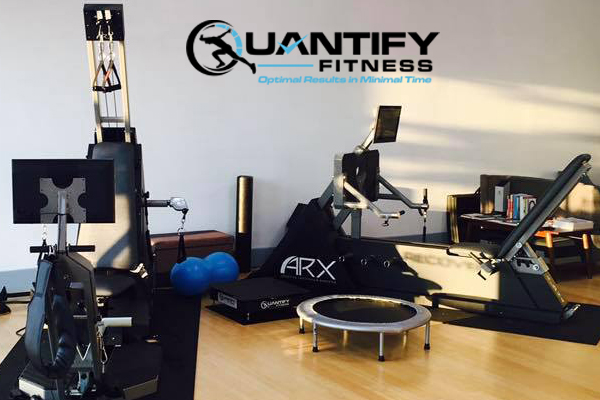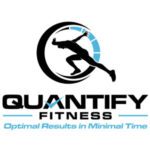 224 S 11th St
Nashville, TN 37206
Located at the corner of Fatherland and 11th in East Nashville
You've got a smartphone – why not a smart gym? Quantify Fitness in East Nashville delivers Optimal Results in Minimal Time! Only 10 minutes per week! How? We are the only place in Nashville with this cutting edge equipment that provides the perfect level of resistance and accurately measures your strength, allowing you to exercise smarter, not longer!
Not everyone has time to go to the gym multiple times per week or spend hours exercising but everyone should be able to exercise in a way that is sustainable, improves their health and is kid friendly!
It's hard to believe, so take 10 minutes and try it yourself! For a limited time, Quantify Fitness offers the first two workouts FREE!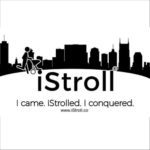 Meets at Nashville Fit Lab
3307 Charlotte Ave.
Nashville, TN 37209
(615) 933-8682
iStroll
A bit about us…
iStroll is the ultimate 60 minute stroller workout made by athletes for parents. We incorporate running, body weight,
dumbbells, resistance bands and a jogging stroller! It gives parents a full body workout while keeping kiddos moving and happy!
iStroll, however, is more than a workout. It is a place to meet other parents with similar interests who are also in the same life stage. While becoming stronger, faster and healthier, you will not only make new friends but you will empower the next generation to be fit too. First class is free!
Schedule:
Wednesday
and
Friday
9:30am
, at Nashville Fit Lab
Current promo: $40/month for unlimited attendance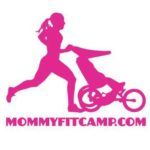 Mommy Fit Camp
Bring your kids and the stroller for a fun, creative mix of cardio and full-body strength training. Enjoy camaraderie exercising with other moms and moms-to-be. Every class is different so it keeps your muscles guessing. We kickbox, do yoga, pilates, tabata, hike, PiYo, and many more fun exercises. Workouts will accommodate the pregnant mom all the way to the fitness elite. Members also benefit from play dates, a private facebook group, and Mom Night Outs.
The NMB Team talks Fitness
Check out some of our contributors' fitness tips and faves with these popular health and wellness posts:
Nashville Fitness Directory:
Gyms, Camps, Yoga and Barre Studios around Nashville