Summer's approaching and we're gearing up for long sweaty sunny days enjoying family and friends. Here at Nashville Moms, we want to encourage you to get out, be active, and explore all the summer fun middle Tennessee has to offer.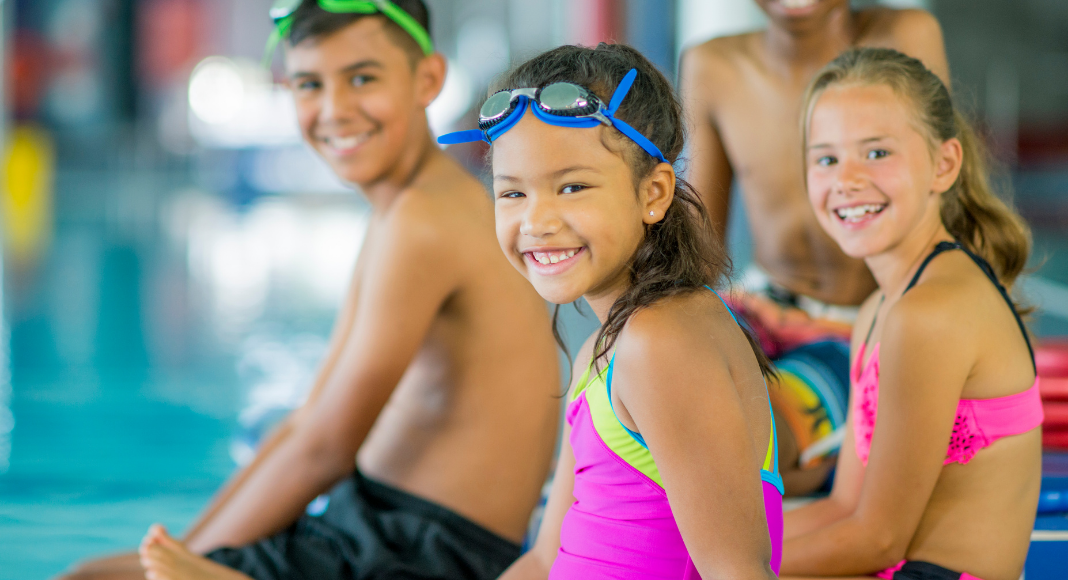 And if you're looking to beat the heat with a dip in the local pool, trip to the lake, or float down the river (and we encourage you to!) consider signing your kids up for a few swimming lessons, even a couple refresher lessons for older kiddos or those with limited experience in the water.
It's a hard truth but drowning remains one of the leading causes of death for children and adolescents and is the leading cause of death for children ages 1-4. Even the most vigilant parent can miss a child in distress. Drowning is often silent, measured in seconds, and can occur wherever there is water access.
The American Academy of Pediatrics recommends children start swim lessons around age 1 (but it's never too late!) and research shows formal lessons reduce the risk of drowning in children.
And parents, it's not only children who are at risk around water. So, if you're a bit rusty, want to up your skills, or haven't had the opportunity to learn at all, why not sign up for some lessons of your own?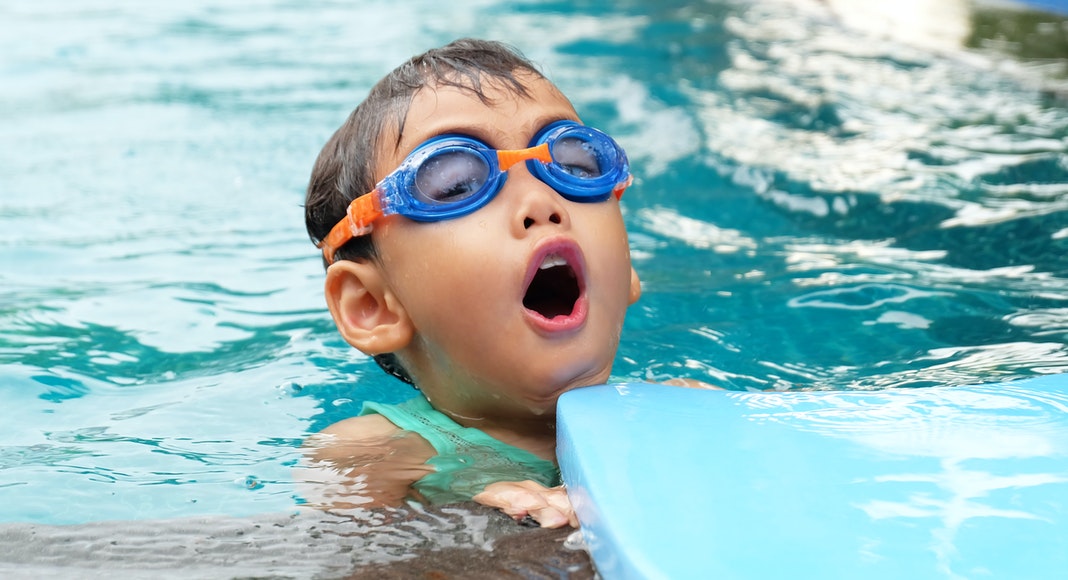 Guide to Nashville Swim Lessons
Here are some local resources to check out:
Davidson
Nashville Swim Academy (at Ensworth)
Offers both private and group lessons starting at age 4 months.
Year-round child and adult lessons from age 2+.
Lessons for all ages including lessons for children with special needs. In the Nashville West Shopping Center.
Centennial Sportsplex (Swim America)
Child and adult lessons.
Multiple locations. Parent/child and youth lessons.
---
Williamson
Lessons for children of all ages starting at 4 months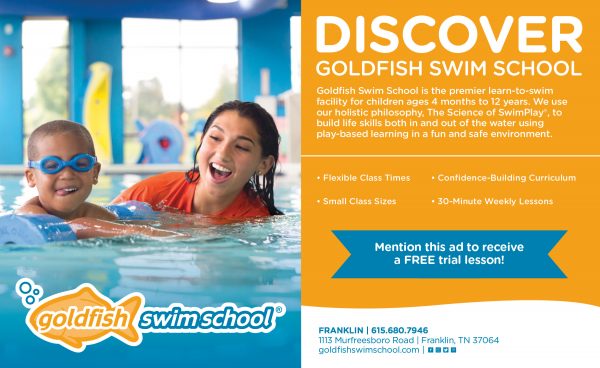 Goldfish Swim School is proud to provide state-of-the-art aquatic swimming facilities that are dedicated to indoor swim classes and programs for children, ages 4 months and up. From Jump Start Clinics to our competitive team known as Swim Force, we're committed to helping your child develop important life skills so he or she can make waves in life.
Parents and children across North America prefer Goldfish Swim School because we offer:
• A unique curriculum that's convenient and can work with your busy schedule
• A wide variety of available program options, including infant and toddler swim lessons
• Shiver-free pools that are a pleasant 90° all year long
• Air-conditioned viewing galleries equipped with free Wi-Fi
• Safety and supervision at all times
We understand that, as a parent, your child's safety is of utmost importance. At Goldfish Swim School, we believe that your swimmers deserve to be in the best hands at all times, which is why our instructors undergo an extensive hiring process and comprehensive training period. In addition, we always keep our classes small and ensure a max student-to-teacher ratio of 4:1.
As one of the fastest growing private companies in America, according to Inc., we're proud of the impact that we're making on children and families across the country.
---
Lessons for all ages including lessons for children with special needs.
Multiple Locations. Parent/child and youth lessons.
---
Sumner
Classes for children starting at age 6 months, private lessons for adults
Parent/child and youth lessons