Currey Ingram Academy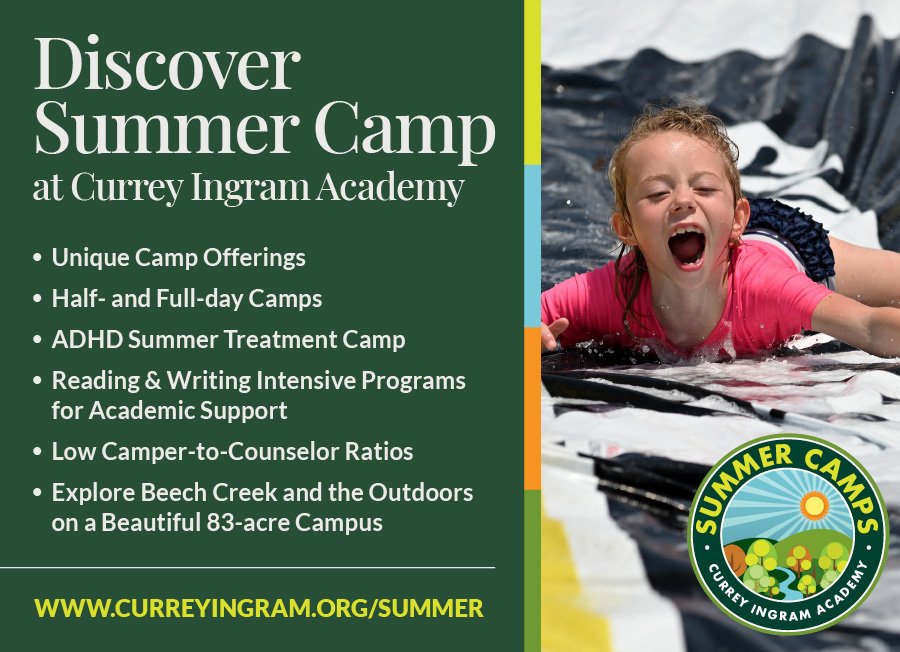 Location: 6544 Murray Lane Brentwood, TN 37027
Situated on our beautiful 83-acre campus featuring Beech Creek, Currey Ingram Academy offers a full array of summer camp options designed to both excite and challenge children of all ages. From our ADHD Summer Treatment Program and ASD Summer Program to our Camp Beech Creek, Reading Intensive, Writing Intensive, Math, Sports and Workforce Readiness and Preparation programs, our summer camps cover a wide array of interests, academic needs, and age ranges. Our smaller camp size allows for counselors and campers to get to know each other on a personal level, providing a more individualized experience for your child to learn, grow and have fun!
Mathnasium

Locations: Nolensville | 505 Burkitt Commons, Nolensville, TN 37135 
Brentwood |18 Cadillac Drive, Brentwood, TN 37027
Franklin | 539 Cool Springs Blvd. #105 
Our expert instructors prepare your child to excel in math when school resumes in the Fall.
It's that time of year again. When parents are starting to think about Summer activities for their children. If you're a parent of a school-aged child, consider a Summer activity that can give him or her a huge advantage when school resumes in the Fall: Driving math excellence, with Mathnasium.
Mathnasium's personalized learning plans are proven to improve grades and help kids catch up and get ahead. With live face-to-face instruction, either in-center or online. There's no better time for kids to take a leap forward in math than Summer. And don't worry—your child will still enjoy the season. Because we make learning math fun.
Contact Mathnasium today to discuss our Summer curriculum.
Leadership Academy
Locations: Bells Bend Park and Beaman Park | Hamilton Creek Marin | Deep Well Trailhead, Percy Warner Park
Leadership Academy creates camps that connect children to nature, make friends, and develop outdoor skills for children ages 5-17. We believe that play and outdoor exploration increases creativity, confidence, social intelligence, and grit. Our goal is to get children outside, exploring, learning, playing, and having fun so that they develop a strong sense of self and a deeper connection to nature. Our camps are Camp Twigs, Nashville Sail Camp, Mountain Bike Camp, and Teen Leaders.
Camp Twigs Bells Bend Beaman Nashville Sail Camp Dates | Bike Camp Dates | Teen Leaders Dates
Camp Davis
Location: 801 Percy Warner Boulevard Nashville, TN 37205
Camp Davis is the premier Jewish camp in Nashville (although campers of all faiths and backgrounds are welcome!), and Summer 2023 will be filled with so much fun, joy, and of course ruach! Camp Davis offers four different options every week to fill the needs and interests of all campers: Traditional Camp, which is our time-tested program with an amazing balance between all the core camp activities, as well as different Sports, Art, and STEM specialty camps every week. Some of the specialty highlights this summer include Hockey and Yoga camps, Cooking and Nature, and of course the beloved Project Runway Fashion Camp. Another highlight of this summer at Camp Davis is the completion of the brand-new Madeline Pargh Arts and Crafts Center, which will serve as the new camp home base and help foster an even greater sense of community and fun for campers. Spend your summer at the J and enjoy all that our 52-acre campus has to offer!
Tennessee Titans Youth Football Summer Camp
Location: Multiple School Locations in the Nashville Area
The Tennessee Titans are committed to the continued growth and development of the game of football. During the month of May and June, the Titans will host a series of youth football camps across Tennessee. Camps are open to all children ages 7–14 years old.
Titans Youth Football Camps will provide a fun and impactful learning experience through:
Teaching proper football fundamentals, skills, and position techniques
Emphasizing the importance of teamwork and the value of good character
Providing opportunities to participate in football specific games and drills
Timing:
7:00AM – Check-in opens
7:30AM – Camp starts
11:30AM – Camp dismisses
Camp includes a t-shirt, a Titans giveaway bag, an opportunity for a photo with T-Rac, instruction from former Titans players and local high school and college coaches, and the option to purchase discounted $35 tickets to the Titans vs Colts game at Nissan Stadium (date TBD).
Montgomery Bell Academy
Location: 4001 Harding Pike Nashville TN 37205
MBA offers a wide variety of over 100 camps and courses in the summer. Some of these include: All-Sports Camp, Baseball, Basketball, Bloxels, Cardboard Land, Cheer, Debate, Dodgeball, Football, Golf, Lacrosse, Legos, Little Explorers, Minecraft, Robotics, Latin, Study Skills, Reading Comprehension, Rifle, Science, Soccer, Speed, Tennis, and Wrestling. We also offer a staff supervised lunch period for campers who stay for both a morning and afternoon session. For a complete list of camp offerings, please click here.
Summer at Ensworth
Location: Ensworth's Frist Campus, 7401 Highway 100, Nashville 37221
Dates: 5/30/23-8/11/23
Ages: 5-18
Contact: Oren Goldring, [email protected]
Ensworth hosts a wide range of camps, trips, and courses each summer to provide opportunities for campers and students of all ages to continue learning, experiencing, exploring, and enjoying life in the summer months.
From Board Games to Baseball to Band, from Dance to Drawing to Digital Arts, from STEM to Sewing to Songwriting and Soccer, and so much more, Summer at Ensworth offers something for everyone.
Just a small sample of the opportunities:
Arts: Printmaking, Stone Carving, Rock Band, Photography, Shakespeare Boot Camp
Athletics: All Sports, Basketball, Football, Golf, Lacrosse, Tennis, Volleyball
Enrichment: Nature Explorers, Embroidery, STEM, Wilderness Survival, Junkyard Wars
Visit ensworth.com/summer for more information and to register.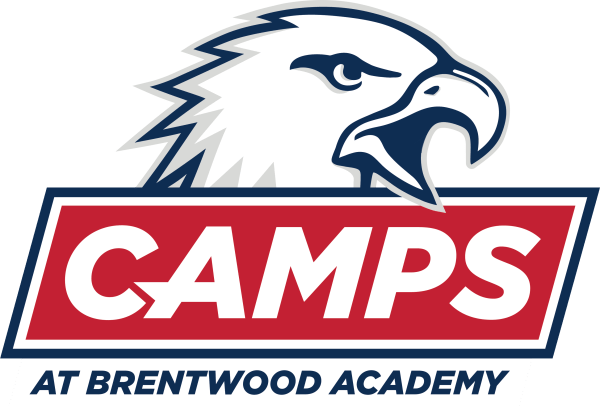 Summer Camps at Brentwood Academy
Location: 219 Granny White Pike Brentwood, TN 37027
Come experience the camp programs at Brentwood Academy, where we recognize that healthy athletic, academic, and creative experiences contribute to essential elements of a child's growth. Our camp programs are an extension of our mission to nurture and challenge each whole person – body, mind, and spirit – to the Glory of God. We invite your family to join us as students are welcomed by and engage with Brentwood Academy faculty, staff, and coaches while exploring new adventures and making new friendships
iDTech at Vanderbilt
Location: Vanderbilt University
Getting hands-on with the latest tech. Finding like-minded friends and expert mentors. Exploring a university campus and igniting a love for future learning. There's so much to look forward to at iD Tech! Guarantee an unforgettable experience for your child. Coding, game dev, robotics, and more.
AR Workshop
Location: 101 International Dr Ste 105, Franklin, TN 37067
AR Workshop Franklin Summer ARt Camps promote creativity and hands-on STEAM learning in a fun and social environment! Each week has a new set of summer ARt camp projects! Campers will learn new skills, build confidence in crafting, and complete top-rated projects such as wood signs, wall hangings, watercolor, tie dye, handknit blankets and more.
Use code NASHMOM10 for $10 off any camp thru May 25th.
Nashville Fencing Summer Camp
Location: 2319 Lebanon Pike Nashville 37214 TN
Lots of fun! Great physical activity for kids!
Fencing Sumer Camp @ Nashville Elite Fencing Club!
The strongest and largest fencing club in middle TN
Age 6 and up. All equipment provided. Full-day and half-day programs available. Starting from $290/week
Dates of Camps: May 29-August 4