Who doesn't enjoy a fresh, hot fluffy donut!? I know I sure do, and luckily the Nashville and Franklin area has many different hot spots to choose from. Check out some of our favorites below!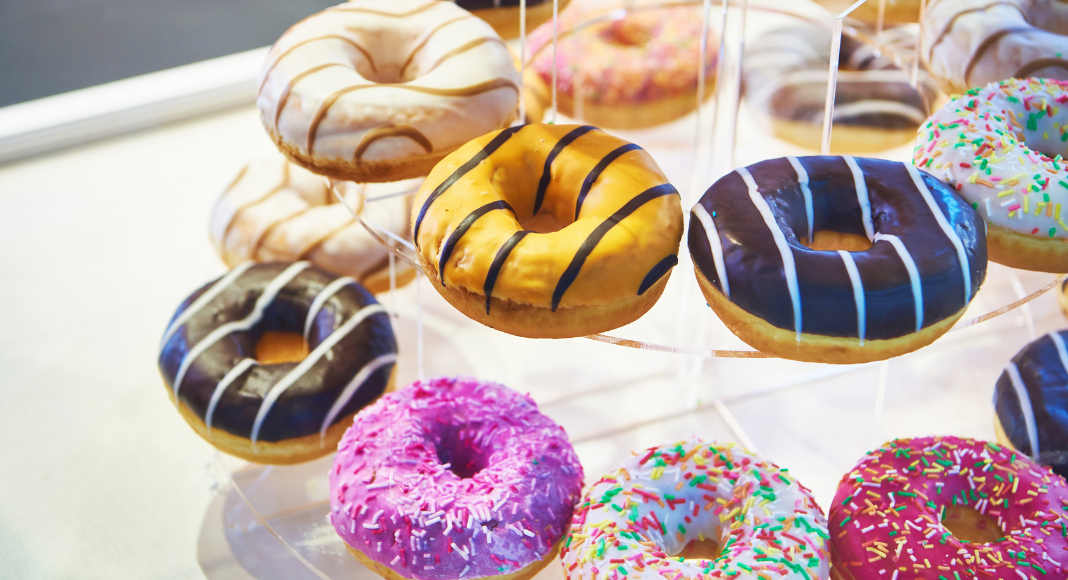 Best Nashville and Franklin Area Donut Shops
Donut Distillery
311 Gallatin Ave, Nashville, TN 37206 OR Assembly Food Hall 5055 Broadway (5th + Broadway)
This is a one-stop-shop for all things mini-donuts, beer, mimosas, spiked shakes, live music and so much more! 
---
Five Daughters Bakery
12 South-1110 Caruthers Ave, Nashville, TN 37204
East Nashville- 1900 Eastland Ave Suite #101, Nashville, TN 37206
L&L Market-3820 Charlotte Ave #128, Nashville, TN 37209
The Factory at Franklin-230 Franklin Road #11J, Franklin, TN 37064
Five Daughters is known for photo worthy croissant-style layered donuts as well as their paleo menu, completely free of grains, gluten, dairy, and sugars, for those with dietary restrictions or specific diets.
---
Status Dough
921 Gallatin Ave, Nashville, TN 37206
The focus at Status Dough is high-quality ingredients to make a superior product, and their donuts meet those expectations with the flavor!!
---
East Park Donuts & Coffee
700 Main St, Nashville, TN 37206
They specialize in from-scratch donuts made with top quality ingredients, along with carefully crafted coffee and espresso beverages. It is a favorite among locals, especially for limited edition specials and holiday donuts!
---
McGaugh's Donuts
1111 Gallatin Pike S, Madison, TN 37115
Longtime donut shop with a variety of donuts, apple fritters, bear claws & kolaches. This shop has been around since 1991, so it is definitely a favorite for locals! Try a cream-filled long john, this definitely takes me back to childhood!
---
Parlor Doughnuts
SoBro-506 Rep. John Lewis Way S, Nashville, TN 37203
West End- 1720 West End Ave., #100, Nashville, TN 37203
A craft doughnut and coffee shop, originally out of Indiana, offering an array of unique bakery items, including our original layered doughnuts; vegan, gluten-friendly, and keto-friendly products; artisanal breakfasts; and specialty coffee!
---
Shipley Do-Nuts
2540 Old Lebanon Rd, Nashville, TN 37214 (Also located in Hendersonville & Clarksville)
Shipley's is definitely the place to go get a classic glazed donut, so fluffy! The plain glazed is still their most popular style, but with over 60 varieties to choose from, there's always a new flavor to discover.
---
Fox's Donut Den
3900 Hillsboro Pike #2, Nashville, TN 37215
This is an old-fashioned institution turning out classic donuts & pastries since 1973, plus bagels & coffee. Locals will tell you to try the apple fritter!
---
Donut Palace
3466 Lebanon Pike, Hermitage, TN 37076
This place is a little gem in Hermitage that offers fresh, soft donuts! The red velvet and crescent roll-doughnut concoction (a doughssant) are a must-try!
---
Peace Love and Little Donuts
213 Franklin Rd Suite 120, Brentwood, TN 37027
This cool little shop has little donuts with a variety of toppings for you to choose from! In their words, in creating their Groovy, Far Out and Funkadellic flavors they knew that they couldn't lose the incredible taste of their old fashion cake donut. They custom-create your donuts freshly in front of you!
---
Duck Donuts Brentwood
101 Creekside Crossing Suite 1000, Brentwood, TN 37027
Warm, delicious, and made to order in front of your eyes; You can choose from the menu or customize your own donut with a variety of toppings, coatings, and drizzles. They also offer donut breakfast sandwiches and decadent donut sundaes!
---
Tiny Little Donuts
1203 Murfreesboro Rd, Franklin, TN 37064
Enjoy these classic tiny little donuts made fresh on site, in a vintage Airstream. These sell out fast on site, but you can also order ahead for events and parties!
Let us know your favorite locations and your favorite style donut!
Looking for more sweets or bakeries? Check out our guide to Nashville bakeries!