If you are local to Nashville, then you know hot chicken is king around these areas. Often duplicated around the country, there is only one place known as the Hot Chicken Capital!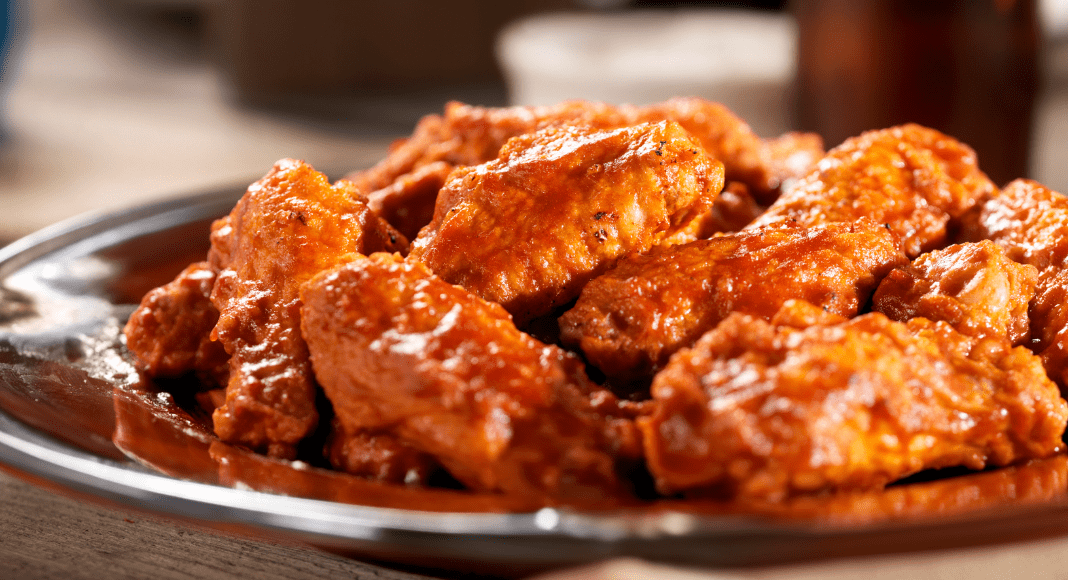 Legend has it, this spicy dish originated in the 1930's, involving a man named Thornton Prince. One of Thornton's women got fed up with his philandering ways. He had stayed out all night and come home expecting breakfast. She wanted retribution. That morning, she got up before him. She didn't make him dry toast or gruel. Oh, no, she made him his favorite. She made him fried chicken. Then, she added the spiciest items she had in her kitchen. But her plan backfired. He loved it. He took it to his brothers. They loved it, too. The woman disappeared from his life, but her hot chicken lived on. The Prince brothers turned her idea into the BBQ Chicken Shack. (via the Bitter Southerner) You can still enjoy Prince's Hot Chicken to this day!
Nashville Scene's Hot Chicken Week runs January 30-February 5.
For one week only, 30+ of your favorite restaurants will offer up $7 hot chicken deals just for you! Some restaurants will keep it classic, some will go wild, but it's up to you to decide who does it best. At the end of Hot Chicken Week, we ask YOU to vote for your favorite dishes in three categories—Best Overall, Best Traditional and Most Unique. Be on the lookout for Chicken Scratch by Little Harpeth drink specials at participating restaurants.
The official kick-off party is January 30th from 5-7 p.m. at Otto's Bar (4210 Charlotte Pike). This event is FREE, and there will be drink specials and of course hot chicken!
Check out the list of participating restaurants and an interactive map on the official website. You can even win prizes! Take a photo of your hot chicken and check in at any participating hot chicken restaurant. Post your masterpiece on Instagram, Facebook or Twitter. Tag @nashvillescene and use #hotchickenweek23. When you post your photo, you'll automatically be entered to win prizes! The more you post, the more entries you'll receive, so visit all of the participating restaurants to up your odds. Win prizes like gift cards from our Hot Chicken Week Restaurants and some Nashville Scene swag!
---
#HotChickenweek23 Commandments (via the website)
1. MAKE NO BONES ABOUT IT:
Make no bones about it: This year's #HotChickenWeek23 will be even bigger, hotter and tastier than last year's! We are spicing up the number of participating restaurants this year, but there might be an instance of the participating restaurant you visit running out of their #HotChickenWeek23 specialty chicken toward the end of a shift. Be an early bird and order your hot chicken ahead of time. Remember to thank them for working their tail feathers off to do this for you. DO NOT BE A JERK TO OUR RESTAURANTS. We're in this together, fellow Chicken Heads!
2. THERE WILL BE WAITS
People have been talking about #HotChickenWeek23 all year. I mean, we ARE talking $7 hot chicken here, people. Don't be surprised if restaurants have waits. If they do, buy a beer and relax, share a post on social media using #HotChickenWeek23, and maybe you'll win some prizes…
3. DON'T HURT YOURSELF. ORDER TO YOUR MOUTH'S SPICE LEVEL!
Face it, we know you want to try the hottest, most spiciest chicken there is, but please be mindful of your mouth's spice level capacity! We don't want to see anyone suffer or sweat profusely while eating chicken. So be kind to yourself and don't fly the coop with chicken hotter than your mouth can handle!
4. YOU WILL TIP
$7 brings out the cheap in all of us, but really, you're getting a $10-$15 hot chicken meal, so kindly tip at least 20%. The people who are serving you are working harder during #HotChickenWeek23 than at any other point in the year. A kind word will also be welcome—these people are our friends and neighbors, so please do not give them any gristle.
5. YOU REALLY SHOULD BUY A DRINK AND/OR OTHER FOODS
Most #HotChickenWeek23 chicken are a la carte. Sides are extra. While extra purchases are not a requirement, we gently suggest that you round out that $7 hot chicken selection with some fries and libations, or, we dunno…something green??! Sides it up!
6. CHECK FACEBOOK, INSTAGRAM, AND TWITTER
#HotChickenWeek23 is on Facebook, Instagram, and Twitter. Follow us and get up-to-date info on everything #HotChickenWeek23. Feel free to share your chicken photos using #HotChickenWeek23 and you might win downright delectable prizes. ​
7. DINE IN & TAKE OUT OPTIONS.
Not all restaurants are offering take-out options. Be sure to check each restaurant's Hot Chicken Week webpage for more info.
8. TAXES STILL EXIST
When you get your bill, and it's a little over $7, don't freak out. That's just Uncle Sam!
We hope you enjoy Hot Chicken Week! Tell us where your favorite hot chicken is!