Sunflowers are sentimental and special to me. My grandmother loves them, and has always had her house decorated in them as long as I can remember. So anytime I think of or see a sunflower, I immediately think of her. We have several farms and fields around Middle Tennessee that you and your family can visit and take advantage of a beautiful photo op, and take a bouquet home with you. Let us know if you visit and share your pictures!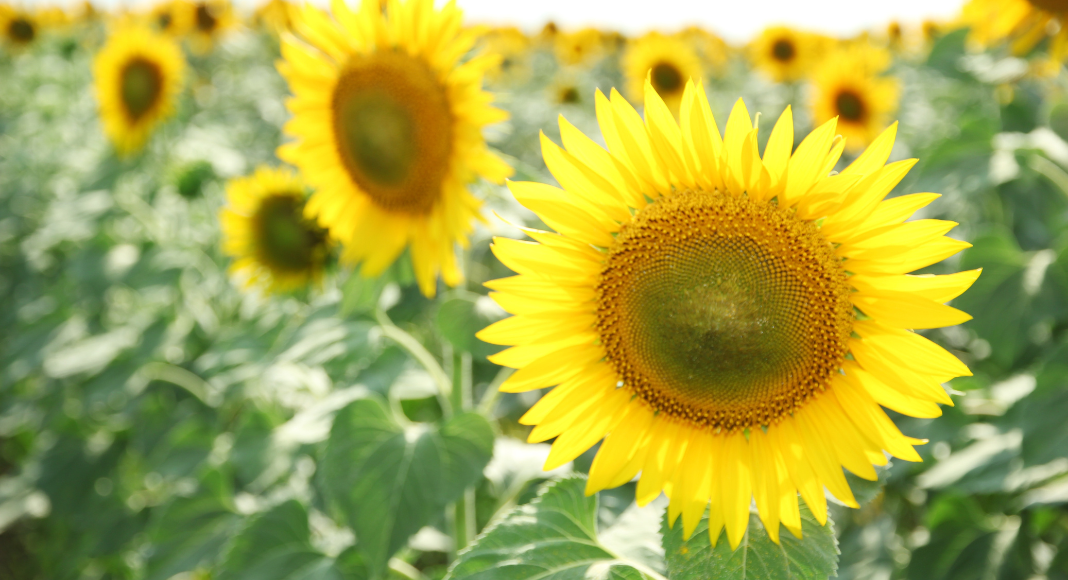 Sunflower Fields in Middle Tennessee and Nashville Area
Lucky Ladd Farm
4374 Rocky Glade Rd.
Eagleville, TN 37060
Lucky Ladd is a great little farm outside of Murfreesboro, in Eagleville. They have so much family fun available, but they also have a sunflower field. The summer blooms are usually around late-June to mid-July and they also have a fall bloom as well. You can wander around and take as many pictures as you like! You can also buy flowers to take home.
---
Red River Farms
5350 Draper Rd.
Springfield, TN 37172
Red River Farms is located just 30 minutes north of Nashville, in Springfield. They actually have a Sunflower festival on July 6-8. Admission is $12 per person and kids under 4 are free. They will have vendors, a hayride to the fields, photo ops and helicopter rides! There will also be a sunflower maze. They grow fresh produce, so grab that as well to stock your fridge. Be sure and add this to your calendar!
---
Big Sky Farms
264 Centerpoint Road
Portland, TN 37148
Big Sky Farm has over 100,000 blooms ready to pick and enjoy in your home, or take beautiful photos with, during their first ever Sunflower Days August 3-13.
Located just 15 minutes north of Gallatin and spanning over 40-acres, Big Sky Farm has become a top agritourism destination. Located in the heart of Sumner County, Big Sky Farms has been visited by several thousand Tennessee and Kentucky residents during their opening Christmas tree selling season in 2022.
Big Sky Farm owner Justin Diel said the "Five photogenic acres of eye-high sunflowers, zinnias, and cosmos are waiting for families and photographers to enjoy and explore."
Many families and photographers from across the region are expected to attend Sunflower Days and capture thousands of pictures. Also while there, visitors can build their own custom bouquet of freshly bloomed flowers from the fields, sip on farm fresh lemonade, or enjoy a wagon ride.
For more information, contact Savannah Diel at [email protected].
---
Batey Farms
5331 Baker Road
Murfreesboro, TN 37129
Batey Farms is located just outside of Murfreesboro. They are known for their strawberries and pork products. Plans for the 2023 sunflower season will be determined by rain and weather, so be sure and follow their page for updates!
---
Honeysuckle Hill Farm
1765 Martins Chapel Church Road
Springfield, TN 37172
Honeysuckle Hill Farm has a fall festival during September 23- October 29th. During this time, you can come and pick a fresh bouquet of zinnias and sunflowers from the 2 acre flower patch.
---
Liberty Grace Farms
1966 Hicks Lane
Columbia, TN 38401
Located outside of Columbia, Liberty Grace Farms is an 80-acre farm and vineyard. They have a tulip festival in the spring, followed by a sunflower festival in the late summer. Be sure and follow their social media page for updates!
Be sure to check out all our local guides!