Back-to-school is drawing near, but that doesn't mean summer is over! We have a month left to fill the weekend and calendars with fun times to enjoy before the sunshine and warmer days are gone.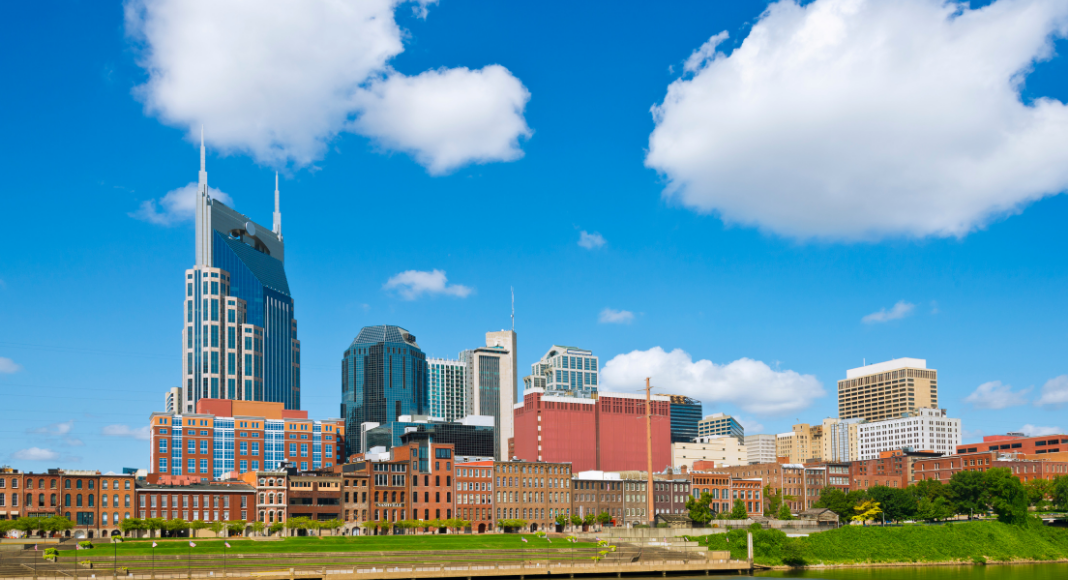 I am sure your social media timelines are filled with beach pictures this time of year, but what if you can't travel or simply don't like to travel in the busy summertime? Then you are in for a treat; Middle Tennessee and surrounding areas are full of fun things to do with your little ones for a fun summer staycation!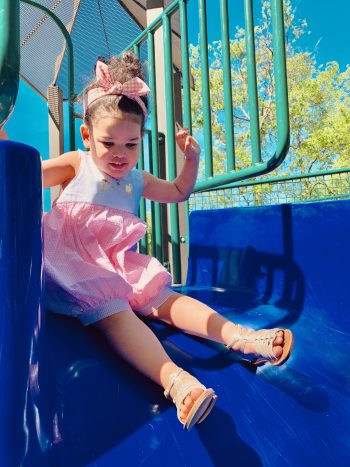 Nashville Summer Staycation To-Do's
Swimming Pools, Parks and Splash Pads
In most towns and communities, there are city pools (indoors and out), splash pads, and always a park. We love going to the park and walking the greenway and hitting the slides when the temperature is right. On the hot days, the cool water is where you can find some relief and tire the kids out with fun. Check out your community's local page to get more information on pool costs and hours.
Check out the waterparks in town as well! Nashville Shores is open through mid-September and such a fun place to visit. You can also rent boats and jet skis for some lake fun while there.
Another great option is Gaylord Opryland SoundWaves Water Park. This is only available to hotel guests, so if you are looking to have a nice retreat before the summer is over, book a weekend there and enjoy everything it has to offer. Staying in their resort is a real treat and although you will still be in Nashville, it is so big inside you will feel miles away! For a special discount and for more info, check out their website as they run discounts for Davidson County and Tennessee residences.
If you are looking for a more budget-friendly option, check out Wave Country, and discounted rates from 3-5 pm, Tuesday-Friday.
Educational Fun
Nashville is home to an amazing science museum, Adventure Science Museum. They have many exhibits and hands on activities for kids of all ages. Be sure and check their page for a calendar of events for special happenings, hours and admission. If you are south of the city, check out the Discovery Center in Murfreesboro. These are good places to let your kids roam safely and expel energy and challenges their brains at the same time!
Sports
I am sports-obsessed, and Nashville has plenty to offer! We have a new soccer team and stadium in town, so you should take the family out to cheer on the Nashville SC. Another fun night out for the family is at First Horizon Park, home of the Nashville Sounds. Be on the lookout for the Tennessee Titans to release their practice schedule soon, as they typically have a free fan event at the stadium in the beginning of August! The Music City Grand Prix is happening the weekend of August 5-7, so be sure and check out all the events going on! Also, don't miss the events at the Nashville SuperSpeedway. 
History Buff
If you are a history nerd like me, then you will enjoy checking out the many historical places around the area. Middle Tennessee is home to many civil war monuments and parks. Murfreesboro has Stones River Battlefield, with a nice museum and gift shop for the kids to explore and learn. Franklin is also home to many sites such as The Carter House and Carnton Plantation. Check out this short article for many other areas you can check out. And if you feel like making a little road trip, head down to Savannah, Tennessee and tour Shiloh Battlefield. And while you are there, eat some fresh catfish from the Tennessee Rivers at one of the many wonderful fish houses around.
Food Bucket List
One of my favorite past times is trying new restaurants or visiting old favorites. Make a fun bucket list and check off some of the highly raved about places around town. Nashville has definitely no shortage of amazing cuisine! But make sure it is kid friendly and something the kids would enjoy (save the fancy places for date night or a girls night out). The Rainforest Cafe and Aquarium Restaurants are always a fun place that I enjoy taking the kids in Opry Mills because it is interactive. If you want to head downtown, check out Savannah's Candy Kitchen or the Legendary Milkshake Bar. Or you can head to one of the small towns outlying the city and take a walk around the town squares. You can always find a local establishment with some amazing down home country food and desserts.
Day-Tripping
If you want to wander out further, you can always check out Chattanooga, Memphis, Huntsville, Knoxville, Louisville and many many more cities around us. I could dedicate an entire other article about short day trips, but that is for another time. Pick a destination and let the kids help you find fun things to check out while there. Make a fun scavenger hunt around cities you have never visited. We are so fortunate to have such beautiful scenery around us, perfect for lake days, hiking, camping and just driving and enjoying time with your family.
Enjoy these next weeks of summer, and please share your family's summer staycation ideas with us!