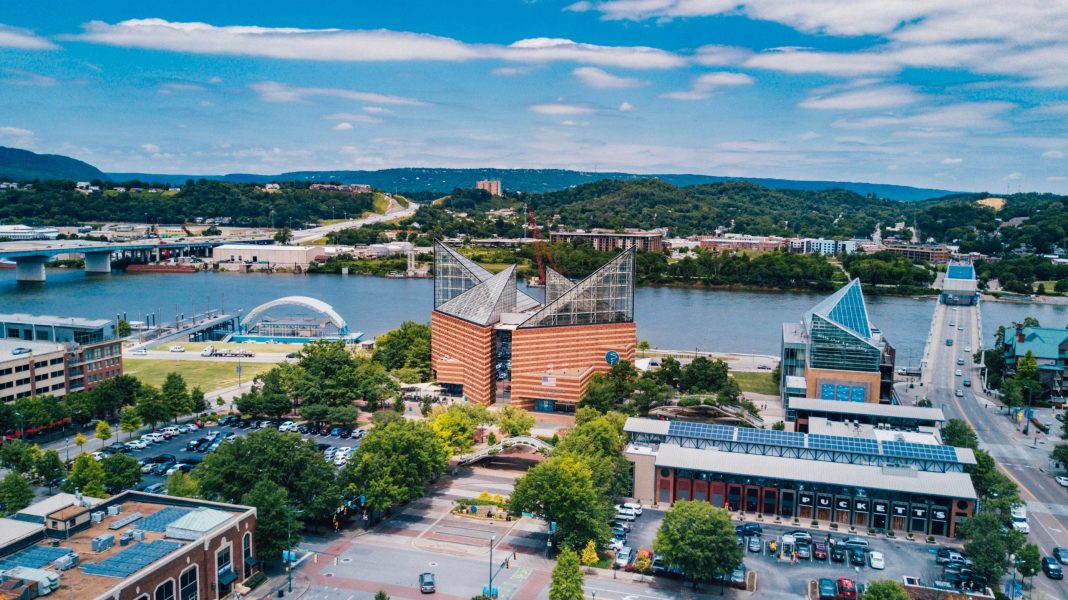 One of the many reasons I love living in Nashville is because it is so central to some great cities that are an easy car ride away. While there are so many awesome places to choose from, one of my favorites is Chattanooga! My husband and I have always gone on little day trips because it is such an easy ride and it truly has so much to offer. Every time we go, we find new restaurants and new things to do! Now that we have our little one who is three months old, we can't wait to take her on our next day trip with us. I've been doing lots of research as to what we will be able to do with her in Chattanooga, since all of our trips from here on out will look a bit different than before. Here are the things we will be checking out this summer in Chattanooga!
Guide to Chattanooga and Things to Do This Summer
Where to Eat
Sleepyhead Coffee: This is one of the cutest coffee shops I've seen and it would be the perfect start to a day in Chattanooga. Gorgeous aesthetic inside with pink walls and neon signs. Definitely must check out!
Frothy Monkey: Frothy is a Nashville staple, but it's nice to feel at home, right? There is one located inside the Chattanooga Choo Choo Historic Hotel, so it would be a great place to stop for coffee, or sit down for lunch after a few hours of exploring with your kiddos!
Clumpies Ice Cream Co.: This cute little ice cream shop has some of the best ice cream in town. They have lots of yummy flavors and would be a perfect treat after a long day of running around. A favorite spot for the little ones in your crew!
Puckett's: We all know Puckett's is also a Nashville staple, but honestly you can never go wrong with some down home Southern cookin'! We always love stopping into Puckett's for lunch, especially after the aquarium since it is right next door. Super convenient and tasty!
Community Pie: I have heard nothing but good things about this place, so it is definitely on my list to try next time. Perfect family friendly atmosphere with yummy New York and Detroit style pizza. Their reasonable prices and fast service mixed with their delicious food makes it a must try in Chattanooga.
Champy's: While the casual and inviting atmosphere makes this a popular location, what keeps people coming back is the incredible food. From the hot tamales to the fried chicken, everyone has a favorite that is sure to make them crave another Chattanooga trip in the near future. The garage doors and outdoor seating make it a perfect summer time spot!
Sugar's Ribs: They are branded the best BBQ in Chattanooga and after one visit, you'll know why. If you are a meat lover this place is for you. Great outdoor seating for the family with a view of some farm animals next door! This spot is sure to entertain your little one's and make for some great family time!
Stir: Stir is located right next to the Chattanooga Choo Choo Historic Hotel and is pretty central downtown. It is a little more elevated than some of the other picks on this list but still a great option for a weekend brunch. Beware that it is usually pretty packed, so try and get there early or make a reservation!
Food Works: This is such a cool Southern style restaurant that is in an old converted mill. The brick walls add to a really cool atmosphere but they still have a kid and dog friendly patio for family meals! It is known for being busy, so try to make a reservation if possible.
Look Out Winery: This is a spot my husband and I always make sure to visit on our way out of Chattanooga back to Nashville. It's up on a hill with a beautiful view of the river. The family who owns it are actually from Naples, Italy. They are so kind and the pizza is delicious and authentic. The best outdoor seating so it's perfect if you have kids but also want to enjoy a glass of wine. I highly recommend!
For the Kids
Ruby Falls: This is one of my favorite things to do in Chattanooga and I think it would be the perfect family activity! Journey deep inside historic Lookout Mountain and see the tallest and deepest underground waterfall open to the public in the United States. They also do a lantern tour for $39.95 for ages 5 and up that would be so cool and your kids would love!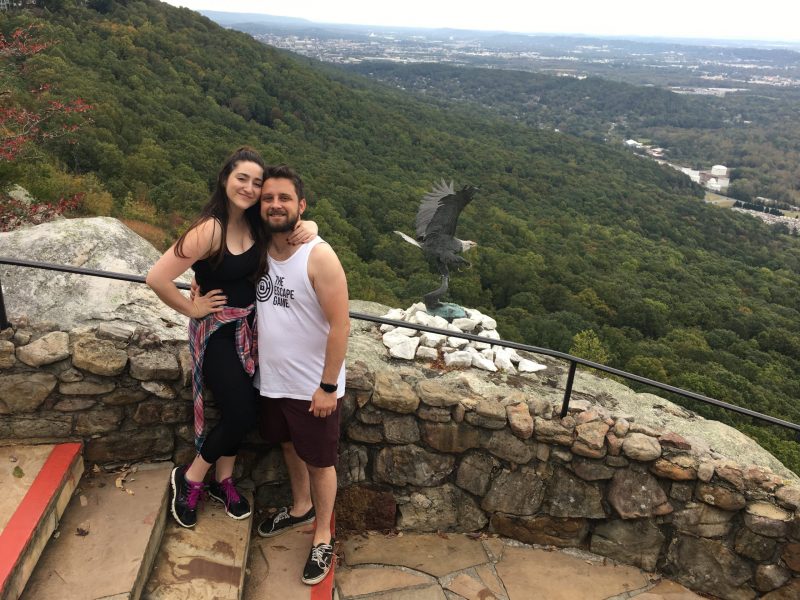 Tennessee Valley Rail Road Museum: I have not been here yet but I think when my little girl is old enough to enjoy it, it would make for such a fun family day! With train rides ranging from 65 minutes to five hours and museum access with every train ride ticket, kids will love exploring here. The reviews are great and highly recommended!
Tennessee Riverpark: The Tennessee Riverpark is perfect for nature lovers and a fun active family day! Spanning more than 20 miles along the Tennessee River, the paved path lets you immerse yourself in nature, culture, and cuisine all at your own pace. There is plenty to see and do all along the stretch like checking out Blue Goose Hollow where Bessie Smith, Empress of the Blues, lived, fishing along the river and picnic tables to stop for lunch on your way! Such a fun way to spend the day.
Chattanooga Lookouts Game: Who doesn't love a baseball game on a summer day, hot dog in hand and surrounded by family? This minor-league team would be the perfect way to end a day in Chattanooga, anytime between April-September with tickets being super affordable. They do lots of cute themed nights too, so keep an eye out for that!
Rock City: This is one of my favorite things to do in Chattanooga! It's located about 6 miles from downtown and atop Lookout Mountain. Rock City is perfect for the nature lovers and kiddos that would enjoy checking out massive ancient rock formations, gardens with over 400 native plant species, and breathtaking "See 7 States" panoramic views where you can actually see 7 different states from the lookout. Definitely a site worth the hike, and it would absolutely be easy enough path for you and your kids to walk.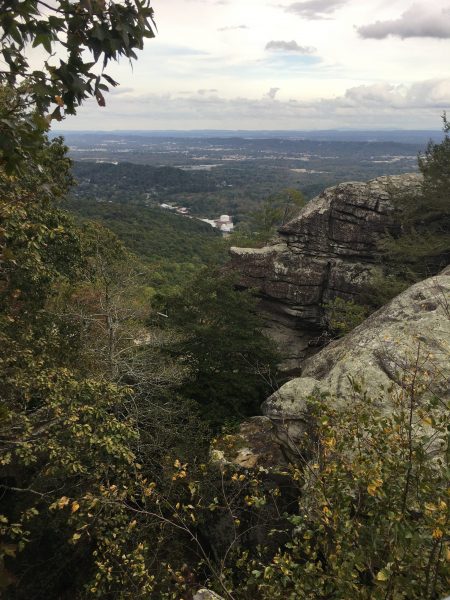 Tennessee Aquarium: We love having a fun family day at the aquarium! They have lots of fun, interactive activities and an IMAX theater that your kids will love as well. The river otter and penguin exhibit are my favorites there!
Chattanooga Choo Choo: A must see in Chattanooga is the Chattanooga Choo Choo at the historic hotel! They have places to eat and grab coffee, like Frothy Monkey. Take pictures with the Chattanooga Choo Choo and walk through it and explore. There are also some small shops that are so fun to walk through with little local trinkets. The Glenn Miller Gardens are so pretty and the best way to relax after running around all morning!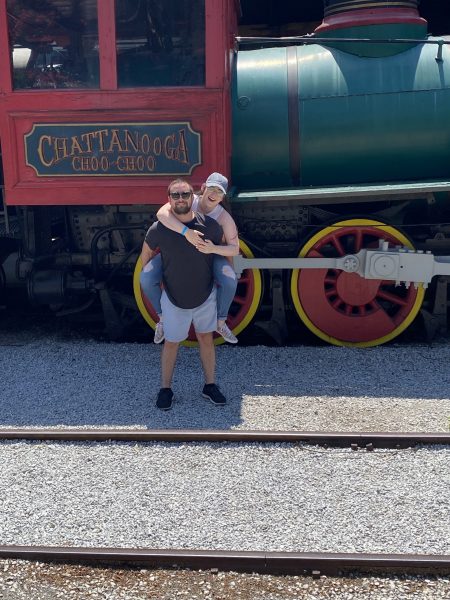 Creative Discovery Museum: This museum is perfect for your toddlers and even infants! They have an infant garden that is perfect for non-walkers to explore and play. Lots of fun exhibits throughout that encourage fun play and creativity. Kids of all ages will love it!
Escape Experience: My husband and I did the Bunker room a few years back and it was so fun! We are escape room enthusiasts (we've done 40+ rooms all over the country) so it was a must do when we went to Chattanooga! Basically you are trapped in a room for 60 minutes and you use clues and solve puzzles to find out how to escape. Don't worry, they aren't scary! The room was so realistic and fun. We did escape, but even if we hadn't it would have been such a fun experience that I would highly recommend!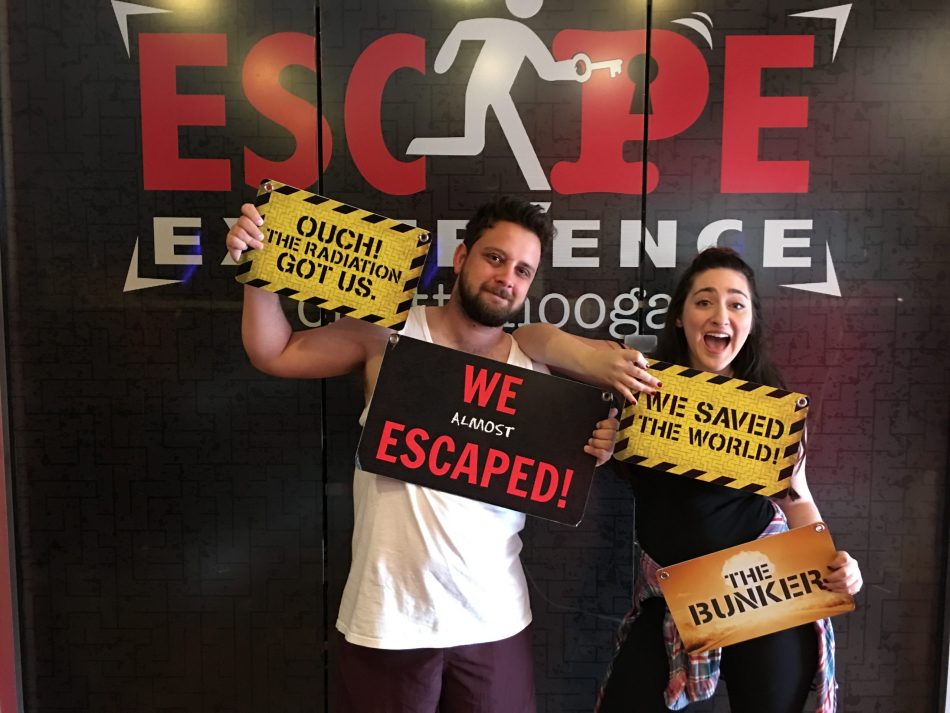 For the Adults
Whiskey Thief Chattanooga: This is the only rooftop bar in Chattanooga, and it is definitely worth the visit if you have a date night or a night on the town while the kids are home with a sitter (I know that may not happen often, but this place is worth it). They have over 100 kinds of whiskey and their mixologists craft one of a kind cocktails. They also have some great food that would make for a good meal, or some shareables for the table. Check it out when you have the chance!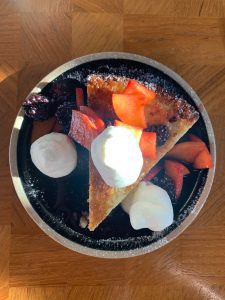 Southside Social: For this one, I will let them speak for themselves. From their website, "Southside Social is a family-friendly boutique bowling alley with 10 lanes of bowling in addition to 4 bars. Southside Social offers an exclusive atmosphere which creates an exuberant experience. We offer lounge seating with flat-screen televisions. In addition to our bowling, Southside Social offers indoor gaming area with pool tables, skee ball, ping pong, shuffleboard, giant Jenga and more. We also have an outdoor courtyard with casual seating, fire pits, ping pong tables, and cornhole." Um… Does it get any cooler?
Bitter Alibi: This is the perfect place for a nice brunch or dinner with friends, when you want to sit for a while and have some great conversation. The food is, as they say, "delicious and approachable" and they have an atmosphere to match.
Flying Squirrel: The Flying Squirrel is definitely a local favorite. Known for the good vibes and incredible food, its a perfect spot for dinner and drinks!
Hi-Fi Clyde's: Now this is a fun night out! Whether you are going for drinks, dinner or games, there is something for everyone! Bring your friends and spend the night drinking and having fun at one of the coolest places in town. The closest thing you will find to a Nashville experience in Chattanooga!
Events
Nightfall Concert Series: Every Friday evening of the summer, Chattanooga's Nightfall Concert Series showcases local musicians, artisans, food, and entertainment for your whole family. And the best part? It's free! Runs May 27th through September 2nd and typically starts at 7PM.
Riverbend Festival: Okay this is a cool one, so definitely don't miss it! For the 39th year, Chattanooga's original music festival is back. With acts like Brothers Osborne, Cage the Elephant and Jason Isbell, music lovers will enjoy watching over 24 artists while also seeing all the city has to offer. Tickets are now on sale for the June 3rd-5th event!
Juneteenth Independence Day: The Chattanooga Festival of Black Arts & Ideas will be celebrating Juneteenth all month long, with events and activities placed throughout the city. This 5th annual free multi-day event will feature incredible contributions of artists of African descent in music, dance, theatre, visual arts, film, and literature.
National Day of Caves & Karst/Ruby Falls: This would be such a fun one for the little kids in your life! The National Caves Association (NCA) announces the fourth annual National Day of Caves and Karst event on June 6th. This event is sure to be fun-filled and educational at the same time, and it is located at the beautiful Ruby Falls!
Make Music Day Chattanooga: If you haven't heard of Make Music Day, listen up! It started back in 1982 in France but has grown to 700 cities! It is a celebration of local music on June 21, the longest day of the year. Make Music Chattanooga is a city-wide celebration perfect for the whole family!
Chattanooga Waterfront Triathlon: This event has been going on in Chattanooga for 40 years now and is happening this year on June 26th! It takes place in the heart of downtown, and while I am not inclined to participate, it is spectator friendly and sure to be exciting!
Riverfront Nights/Ross's Landing: Another live concert series on Saturday nights all summer long! July through August, be sure to check out Riverfront Nights for a fun and free evening out with live local music under the stars.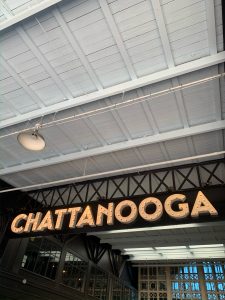 Overall, Chattanooga is the perfect road trip destination for families coming from Nashville, TN! With so much to do and see, you will be sure to never be bored and always have something around the corner to enjoy.