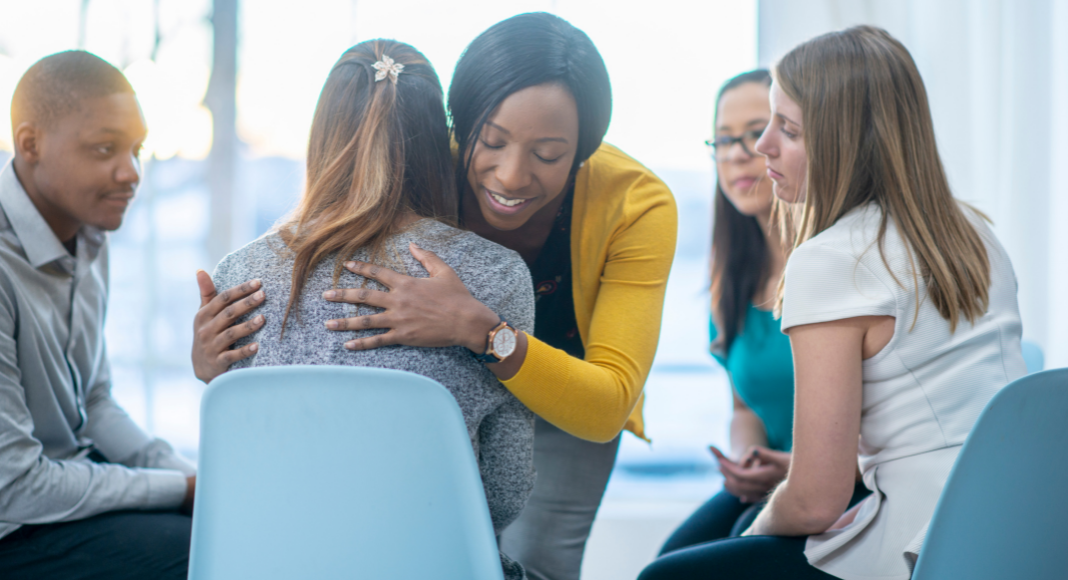 What do you think of when you think about the month of May? Flowers blooming, warmer weather, school coming to a close, holidays, birthdays, or other special occasions? Those are the typical things that I, and probably many others, think about when May begins. May also has two other important "events", if you will, that recently became more important to me and my professional work. 
The month of May is Mental Health Awareness Month. The month of May has always been acknowledged and made special with ribbon wearing and fundraisers for local and national organizations due to the nature of my job. I am a Mental Health Professional so this month is a bit more special than some of the other months in the mental health world. 
Maternal mental health was a term that I didn't give much thought to until 2018 when a friend gave birth to her second baby and her postpartum period was a bit tougher than expected. She called me, knowing what I do for a living, and asked what she could do to find some relief. My love for my friend sprung me to action to find her the help that she deserved. I later made a shift to focus my mental health practice on the perinatal stage and teaching parents/birthing people to manage mood or anxiety disorders that can potentially impact their functioning anytime during pregnancy and up to 1 year postpartum.
Perinatal mood and anxiety disorders (PMADs) include postpartum (PP) depression/bipolar, PP anxiety, PP OCD, PP psychosis, and post-traumatic stress. As many as 1 in 7 women and 1 in 10 dads can experience postpartum depression or other mood and anxiety disorders. The great news is that these disorders are treatable and there is no reason to suffer.
Self-care? With what time?
So what can you do right now, for the rest of this month, or make a consistent habit to maintain your mental health? There are so many options and what works for me may not work for you! Self-care and coping strategies are not one size fits all. You might have to try a few things multiple times before deciding that it works for you or not. We all know moms need a little extra love for their hard work. Here are some things that I often suggest to others and use myself. 
-Taking a walk outside
-Hot bath
-Naming things in your environment using all 5 senses
-Crafting
-Getting your favorite takeout food
-Try a new activity 
-Crossword puzzles
-Organize something
-Read 
-Pray
-Meditate
-Practice self-compassion
-Exercise (yoga, walking, running, swimming, dancing, etc)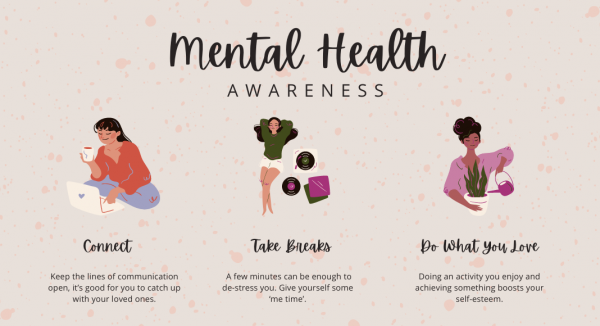 There are so many options of ways to take care of yourself! Just remember consistency is key and the more you practice the more easily the skill/tool will come to you when you are feeling a higher level of stress. If you are a busy mom and don't have much time to dedicate to some of these activities, try 1 minute per day. Even the smallest amount of time can make a big difference over a period of time. 
I want help. Now what?
Local:
If you feel like any of this information resonated with you and you want to explore additional resources, there are local and national organizations that can provide help. With offices in Nashville, Franklin, and virtually is Ready Nest Counseling. They are a private practice focusing on maternal and family mental health. You can find them here ​. They offer individual, couples, and family therapy for a variety of challenges that may happen along the reproductive journey. Another local, more immediate resource is the Tennessee Crisis Services hotline. You can call them at 1-855-274-7471 or text "TN" to 741-741
National/International:
A national resource that focuses on maternal and family mental health is Postpartum Support International. They offer many services including, but not limited to, free online support groups, a helpline (not a crisis hotline) (1-800-944-4773) which is intended to help connect you to local resources, chatting with an expert, a peer to peer mentor program, and much more! Another national resource is the National Suicide Prevention Lifeline! You can call 24/7 at 800-273-8255.