Spending time with your girlfriends has always been something to look forward to, and a good time! But as we have become mothers and wives and hold down full time jobs or run a household as a stay-at-home mama, it is even more important to find that time to unwind with our best gals.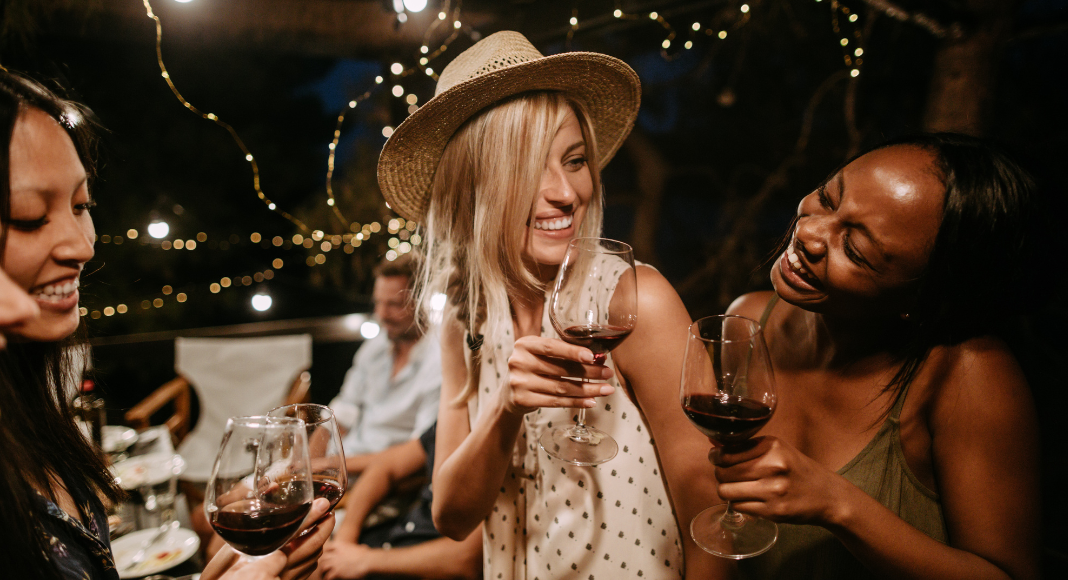 In 2018, Ketel One Botanical founded National Girls' Night, held annually on September 22nd, to celebrate the importance of slowing down and taking a well-deserved time-out in today's fast-paced world.
In honor of this special event, we have created a list of fun girls' night activities. Whether your girl gang has 10+ ladies, or it is just you and your bestie, set some time aside and take a break for some fun and laughs. You deserve it mama!
After you are done working "9 to 5" head out to White Limozeen and enjoy drinks and dinner with a Dolly Parton inspired theme and décor. It is whimsical, feminine and a great place for some fun photo ops. Note that while the patio is available for walk-ins only, reservations are needed for those wishing to dine at the tables.
With multiple locations across Middle Tennessee, Painting With a Twist is such a fun way to spend time with your gal pals! Visit the website and find the painting class that you would like to attend and make reservations. Feel free to bring your own wine to sip on while becoming an artist and getting in touch with your artistic side!
The rooftop bar at the Fairlane Hotel is one of the coolest in town, particularly for the ladies. They have pop-up bars, and switch out themes with the seasons. If you are a pumpkin spice loving fall girl, this is your place! The décor is beautiful and you will feel like you have been transported into a gorgeous New England town in the fall! There will be fall-inspired cocktails!
Shop 'Til You Drop
We have plenty of shopping malls and areas around Nashville. I always have a fun time just window shopping with my bestie, but what is even better is shopping the sale rack! Now that we are approaching the end of summer season, you are sure to find summer items at deep discounts. Stock up and save for next year!
Catch a Show 
Maybe you just want to spend some quality time with your gals, but don't want to spend hours in conversation. Catching a movie is a great option for you! Grab some popcorn, candy and share some laughs (or tears if drama is your thing) and relax for a few hours! If the big screen isn't your thing, and you prefer live-action, check out TPAC's schedule!
Pamper Yourselves
Visit your favorite local nail salon, and get a pedicure or manicure (or get crazy and do both!). One of my favorite things to do is get pampered. When I sit down in a salon chair, my stress seems to immediately melt away. It is even more fun when you have your girlfriends there to spill the tea with!
Stay In
Kick the kids and spouses out, and celebrate at home! Have a pot luck, or order in pizza, and play bunco or board games! The possibilities are endless! The important thing is to unwind, share some laughs and breathe out the stress of everyday life!
No matter what your circle of friends looks like these days, make a point to call your friends, get your calendars out and set a date! It is important to take some time for your friendships!