I love springtime! The weather allows more outside time, the days get longer, the flowers start to bloom and the outside event season kicks up again! There are so many fun things to do around the area in the upcoming months, and we wanted to provide you with a guide of festivals and events for you and your family to attend.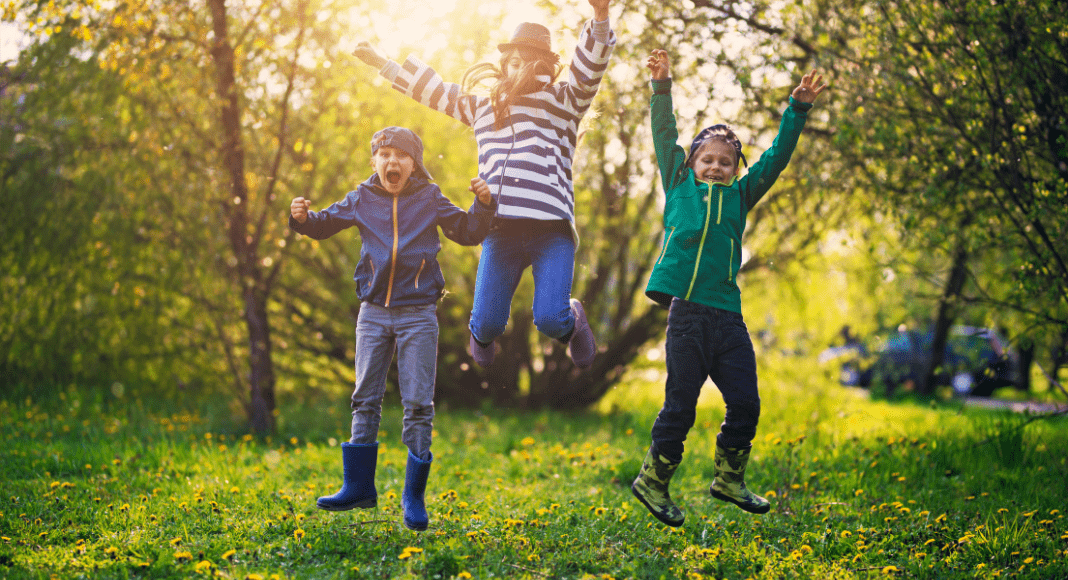 Spring Festivals in Middle Tennessee and Nashville
March 11, 10-3
Bledsoe's Fort Historical Park
901 Hartsville Pike, Castalian Springs
The County Sumner Irish Festival is a fantastic event held in March at Bledsoe's Fort Historical Park in Castalian Springs, Tennessee. The park is home to an authentic Irish cottage built by Hugh Rogan in the late 1790s, as well as a historic trail that runs alongside a settler cemetery and remnants of a 19th-century spring house.
Live Irish music is sure to have you dancing and toe-tapping! Food and fun create the perfect festive celebration! The event also includes guided hikes, storytelling, craft beer from Half Batch Brewing, historic house tours, kids activities, and food vendors.
Wear your favorite Irish-themed attire to participate in the costume contest, pets included, where prizes will be given away! Please, no outside food or drinks. Admission: $10/vehicle
---
March 17-18
Grand Ole Opry Plaza
2804 Opryland Drive, Nashville
Come and enjoy as they take country music back to its roots, with an Irish celebration! This is an event for all ages, even pets! The fun on the Opry plaza is FREE (you can buy tickets to the Opry shows inside). You can enjoy food, drinks, music, dancing and shopping! Parking at Opry Mills is also free.
---
March 11-April 9, 9-5 daily (except Mondays)
Cheekwood
1200 Forrest Park Drive, Nashville
Cheekwood is the perfect place to enjoy springtime, and this festival will feature so much family fun and over 250,000 blooming Tulips! You can enjoy a tour through the gardens every weekend. Tours are walk-up, on a first come, first serve basis with limited capacity.
There will be special musical performances throughout the event. Learn and explore new talents, crafts, and blooms with the 2023 Blooms Workshops.
Beginning March 11, TOTS! returns with a new schedule, new features, and more fun for the little ones. Tots and their guardians can enjoy hands-on activities, storytimes, weekly visits to the Cheekwood GROWS garden, and monthly bi-lingual fun with Rachel Rodriguez. New this year, join a member of the garden staff each day at 11:15 AM as they feed the turtles and answer questions about the Children's Garden's shelled residents.
Enjoy tasty treats from local food trucks on the weekends from 11 AM – 3 PM during Cheekwood in Bloom! Food trucks will be located in the Beer Garden and in Lot B.
Learn more and get tickets online!
---
March 18, 10-4
Downtown Historic Bell Buckle
This quaint little festival began in 1978 to celebrate the coming of Spring and the thousands of daffodils that line the roads and farmlands for a six mile stretch of highway leading into Bell Buckle. Now, every March, Bell Buckle bursts into full bloom with a colorful explosion of daffodils, and marks the arrival of spring by inviting everyone to come enjoy a day full of fun, family-friendly activities. People come from all over to enter their best daffodil variety in the Bell Buckle Daffodil Flower Show!
Also enjoy the Best of the Butts BBQ Cook Off, because you will have the opportunity to taste all the entries! The People's Choice contest gives everyone a chance to sample each entry and vote on your favorite. The cost is only $10 and the fun is priceless!
There will plenty of entertainment all day, including a craft fair and food trucks as well.
---
March 24-25
Commodore Hotel & Café
114 & 120 E Main St Linden, TN
This event will feature a diverse and compelling mix of fine arts, local craftsmanship, engaging performances, and fantastic eats. One of the first spring festivals in Tennessee, Blooming Arts is a perfect way to kick off the new season and celebrate the richness and vitality of Linden and Perry County. Attendance is FREE, and all members of the public are invited to attend this highly popular event.
---
March 27-April 2
Columbia
If you are from the southern middle Tennessee area, then chances are you are familiar with Columbia, otherwise known as the "Mule Capital".
Mule Day is an annual celebration of all things related to mules. Begun in 1840 as "Breeder's Day", a meeting for mule breeders, it now attracts over 200,000! In addition to mules, traditional Appalachian food, music, dancing, and crafts are featured. See the full event schedule here.
---
April 1, 9-4
Putnam County Fairgrounds
155 Fairground St, Cookeville, TN
About an hour east of Nashville, along I-40, you will find the city of Cookeville. It is an easy and beautiful drive! Every year they host the Banana Pudding Festival at the fairgrounds. Shop with over 100 local arts & crafts and boutiques, enjoy food trucks, bring the kids to enjoy the kids zone with a petting zoo, and of course there be TONS of BANANA PUDDING!  Banana pudding tasting ($5 each person – cash only) starts at 11AM at the Big White Barn! FREE admission and FREE parking!
---
April 15th, 9:30-5
Nashville Public Square
Union St & 3rd Ave N, Nashville
The Nashville Cherry Blossom Festival is a great event, happening downtown Nashville at Public Square Park. This event is family-friendly, even including your furry pets (must have on a leash). You can enjoy entertainment such as Japanese music and dance, sumo-suit wrestling, children's activities, vendors, and more! Proceeds of the festival will benefit the 10-year mission of planting 100 Japanese cherry trees each spring in Nashville parks and neighborhoods.
---
April 16, Noon-6
Nolensville
This FREE event is sponsored by the downtown Nolensville merchants.
It includes a car show, vendor booths, live music, food, a pageant, kid's activities and more!
Follow the latest updates at their Facebook Page.
---
April 22, 11-6
Centennial Park
2500 West End Ave, Nashville
This free family event brings the Nashville community together to celebrate our planet, inspire positive environmental change, and support sustainable small businesses & nonprofits. Enjoy live demonstrations, live music, children's activities from Kidsville, food vendors, and local artisans.
*Nashville Earth Day and Centennial Park Conservancy donate a portion of proceeds from our Nashville Earth Day program to support local environmental initiatives to create ongoing environmental change in our city.
---
April 22-23, 10-6
Main Street, Downtown Franklin

The Main Street Festival attracts 120,000+ visitors annually to enjoy eclectic arts and crafts vendors, superb entertainment, great food & drink, and fun for the entire family right in the heart of historic downtown Franklin.  This beloved annual tradition produced by the Heritage Foundation of Williamson County, TN is consistently listed among the top 20 events in the Southeast by the Southeast Tourism Society. This year's Main Street Festival will include many different art and cultural elements like collaborative public art exhibits and cultural performances including dance, spoken work, music, and performance. Pets are welcome! Check out the full event schedule online. 
---
April 24-29
Downtown Paris
Technically not in Middle Tennessee, but just a smidge over the Tennessee River in Northwest Tennessee, you will find Paris. It is worth the drive! The World's Biggest Fish Fry is a premier event for Paris and Henry County. The last full week of April annually attracts people locally as well as nationally. Visitors come from across the country to enjoy the festivities.
The whole festival revolves around the "Fish Tent" where by last account over 12,500 pounds of catfish is served with all the trimmings. In addition to all you can eat catfish you will find parades, carnival, rodeos, catfish races, dances, arts and crafts, and more!
Be on the lookout for an updated 2023 schedule soon!
---
April 29, 10-5
Downtown Gallatin
FREE event! Square Fest is an annual spring event in Downtown Gallatin.  The event has grown in size to over 170 vendors and in excess of 25,000 visitors. Square Fest is a rain or shine event. The event is primarily an arts and crafts festival, however, a large variety of food, several non-profits, two stages of entertainment and a large children's area also contribute to the festival.
---
April 29, 5-9P
The Parthenon at Centennial Park
2500 West End Ave, Nashville
Water Lantern Festival is filled with fun, happiness, hope, and great memories that you'll cherish for a lifetime. This is a family friendly event that can be shared by everyone. Each adult ticket comes with the following:
– Wristband for entry into the festival area with access to food trucks
– Floating lantern kit
– LED candle
– Commemorative drawstring bag
– Marker
– Playing Cards
– Conversation Cards
– Lantern retrieval and water clean up
The price covers the cost of collecting and removing the lanterns from the water following the event as well as cleaning up any trash that may have been previously been in or around the water. In addition, we support the mission of Water.org in helping to provide safe water and sanitation to families around the world.
Did we miss something? Let us know!