You may or may not know that the entire month of March is designated as Women's History Month.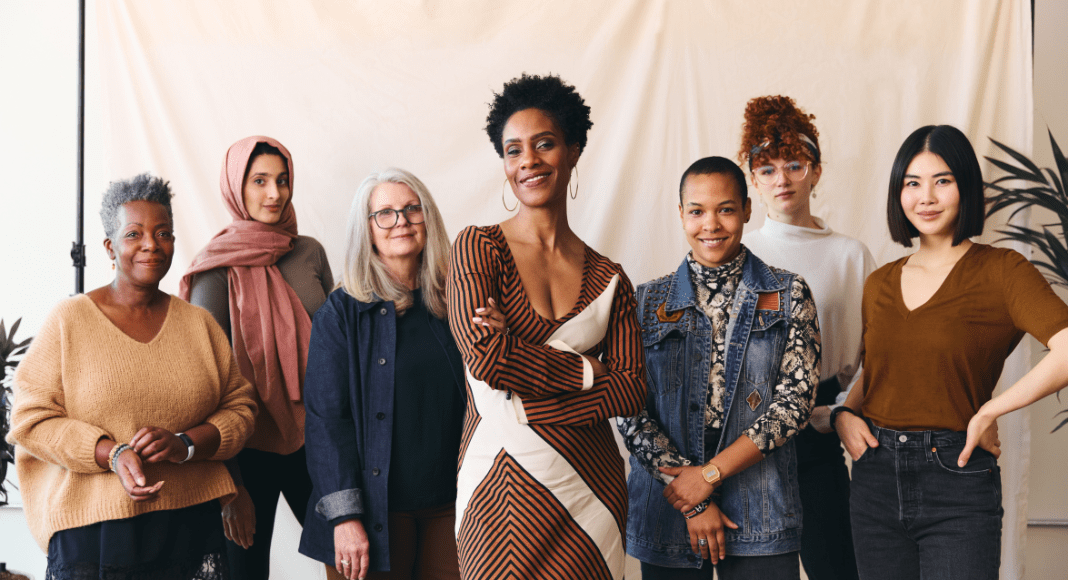 "As recently as the 1970s, women's history was virtually an unknown topic in the K-12 curriculum or in general public consciousness. To address this situation, the Education Task Force of the Sonoma County (California) Commission on the Status of Women initiated a "Women's History Week" celebration for 1978."
During that week, many schools and even the public, planned special programs to observe and celebrate women. This led to a movement in 1979 of many other schools across the nation celebrating a Women's History Week. Momentum built and in 1980, President Jimmy Carter issued the first Presidential Proclamation declaring the Week of March 8th 1980 as National Women's History Week.
By 1986, 14 states had already declared March as Women's History Month. In 1987, Congress declared March as National Women's History Month in perpetuity. A special Presidential Proclamation is issued every year which honors the extraordinary achievements of American women.
This is a great opportunity to discuss notable women in our history and what they meant to our country and the world.
National Geographic Kids has a great article that highlights women such as Sacagawea, Elizabeth Cady Stanton, Susan B Anthony, Harriet Tubman, Amelia Earhart, Madeleine Albright, and Misty Copeland. But there are many more profiles to explore there, and it is a great resource!
I also suggest visiting your local bookstore or library! You are sure to find great references and books to read with your children, or even for yourself!
Events around the area to participate in:
Vanderbilt University has several events going on all month long! Check out the list here.
The Tennessee State Museum is a great FREE resource here in Nashville. On the weekends in March, they will be giving Women's History Month tours from 2-2:45. No reservations are required!
Nashville SC and Thistle Farms collaborated in the design of the 2023 Women's History Month Patch. On sale now at the NSC Team Store or at the www.nashvillescmobileshop.com, the patch will be available for purchase through March 31 with proceeds benefiting Thistle Farms.
On March 11, Nashville SC will celebrate Women's History Month and International Women's Day with a special Women's Night match against CF Montréal. Section 615 will highlight special guests from Play Like A Girl. In addition, Nashville SC will recognize our Hero of the Match, Becca Stevens, Founder and President of Thistle Farms, and engage with female artists to perform the traditional Guitar Riff, the national anthem and all other entertainment taking place in the stadium that day. A list of artists performing that day can be found here.
The Country Music Hall of Fame is hosting a creative zone to celebrate women in country music during their Women's History Month celebration. You can celebrate these women by creating a button of your favorite female country artist, then wear it around the museum in support! (Side note: Mine would be Dolly, who would you pick?)
* Remember- * Tennessee children ages 18 and under from Cheatham, Davidson, Robertson, Rutherford, Sumner, Williamson, and Wilson counties receive free museum admission as part of Community Counts: Museum Admission Program for Locals. Up to two accompanying adults receive 25 percent off admission. Proof of residency required. For more information, please visit Community Counts or inquire at the Museum Box Office.
MTSU's Department of Recording Industry and Women in Audio are sponsoring and presenting a musical film, "A Vote of Her Own." This musical tells the story of the last campaign to pass the 19th amendment, granting American women the right to vote. The musical was filmed right here in Tennessee, in Knoxville! Three screenings- evening showings on March 24 and 25- doors open at 6:30, show time is 7:00. Saturday, March 25 afternoon – doors open at 1:30 and showtime is 2:00 pm. The third showing is an evening show on March 25 – doors open at 6:30 and showtime is at 7:00 pm. A reception will follow each of the screenings. Parking in the lot next to the Bragg building -between Bragg and the MTSU library. *The shows are free, but seating is limited. Please register for a ticket and reserve your place today!
Take a little trip west of town, to Dickson on March 18th to check out Women's History Tea Room at the Clement Railroad Hotel Museum. Join Museum Educator, Jasmin Brand, as she talks about the history of women in entertainment, with a special focus on Middle Tennessee. Tea and light refreshments will be served and you will have the chance to learn how to make a custom cocktail (or mocktail)!
City Winery is celebrating Women's History Month all month long. Join them as they celebrate with the inaugural series "Fierce Light", highlighting strong voices in the music industry. A portion of your ticket purchase will be donated to their partner organizations: Sister Reach, Sister Song, and Women's Refugee Commission. They also have a special wine "Fierce Light". Check out all events here.
Did we miss an event? Please share with us!