How about that weather middle Tennessee? It seems like we're getting more extreme storms and tornadoes every passing year, right?
Unfortunately for Tennesseans that is right.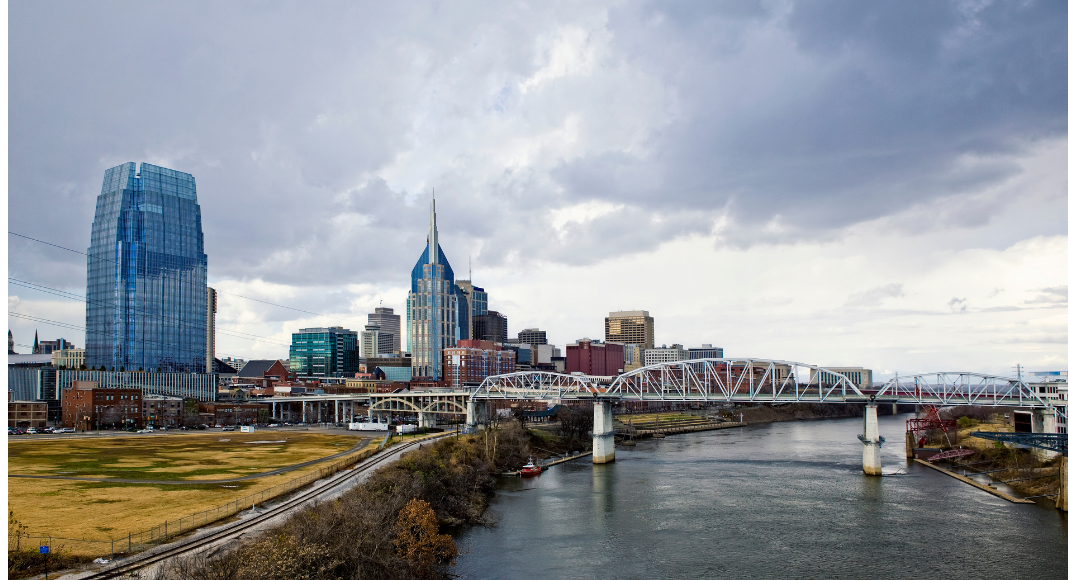 The National Weather Service shows the average number of tornadoes in middle Tennessee has increased from 5 per year between 1950-2020 to 17 per year between 1995 and 2020. In 2021 alone there were 45 tornadoes in middle Tennessee.
With the extreme weather on the rise, it is more important than ever to be prepared. Here are some fast facts and tips to get yourself and your family ready for bad weather in Tennessee.
When do tornadoes occur?
Springtime is the most likely time for tornadoes in Tennessee but they can happen during any month, even in the late fall and winter (looking at you December 2021).
Tennessee is also prone to nighttime tornadoes which pose an additional threat as most people are asleep when the notifications occur.
So, it's always a good idea to check the weather forecast for upcoming storms and stay aware!
Which is worse, watch or warning?
A tornado watch means the weather conditions can produce a tornado. These can last for hours and are not necessarily a reason to get in your safe place. Be vigilant with weather updates during this time. This would be a great time to check your tornado safe place for supplies (but more on that later).
A tornado warning means you need to get to your safe place fast. This is the time you gather your family and pets to hunker down for the worst of the threat. Tornado warnings typically last minutes while the storm is passing over you. You may also hear the tornado sirens blaring during a warning in your area. Honestly, though, I can't often hear the sirens at home between the roar of the storm, the weather report, my children, etc. So my advice would be not to wait for the siren to take action.
How do you prepare?
Short of building a storm shelter, or if you're in the lucky minority to have a basement, the best way to protect yourself from impending storms is to prepare in advance. Here are a few things you can do now:
Make sure you have several ways to receive weather notifications: radio, phone app, television. I like the AccuWeather app to watch the radar and a local news station's Facebook live stream that tracks the watches and warnings. Very important: you need to be able to receive the notifications even if your power goes out.
Identify your family's safe place. It needs to be an interior room or hallway without windows if possible. If you live in an apartment try to shelter on the lowest floor you can. Those in mobile homes should find a sturdier building to ride out the storm.
Your safe place should be stocked with some essentials: a first aid kit- a good one, copies of important documents- or electronic backups, medications, food and water, flashlights, batteries, power banks to charge electronics. In essence, essential items you can't live without for a few days or would be a huge pain to replace.
This may all seem unnecessary and over the top. And in many cases, you won't ever need these things. I, luckily, have never been a victim of a tornado despite living my entire life in the greater Nashville area. But you don't want to be left in a situation where you don't have what you need in an emergency. And even if your home does not receive any damage the secondary threat is a power outage which can last several days.
When weather happens:
These are things my family doesn't keep in our safe place but we gather as the storm approaches, typically during the tornado watch portion after a warning has been issued for a neighboring county or city.
Shoes- to protect your feet in the event your home is damaged- like broken windows from flying debris.
Something to protect your head and body- bike helmets, blankets, pillows. Again, flying debris.
Kid activities- we have small children who are usually a combination of tired, bored, and scared. Not a great mix in the middle of a tense situation. You could go with coloring pages, stickers, books, favored stuffed animals, or dolls. I recommend something electronic with headphones for especially anxious kids so they can't hear the weather or the weather reports. Snacks and drinks are also a welcome distraction.
These are just a few highlights of what I do to prepare. Do you have any tips for local families to be weather aware and ready for extreme weather?