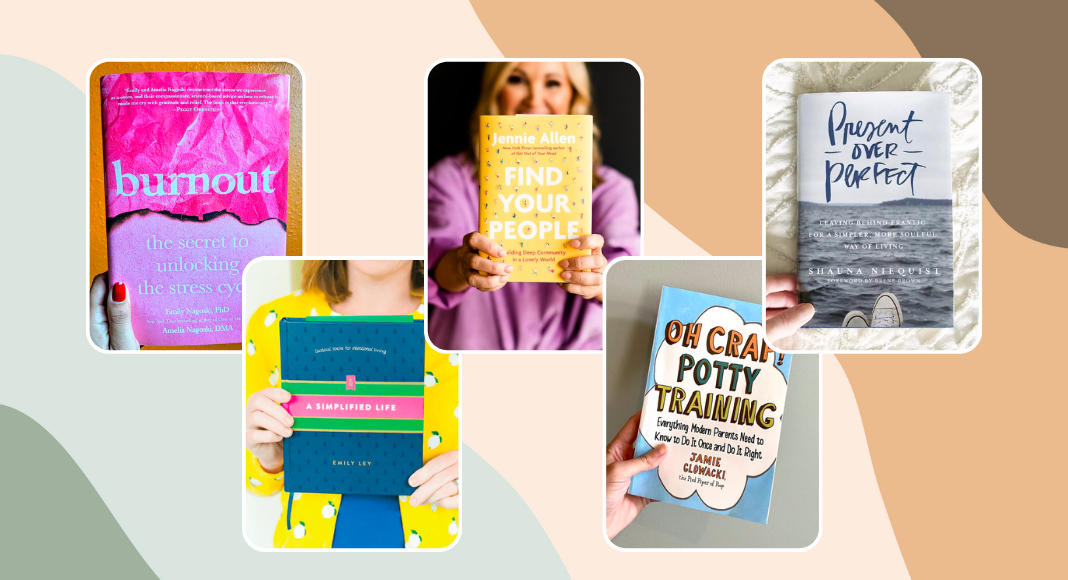 My son was born January 31, 2020. There were a few vague mentions of the "novel coronavirus" on large news outlets, but as I held my newborn in a mask-free hospital (also still a mask-free America), I had no idea that my journey of parenthood was about to be launched in absolute isolation. While COVID definitely created a new world for everyone, my personal new world was brought about by a combination of new motherhood and a pandemic.
During the first lockdown, I binged "Love is Blind" and "Outlander." I tried that whipped coffee fad (nasty). I tried and struggled to breastfeed. I attended church via Zoom. And I renewed my Audible membership. Below are the books I have listened to or physically read in recent years that now I draw on for advice, inspiration, edification, and eloquence in a time that I, like so many of us, can't always find the words to express how it feels to live in a topsy-turvy new world. 
Burnout: The Secret to Unlocking the Stress Cycle by Emily Nagoski and Amelia Nagoski
This one got me fired up. The Nagoski twins spoke right into my guts about body image, the pressures of being a woman+mom+caregiver, how stress can make us physically ill, "human giver syndrome," and ways to combat these issues. I think back on this book when I shop for clothes for my new Mom Bod. When I'm exhausted and falling apart, ideas I learned from this book help me understand and explain what's going on with my body. When I feel overwhelmed by stress, I do ridiculous things like jumping up and down and shaking my arms because this book taught me to get the stress out of my body with movement. I recommend this book not just for moms, but for any caregivers, and anyone experiencing stress and burnout at an increasing late (*cough cough* all of us).
Favorite Quotes:
"Human Giver Syndrome – the contagious belief that you have a moral obligation to give every drop of your humanity in support of others, no matter the cost to you."
"Turn toward that self-critical part of you with kindness and compassion. Thank her for the hard work she has done to help you survive."
"The quality of our lives is not measured by the amount of time we spend in a state of perfection."
Find Your People by Jennie Allen
I have been stunned, shaken, and shattered by how lonely motherhood can be. I think our current society lends itself to privacy, pride, and loneliness, when what we need and truly desire is community. So combine the normal loneliness of 21st century motherhood with a pandemic that kept us all trapped at home, and we have a culture that is connected only virtually, and the near-death of in-person community. Jennie Allen gives concrete steps toward building community with those around you. It's also a call to vulnerability. I highly recommend this book for a book club, bible study group, or to be read and passed around with the women in your church or neighborhood. Allen's advice really only works if multiple parties buy in to the idea that reaching out intentionally, gently, humbly, and whole-heartedly, will create the community we all crave.
See my first Nashville Moms contribution for an in-depth look at my takeaways from this book.
Favorite quotes:
"You will never have friends unless you are willing to consistently initiate."

"We love others in the manner in which we ourselves were loved. Equally true: we tend to hurt others in the manner in which we ourselves have been hurt."

"And yet whenever I hide behind my walls with the doors locked tight to keep out the potential of being misunderstood, or wronged, or devastated, or disappointed, or disillusioned, or mistreated, or hurt, I'm also keeping out the good things—everything we are built to crave: being encouraged, being held accountable, being seen, being loved, being known."
Present Over Perfect: Leaving Behind Frantic for a Simpler, More Soulful Way of Living by Shauna Niequist
I am a wedding florist. I spend a LOT of time with couples and their families who have invested time, energy, and (so. much.) money into pulling off the "perfect" wedding day. Too often, I see brides who are so tightly wound around the details and minor snafus of the wedding timeline that they miss precious moments on one of the most important days of their lives. It really sad when a bride doesn't get to enjoy the fruits of her labor and her new husband because the balloon arch isn't just right. 
I discovered the same attitude in my own life before I ever became a mom, and now have had plenty of moments in motherhood that I completely missed because I was 1) trying to make sure I was doing everything perfectly or 2) trying to snap that perfect picture to prove to everyone else that I was doing everything perfectly. This is a fairly short read (and only a four hour and forty-four minute listen!) that will immediately inspire you to treat your time with reverence and your body, mind, and soul with grace.
Favorite Quotes:
"What kills a soul? Exhaustion, secret keeping, image management. And what brings a soul back from the dead? Honesty, connection, grace."

"Many of us, myself, included, considered our souls necessary collateral damage to get done the things we felt we simply had to get get done – because of other people's expectations, because we want to be known as highly capable, because we're trying to outrun an inner emptiness. And for a while we don't even realize the compromise we've made. We're on autopilot, chugging through the day on fear and caffeine, checking things off the list, falling into bed without even a real thought or feeling or connection all day long, just a sense of having made it through."

"But you can't have yes without no. Another way to say it: if you're not careful with your yeses, you start to say no to some very important things without even realizing it. In my rampant yes-yes-yes-ing, I said no, without intending to, to rest, to peace, to groundedness, to listening, to deep and slow connection, built over years instead of moments."
Oh Crap! Potty Training: Everything Modern Parents Need to Know to Do It Once and Do It Right by Jamie Glowacki
Here's a practical one! I was so terrified to potty train my son. I kept putting it off, telling myself I had more time. But my son was definitely ready, and I really wanted him to be potty trained before he started going to school two days a week, so when has was almost 30 months we got the party started. My pediatrician recommended this book and it was a clear, concise, calming, and even comedic resource that set us all up for success. This method is also almost identical to the method taught by Big Little Feelings, a company that offers gentle toddler parenting courses designed by child therapists. 
Favorite Quotes:
"You don't hand your child self-esteem. She develops it by mastering tasks."

"Here are the major blocks or phases, in order: 1. Peeing and pooping while naked, either with prompting or without. 2. Peeing and pooping with clothes on, commando, with prompting or without. 3. Peeing and pooping in different situations, with prompting or without. 4. Peeing and pooping with underpants, with prompting or without. 5. Consistent self-initiation. 6. Night and nap (unless you are choosing to do it all together; more on that later).

7. College. Probably still needing to prompt occasionally."

"You may have noticed that poop has its very own chapter. Yeah. It's that big a freaking deal."
A Simplified Life by Emily Ley
Emily Ley has a section of planners, stationery, and books at Targets across the country. This particular book has given me easy-to-adopt methods of keeping a home, and has helped me set intentions for my home. I want my home to be welcoming and safe, stable and fun, a place that functions well and serves the family who lives here. Ley says these goals are best achieved by scaling down the contents and requirements of your house and your mind, and simply giving love the space to grow and yourself the grace to enjoy your life in its simplest, whollest form.
Favorite Quotes:
"You get to decide if you live your life unhappily, sort of happily, or really happily."

"When we pare down life to its simplest parts, we're left with room to enjoy each other, to rest, and to truly savor life with all our hearts, minds, and spirits."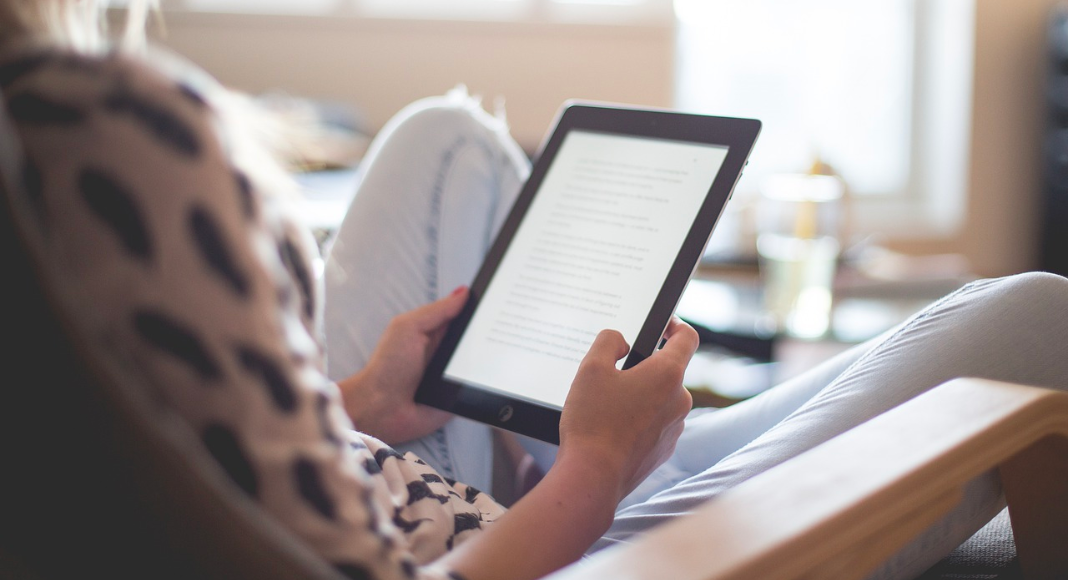 You may notice that all of these books (even the potty training one!) point readers toward taking deep breaths, surrendering control, and having grace and patience with ourselves. I hope that whether you read or listen to any of these books or just go along your merry way, you know that you are worthy of the space to take big deep breaths and stand strong and still in the precious moments of this life. 
What should I read next? So far on my list:
The Ruthless Elimination of Hurry

– John Mark Comer

Hold Me Tight

– Dr. Sue Johnson

The Whole-Brain Child: 12 Revolutionary Strategies to Nurture Your Child's Developing Mind

– Daniel J. Siegel

To Have and to Hold: Motherhood, Marriage, and the Modern Dilemma

– Molly Millwood PhD