Football has been a constant in my life since I was a young child. My dad made sure to pass on his love of Tennessee football to my sister and I, and we have carried it with us throughout life. I count down the days to fall kickoff, and fill the holes throughout the offseason with the NFL draft, signing days, spring practice, and training camps.
When that first game day gets here, it is like Christmas morning. The anticipation, the excitement, the feeling when those boys run on the field- it gets my heart pumping!
This post is brought to you by our partners at Future for Football. 
What I love about this sport is the way it brings communities and fans together. Living in a college town, and near my alma mater, I make sure that my children get to experience game days and other events that surround the game of football. We love getting to meet the players, other fans and enjoy it on a more personal level.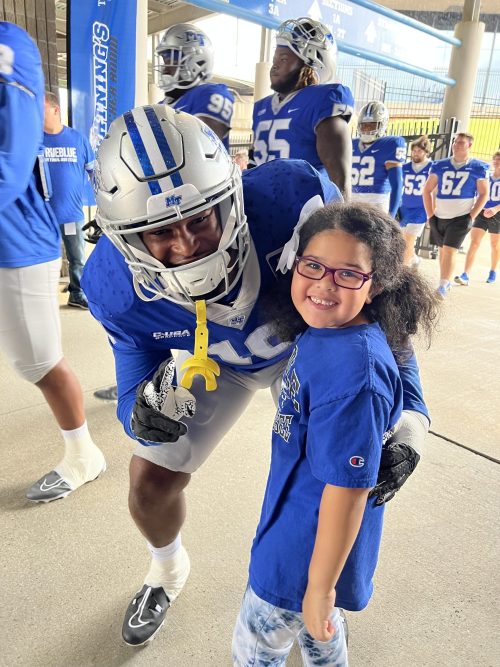 I cannot begin to explain the joy my 6-year old daughter feels while cheering on her favorite players. She knows their names, their numbers, and her eyes light up when they come and greet her and give her a high-five. The impact that these players have on the kids in the communities is a big one.
Football also strengthens relationships.
I know in my own family, my sister and I have created a special bond over the game. We talk every single day about a lot of things, but the love of the game and our teams is something special that we share. We laugh, we vent, we cheer, we stew over losses, and we have had some of our most memorable experiences at games. We even have a group chat with our parents so we can talk about certain plays throughout games. I cannot imagine any other hobby or sport creating that bond.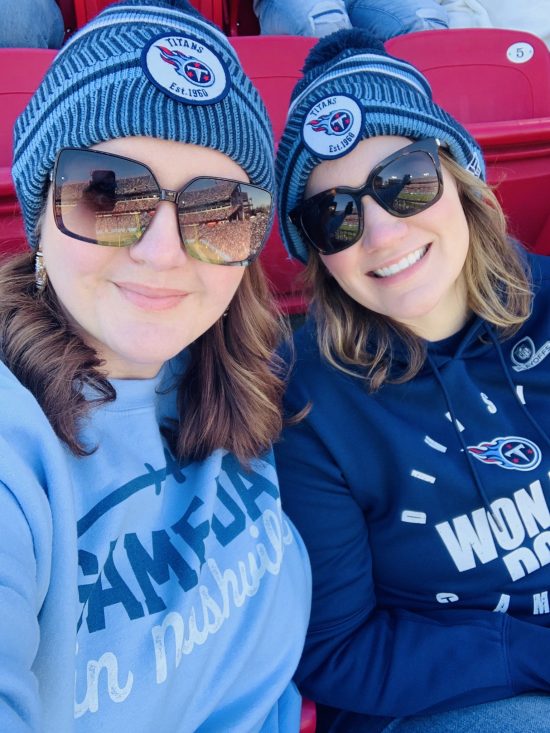 I consider myself an introvert on most days. But football has a way of bringing out the extrovert in me.
I love connecting with other fans of my teams, and the sport in general. It is amazing what you can find out about a person, with just a simple icebreaker of discussing the game. I think it opens doors to new friendships, and communication that we are sometimes lacking in this world. It brings laughter, smiles, good conversations, and fun…unless you are arguing with an opposing fan, ha!
I am so thankful my dad taught me about football and encouraged me to enjoy it. I am thankful for the people and relationships it has brought into my life. And I look forward to many more memories to be made!