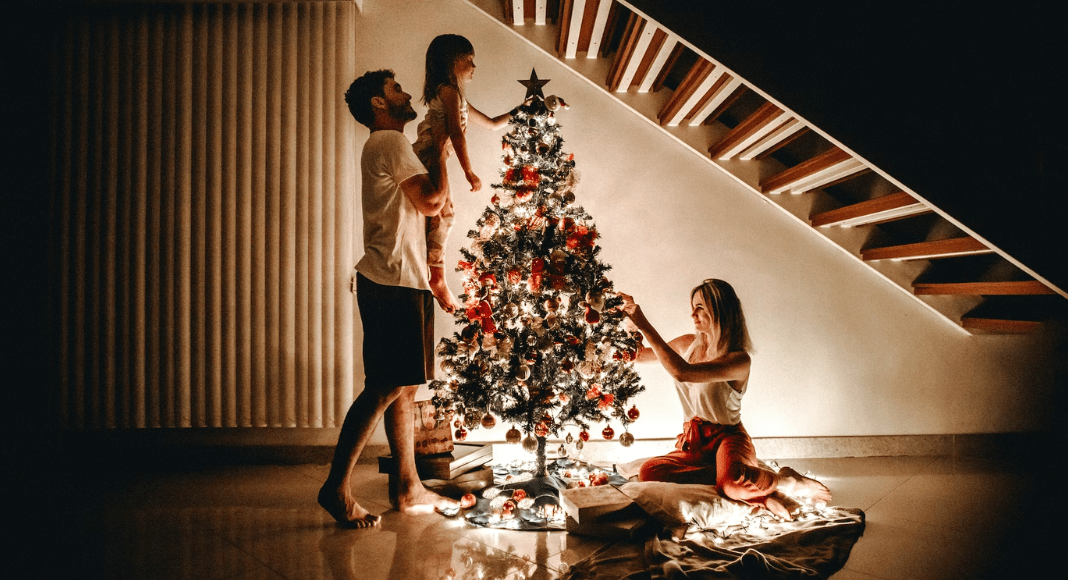 Are you already stressed about the holidays? Are you lugging plastic storage bins out of the attic, praying that the "shatter proof" ball ornaments haven't mysteriously exploded in a deluge of glitter? Are you disappointed that the decorations you bought five years ago are not looking dated (sooo 2017) and you don't really want the Christmas budget to go toward new stockings and tree skirts? Are you trying to find a way to keep your toddlers from treating your ornaments like chew toys? Are your kids scowling through the family mini session you paid a photographer for? 
If you are stressed about creating a magical memorable holiday season, and you are up late at night addressing greeting cards, or jumping through all the hoops of having a perfectly festive home aesthetic, I have just a few words for you.
The holidays can so easily become a time that we focus outside of our home. Whether it's traveling, shopping, or getting the perfect family photo for greeting cards, the focus can quickly slip away from the precious time we get off of work and school to be with our families. So this year, let's chill out about a few practical things.
Keep your Christmas card list small.
I keep every single one of our family Christmas cards and put them on the tree. Our little catalogue of family cards grows every year and our tree becomes a scrapbook. However, I am positive that nobody else is hanging on to my Christmas cards for years and years. (Ok maybe my mom?) Let's face it, that card is going to end up either in a shoebox or somebody's trash. I put all the cards we receive on our Christmas tree with our own family cards, but then they're tossed to make room for next year's.
If you have a large family, try to consolidate card-sending where you can. I have lots of cousins, but I only send a card to my aunts and uncles so they can show it to their kids when they're all together for Christmas. 
Honestly, you may get more enjoyment from posting a digital version of your card to social media. You will definitely get more feedback in the form of likes and comments. (Hello dopamine!)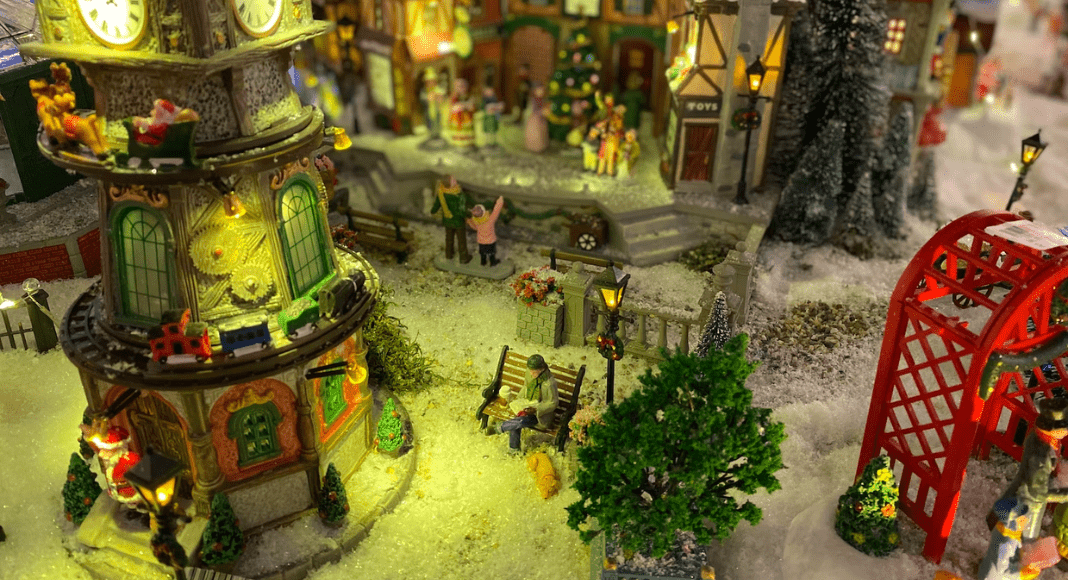 Stay away from decorations that have a lot of pieces
I have always loved those Christmas villages that have the tiny people skating on mirror glass and every house has a warm and picturesque inner glow (it's an LED lightbulb but we all know it's a magical Christmas LED lightbulb). But I've decided I will have to graduate to Christmas Village Status when I no longer have kids in the house and I have time to carefully wrap each fragile piece in bubble wrap.
My husband's grandmother gave them a nutcracker every single year of their lives. She passed away when my husband was 22, his sister was 24, and his brother was 18. So now there are 64 nutcrackers in storage at my in-law's. In order to display them, they would have to buy, build, or clear enough surface areas to accommodate a small army. They also don't want to unbox or unwrap every single nutcracker only to rewrap and box them a short time later. 
You've probably seen gorgeous garlands of fresh greenery laid on tables or adorning a mantle. This seems easy enough, it's just one piece. But as a florist, I can say that a fresh greenery garland is rarely worth the price or the trouble.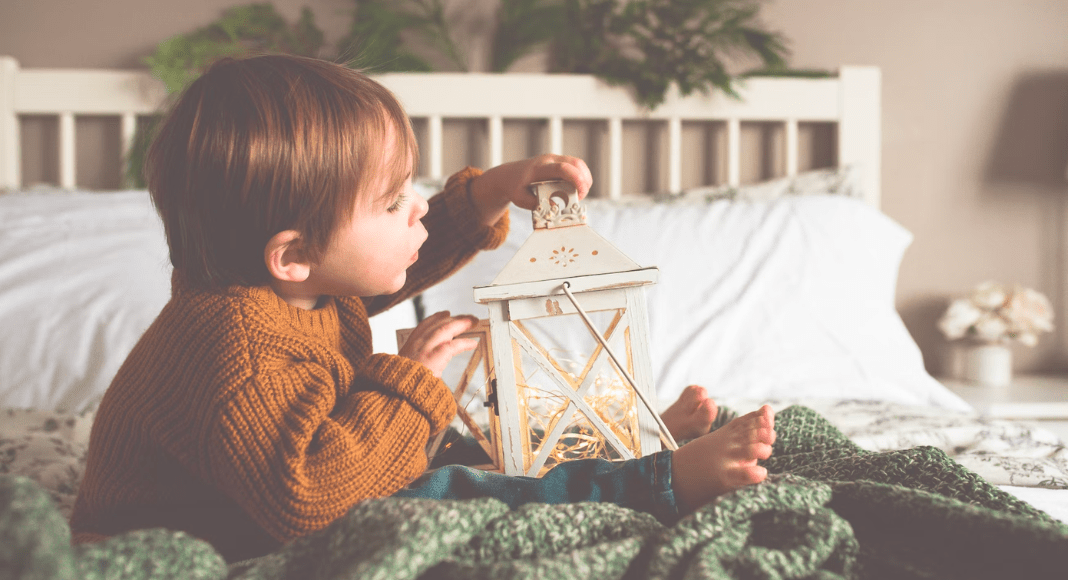 Choose joy and experience, not perfection and white-knuckle control
My advice, stick to the basics. All the other extras create stress and take away from the magic. If it's breakable, you spent a lot of your very in-demand time making it, it's a family keepsake, or it makes a mess (looking at you, flocked tree) just skip it. Your kids will not notice that the antique brass bells from Magnolia didn't make it onto the mantle. They will definitely notice the hand painted glass ornament you got on your honeymoon and they have all all sorts of potential to smash it.
Decorate with things that bring you joy, not with things that require a watchful eye. Decorate with things your kids can touch and interact with, like a felt christmas tree, dreidels, or crafts they can make themselves. Create the holiday feeling with experiences, not things. 
So give yourself a break from creating the picture-perfect, Instagram-worthy mantle-scape. Put cheap unbreakable ornaments on the tree (at least on the lower two-thirds). Skip the dehydrated orange garland (unless you really want your kids to try and gnaw on them until New Years). And sip hot cocoa while you read Twas the Night Before Christmas or Hanukkah Bear or watch It's A Wonderful Life. 
The big picture
The Christmas card will end up in the bin, the Pinterest-perfect mantle display will be out of style in a few years, and you might throw up your hands and quit during an expensive family photo session. So if you want that holiday magic, cut yourself some slack and just be together in a messy, non-pottery-barn-inspired home that is full of the smells of holiday baking or a woodburning stove, and alive with family time focused inward, not an image for everyone on the outside. 
Happiest holidays. Take a deep breath and enjoy!