In the south, football is not just a sport, a game, or a hobby; it is a way of life. The National Football Foundation is celebrating the game with a special campaign called Future for Football. It's all about highlighting the positive impact football has on players, coaches and fans.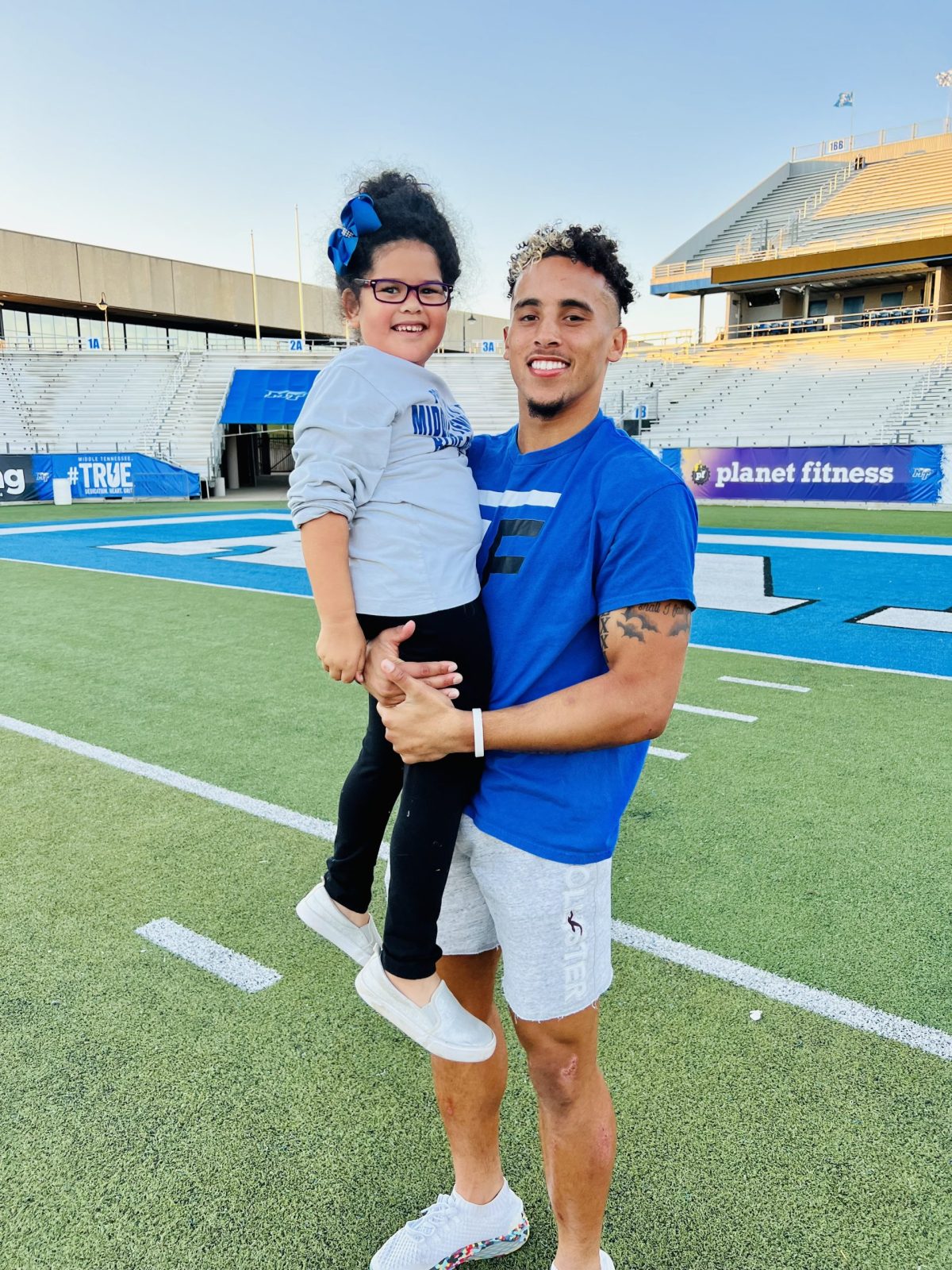 Nashville Moms had the opportunity to speak with Middle Tennessee State University player, Tra Fluellen, about the impact that football has had on his life. Fluellen is currently a junior at the university where he plays the position of Safety, and is a scholarship athlete.
Fluellen is originally from the state of Texas, where we know football is as big as the state, and so he began his journey with the sport as a young child. He credits football with keeping him disciplined in all areas of his life. Specifically, it has helped him develop a strong work ethic, both on and off the field, and academically in his studies.
Since he started as a kid, I asked him what his advice would be to any young kid (boys and girls), who are looking to get involved in the sport. He encourages kids to find someone that you think is having fun.
"Find someone that is going to be true, and when you do find that person, really invest your time, character and effort in what to do next." 
Also watch the video on our Facebook Page.
And lastly, football creates a sense of family and community. Being 12 hours away from home, his teammates quickly became his family. They encourage him, motivate him, and push him to be his best daily
For more information on football's positive impact, check out the Future for Football website.