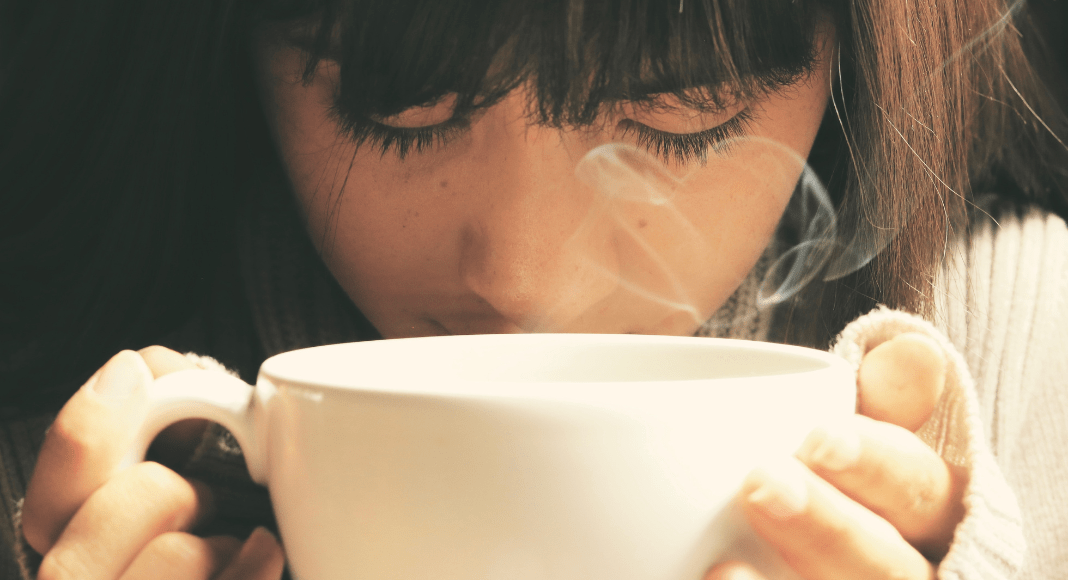 Hey mama! We see you out there making sure Santa is bringing everyone what they want for Christmas. We are the magic makers! And while you're out and about tying up all the loose ends and doing all the things, get yourself the perfect pick-me-up from some of these really yummy coffee shops around town. Truth be told, what you actually need may be a long vacation, but these wintery treats are enough to get you through. You're doing great, Cheers!
Billy Goat Coffee Café 
Location: 3690 N. Mt. Juliet Rd, Mt. Juliet TN 37122
Hours: Monday-Friday 6am-6pm, Saturday 7am-6pm, Sunday 8am-12pm.
This locally owned café is very popular among the residents of Mt. Juliet. The Billy Goat only roasts freshly delivered, organic, trade free coffee beans so you can feel good about each sip! Come in and enjoy the cozy atmosphere or pick up in their drive-through. Here are just a few holiday favorites from their Winter Menu! (Don't forget to try something off of the food menu too!)
Cardamon Latte
Gingerbread Spiced Mocha
Cozy Beet Latte
Peppermint Mocha
Ciders: Apple, Cranapple, or Caramelized Apple
---
Just Love Coffee Café 
Locations (Near You): 1528 Demonbreun St, Nashville, TN 37203, 63 Belinda Pkwy, Mt. Juliet, TN 37122, 7010 Executive Center Dr Unit 106, Brentwood, TN 37027, 1440 Medical Center Pkwy Ste A, Murfreesboro, TN 37129
Hours: Hours vary by location.
Just Love Coffee Cafes can be found nationwide and, luckily for us, there are several locations right here in Middle Tennessee! Just love Coffee is known for their hospitable atmosphere and funky menu with food items that you just can't find anywhere else. They only serve fair trade, organic or direct trade roasted coffees. Check out what some of these locations are brewing up for the Holidays!
Apple CHAIder
Cookie Butter Latte
Berry and Bright Blend- you can purchase these dark roasted beans to enjoy at home all season long!
Fa La La La La Blend- Medium roasted coffee beans. Another holiday must have to bring home to your family.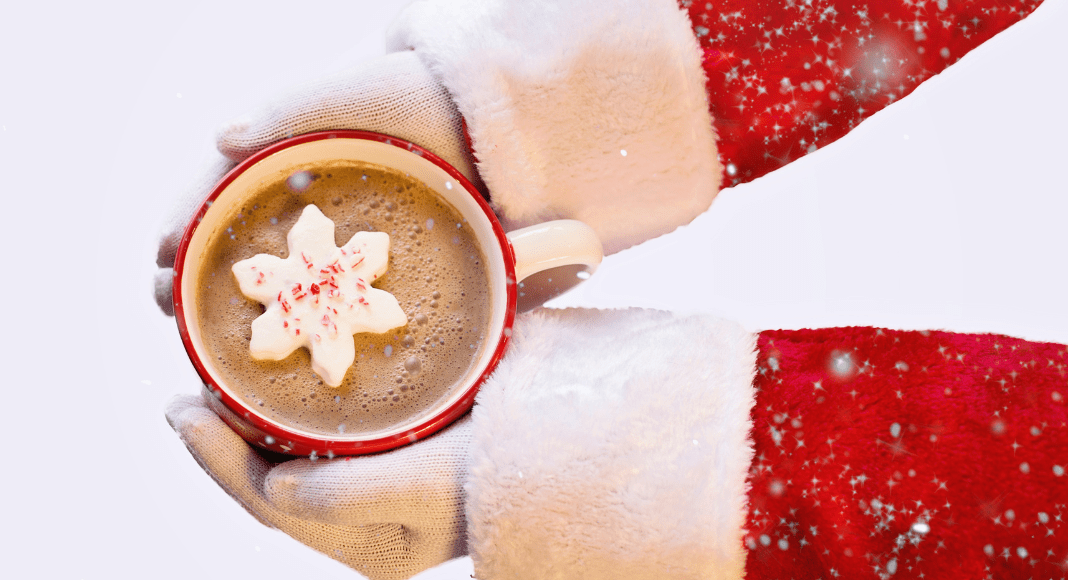 ---
Frothy Monkey
Locations (Near You): 2509 12th Ave S, Nashville, TN 37212 (other Nashville locations include Downtown, the Nations, and East Nashville), 125 5th Ave South, Franklin, TN 37064, 417 South Gay Street, Knoxville, TN 37902
Hours: Vary by location
Food and beverages can be enjoyed at Frothy Monkey no matter if you're stopping in for breakfast, lunch, or dinner (yes, that includes cocktails). They have been brewing up some of Nashville's best cups of coffee since the early 2000's and have rightfully become a Nashville staple. They focus on community and how to bring the best quality ingredients to each neighborhood they serve. You might find some new seasonal coffee favorites here!
S'more Than a Feeling
Milk's Favorite Coffee
Kunefe Latte
Pom Espresso Tonic
Festivus Moca Java Blend- Frothy Monkey's Holiday coffee blend
---
Ready Teddy's
Location: 1400 N Mt. Juliet Rd Unit 100, Mt. Juliet, TN 37122
Hours: Monday-Friday 6am-6pm, Saturday 7:30am-9pm, Sunday 7:30am-3pm
This is one of Mt. Juliet's very own local coffee shops that was designed with our community in mind. Located in the heart of Mt. Juliet, Ready Teddy's is always serving top quality coffee drinks and other menu items with the best ingredients. Stop in and see what all the buzz is about. Here are some of their Winter Specials you've got to try:
The Charlie Brown
Sugar Plum Cold Brew
Chestnut Praline Latte
Peppermint Mocha
Cookie Butter Latte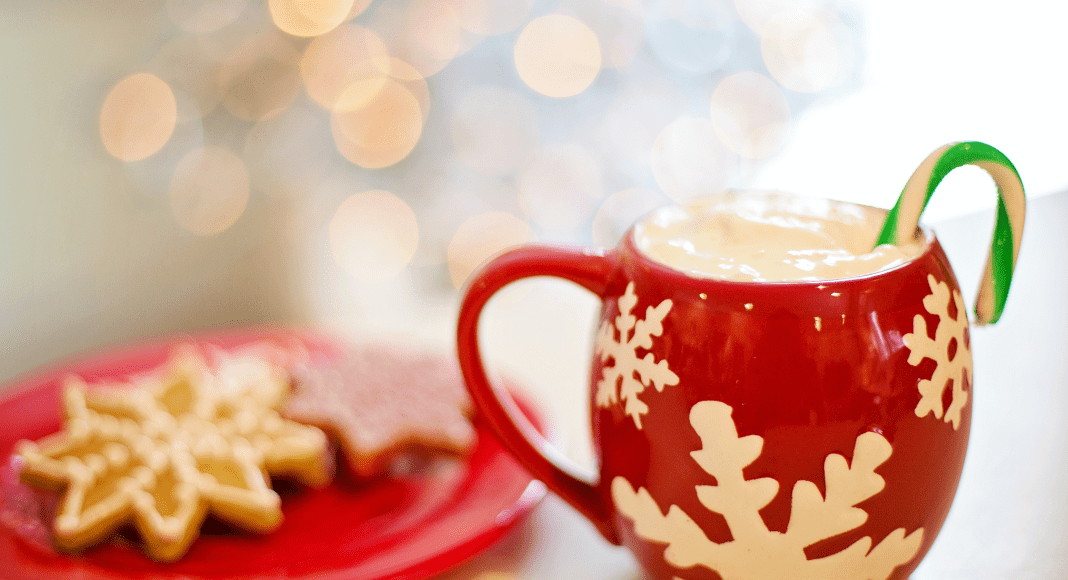 ---
World's Best Cup of Coffee (A Holiday Pop-Up Bar!)
Location: The Harpeth Hotel 130 2nd Ave North, Franklin, TN 37064
Hours: (December Only!) Thurs-Sat 5pm-12am until Christmas
Okay, this is perhaps for more mature audiences because there's a little more to these drinks than just coffee (wink, wink). But you didn't know you needed a place like this; you have got to go check out this amazing holiday pop-up bar in Franklin! They are serving up some holiday cheer with fun movie-themed coffee, cocktails and more. After a full day of Christmas shopping, it just might hit the spot. Look at some of these fun names for their drinks:
Ralphie's Red Ryder
Jelly of the Month Club
Eating Junk & Watching Rubbish
Welcome to the Party Pal
World's Best Cup of Coffee (of course)