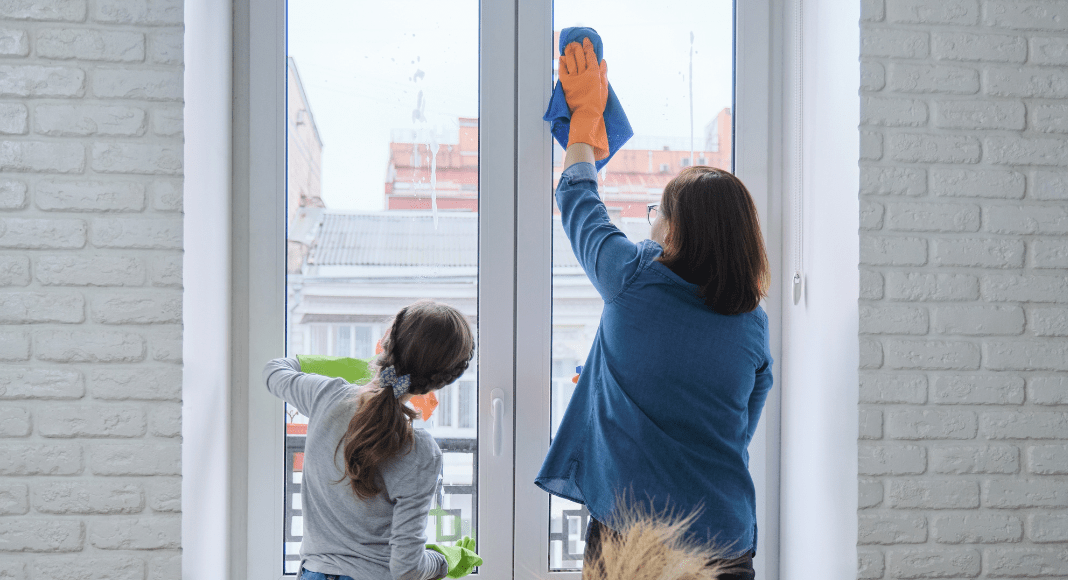 Think back to your last psychology class. Mine was in the spring semester of 2013 and every time I learned of a new disorder I became convinced I had it. Turns out I only had a few of them.
You may recall Maslow's Hierarchy of Needs Pyramid from Psych 101. I believe every adult (noun) who is trying to adult (verb) needs to revisit this pyramid regularly as they attempt to take charge of daily life.
When I examine this illustration, I am shocked (but not that shocked) to realize I spend so much mental energy pining for self-fulfillment. I want to be the mom who plans the best crafts and STEM-packed activities. I want to install and paint that board and batten accent wall. I want to write my first best-seller. I want to travel the Scottish Highlands with the perfect playlist permeating the mist. I wish I had gone to law school or tried harder in college. I am desperate to lose even just ten pounds. I have so many self-fulfillment wants and needs, and I am definitely lost in the clouds of the uppermost section of the pyramid.  
What I am realizing is that unless the foundation of my needs pyramid is reinforced, my brain will be spinning its wheels, unable to move on from the basic needs to higher levels. Until I am the mom that intentionally cares for and nurtures the food, water, warmth, and rest of her home and its inhabitants, the relationships, creative activities and potential-fulfilling will be infrequent and over too quickly.
Is your home a place that allows you to unwind and relax? Is it a haven from the busy and scary world? Or does your home stress you out just as much as the world outside it? Are you drowning in laundry? Ordering out food every night because you have no clean pots and pans? Do you really need to clean your shower grout? (I am guilty of all of these!)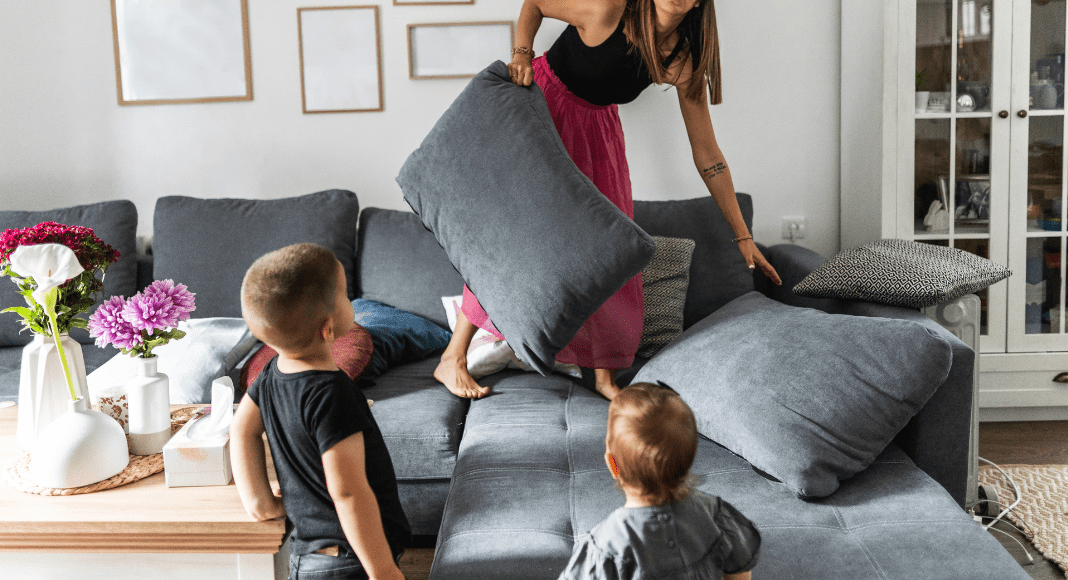 My dad came up with an acronym (my dad certainly takes credit for coining the term, but it may come from somewhere else.) to help guide me in my homemaking- particularly when it comes to cleaning. I think it probably applies to a lot of other areas.
MRI:
Maintain
Repair
Improve
I decided to scribble out a little exercise to see what my MRI looked like. I used my favorite tool: outlining. You can easily duplicate this exercise on your own.
Maintain:
What does my family need to survive the week?
Food

Make a list of five easy recipes and make them for dinner every week.

Lunches do not need to be ornate or have a ton of variety. Make a dadgum PB&J every day if it makes life easier.

Leave flexibility to order takeout once a week on an evening you know you will be swamped, or save it for Friday so you can get a jump on the weekend.

Utilize Kroger/Target grocery pickup

Clothes

Collect, wash, dry, fold, and put away one load of laundry per day.

Do loads like towels and sheets on weekends.

Use phone timers and reminders so loads don't get forgotten in the washer.

Shelter

My family does not need a spotless home, but it needs a home with some order.

I deserve an orderly and clean environment to live my life

Run the dishwasher every evening after dinner.

Unload clean dishing first thing every morning.

Get rid of or store things that aren't dishwasher safe.

Take the trash out once per day.

Make a chore chart (CLICK HERE to see/download my chore chart!) and divide duties

Get Ezra involved

Teach him to take his plate to the sink after meals

Put socks on his hands and have him wipe down baseboards

Have him clean up toys before bedtime

Look up other ways he can help clean up
Repair:
What in your home/life needs some extra attention or fixing? What is straight up not working or broken?
Luke and I haven't had one-on-one time for a while

Establish a bi-weekly date night, even if it's just a movie and popcorn after Ezra's bedtime

Interview some sitters, ask neighbors for recommendations

I need to check in on my physical and mental health

Dentist

Annual OBGYN

Make a counseling appointment

Take Luke's car in to get the back door latches fixed.

Box up Christmas décor that is taking up garage space
Improve:
What would be nice to have, but isn't an immediate necessity? What works well but could be better?
Make a list of long-term, non-emergency projects

Hire an electrician to add outlets in the pantry and hardwire video doorbell

Frame the family pictures we had taken for Christmas

Paint the front door

Get the pantry truly organized

Hang string lights on the back porch

Get a new coffee maker
Obviously, this outline is not exhaustive. I have WAY more than the above going through my head about my "MRI situation," but I'd rather you be able to wade through a list of examples instead of the many pages of my stream of consciousness.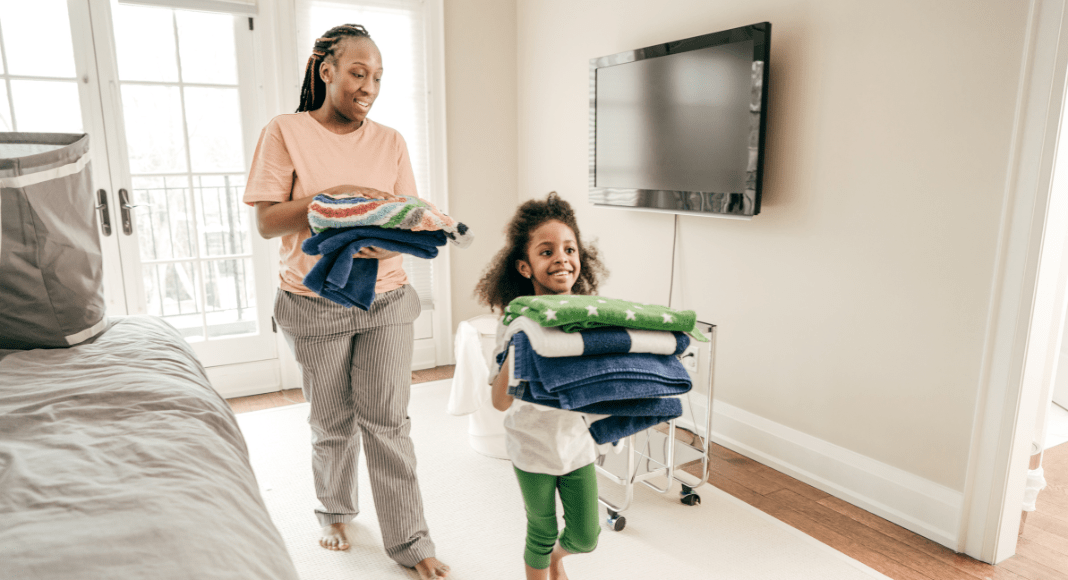 Here's something else I noticed while writing out this outline. While I am focusing on the lower ⅖ of the Needs Pyramid, I am in fact, creating a world in which my family can better realize belongingness and love. If I work to maintain a home where my family can thrive, unencumbered by excess clutter and trappings and scramble, we will be better equipped to have our psychological needs met, and when the building blocks of our basic needs are consistently met, we are free to reach for higher rungs of need.
Though it may seem mundane, it truly is the unglamorous, everyday maintenance of life that allows us to nurture relationships, feel accomplished, or find fulfillment in a creative outlet. And I believe that those "top of the pyramid" moments will only be sweeter and we will be fully present for them if the "bottom of the pyramid" work is finished, and then takes a back seat to cheer us on.