We may not live along on the ocean, but that doesn't mean we don't have sandy beaches to play on here in Middle Tennessee! We have rounded up a list for you to enjoy the water and sand on these warm summer days. Pack up your sand toys, sunscreen and a picnic and get your toes in the sand.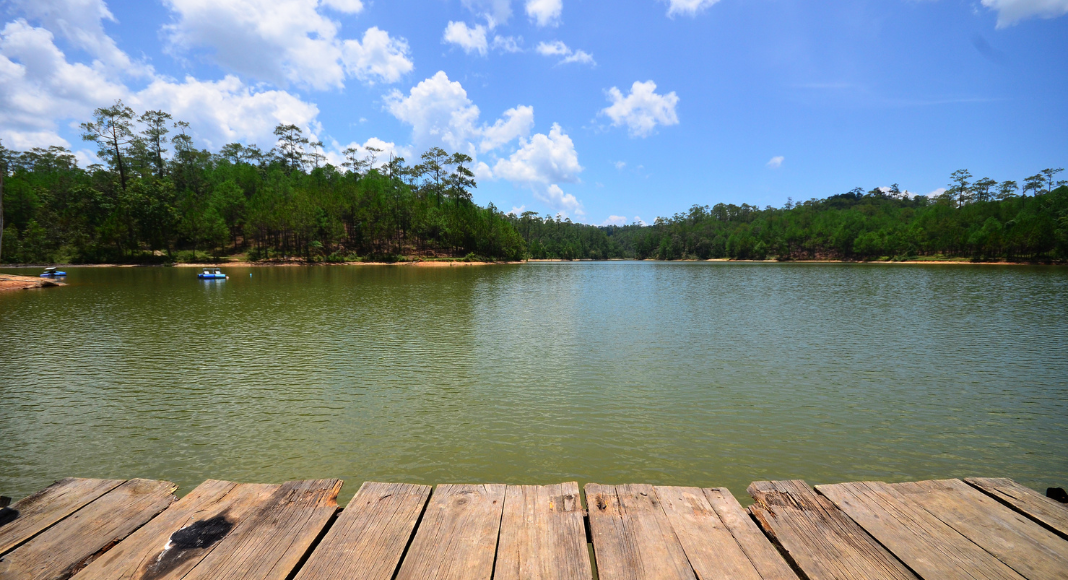 Local Sandy Beaches Near Nashville
Cook Day Use Area
12230 Old Hickory Blvd
Hermitage, TN
Located along the shores of Percy Priest Lake, you will find the Cook Day Use Area. As mentioned in the name, this is not an overnight camping area, but you can have loads of fun during the daytime. There are covered pavilions for parties and large group gatherings, or to have a shaded picnic. Guests can also enjoy a playground, fishing area, swimming, and of course a beach area for playing. Costs is $4 per car.
---
Bryant Grove
Bryant Grove Recreation Area (Long Hunter State Park)
Barnett Road
Mt. Juliet, TN
Another area along Percy Priest Lake is at Long Hunter State Park, called Bryant Grove. There is a designated swimming area for guests. Please note swimming is at your own risk and swimmers should always be cautious. This area is free to all guests.
---
Anderson Road Day Use Area
4060 Anderson Road
Nashville, TN
Anderson Road area is another portion of Percy Priest Lake. Coast is $5 per car, and gates close at 7pm. Come and enjoy the swim beach, grills. picnic tables and playgrounds. This is strictly a day-use area and no camping overnight.
---
Old Hickory Beach
876 Burnett Road
Old Hickory, TN
Old Hickory Beach sits along Old Hickory Lake. This area is perfect for guests who want to spend the day lounging in the sand. There are pavilions available, and a playground for the kids. Cost is $5 per car.
---
Laguardo 
7680 Hwy 109 N
Lebanon, TN
Laguardo is another beachy area along Old Hickory Lake, located east of Nashville in Wilson County. This is a day-use area and costs $5 per car for entrance. Aside from sandy beaches and a swimming area, guests can enjoy picnic shelters, a playground, fishing and other water sports.
---
Cedar Creek
9264 Saundersville Road
Mt. Juliet, TN
Another beachy area long Old Hickory Lake, this recreational area is $5 per car or $2 per walk-in. This is also a campsite, so guests can stay overnight if camping. There are picnic areas available and a playground. There is also a fishing pier and boat launch.
---
Lock 3
Lock 3 Road
Hendersonville, TN
Lock 3 is located in Hendersonville along Old Hickory Lake.  Guests can enjoy a sandy beach, swim area, picnic shelters, and a boat launch. There is no cost for guests to use the recreation area.
Looking for more local Nashville Guides? Check out all of our recent ones below! Looking to making a drive to the beach? Here's our beaches within driving distance.