Spring is upon us and for many of us, that means heading south for some sun, sand and beach time! There are many different beaches that are within an 8-hour drive (or a quick flight if you prefer) of Nashville, which makes a great spring or summer vacation for your family.
Beaches Within Driving Distance of Nashville
Alabama
Dauphin Island
If you are looking for a secluded area for some quiet downtime with your family, this is the place. It is an island south of Mobile and about 7 hours from Nashville (you could fly into Mobile). You can spend your days searching the beaches for seashells and playing in the water. Also be sure and visit the The Estuarium, the Bird Sanctuary or Fort Gaines for some history and education. You can also catch a ferry to Fort Morgan and catch a glimpse of dolphins!
Gulf Shores/Orange Beach/Fort Morgan
This is a popular tourist area, and particularly for Tennessee residents, as it is around 7 hours from Nashville. This is definitely an area geared toward tourists, as it boasts of many local restaurants (hello fresh seafood), many activities and plenty of lodging to choose from. This area is full of shopping, entertainment, amusement parks, and more! And many museums and history if you are looking for educational activities!
---
Florida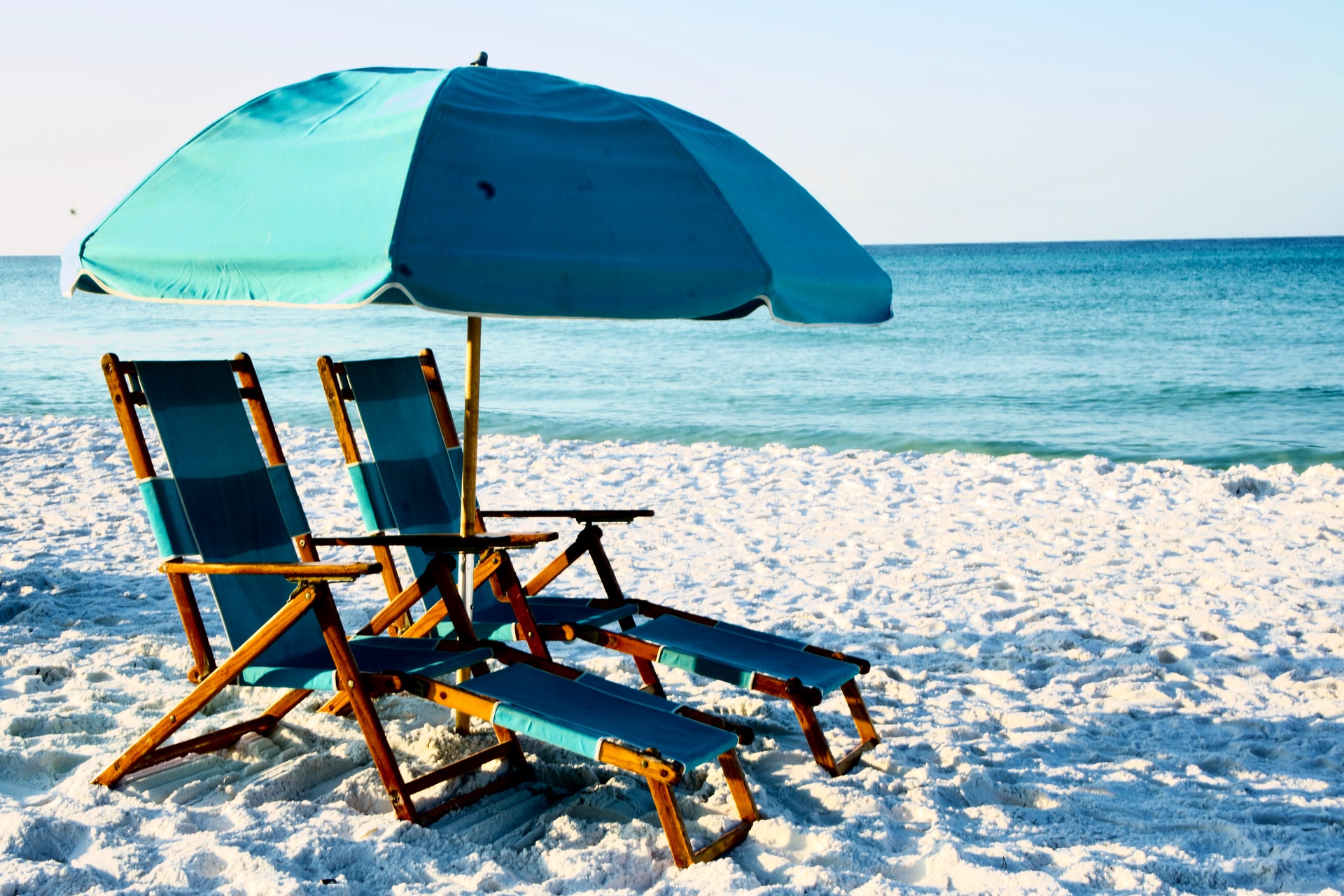 The Florida Panhandle is full of beaches, and you definitely have a variety of spots to choose from!
Destin/Ft. Walton
Growing up, Destin was the primo spot for my family vacations! There are plenty of restaurants to choose from, including local or chain dining (Whataburger!) and shopping (love visiting the outlet stores!). Big Kahuna Waterpark was a must for us in the summer, so be sure and check it out! Your kids would love the local zoo and gulfarium! This is only a 7 hour drive, and you can fly in if preferred!
Pensacola
This is a little under 7 hours from Nashville! This area is known for its natural beauty and historic culture. Pensacola's Historic Village spans almost 8 acres and will transport you back into time! There are go-karts and golfing and other activities to keep you busy when you aren't on the beach! *Historical Fact: Often referred to as "The City of Five Flags", Pensacola is known for having changed ownership several times. The Spanish, French, British, Confederate, and American flags have all flown over our beautiful city.
30A
If you live in Middle Tennessee, chances are you either have a 30A bumper sticker or know someone who does! This has become the most popular spot for Nashville-area residents to flock to, all throughout the year! This charming coastal highway boasts spots like Blue Mountain Beach, Santa Rosa Beach, Miramar Beach and Rosemary Beach, just to name a few. Obviously this area is known for its beaches, but it also has many park trails and coastal forests! The restaurants are phenomenal and if you have been there enough, you know where to get the best ice cream and donuts. You can get here in around 7 hours or fly into Destin/Panama City.
Panama City
When you think Panama City, your mind probably goes to Spring Break destination. But there is more to offer here! Around a 7.5 hour drive, or a direct flight in, this is another popular Florida spot. This town boasts nearly 100 public accesses to 27 miles of beaches. Pier Park is a must, with restaurants, shopping, an outdoor play area with a bungee jump, bumper boats, a passenger train, and skywheel.
---
Georgia
Savannah/Tybee Island
A little over 8 hours, Savannah and Tybee Island are a beautiful place to visit if you are looking for historic and and Atlantic getaway. You can also fly into Savannah for a quick flight (1.5 hours). Savannah is steeped in history and culture and offers many local shops and restaurants. And 20 minutes south you will find Tybee Island. It is full of sandy beaches, water sport activities and perfect for building sandcastles!  Also be sure and check out the lighthouse!
---
Mississippi
Gulfport/Biloxi
We cannot forget about the Mississippi coastline! This is only about 7 hours from Nashville via driving. Or for a fun adventure you could fly into New Orleans and drive up (about an hour drive north) for a scenic adventure! Of course this area has miles and miles of sandy beaches and water-activities, but there are other fun attractions! There is a children's museum in Gulfport, a waterpark, drag racing, a railroad museum, INFINITY Science Center (NASA space facility), and an aquarium.
---
South Carolina
Charleston/Isle of Palms
You can catch a quick flight (1.5 hours) or drive around 8 hours to get to this area. Charleston is another Atlantic coast town full of history, cobblestone paths, world-class restaurants and sandy beaches. There is an aquarium and children's museum for the kids, and golfing and spas for the parents. If your family enjoys learning about history, check out Fort Sumter! Charleston is also a perfect location for a mom's only getaway!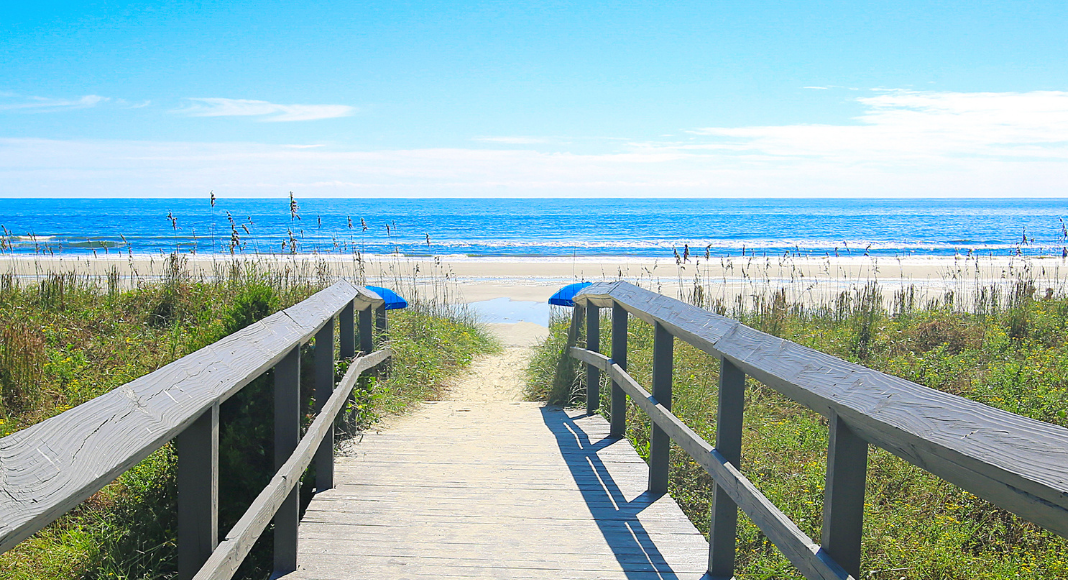 If you crave a little more privacy, drive over to Isle of Palms. It is about 30-minutes east, and a great little area for families! This little isle has plenty of rentals, restaurants, shopping, water sports, and fishing!