Whether you're feeling a bit harried by busy schedules and too much screen time these days or experiencing a bout of claustrophobia in the city, it's time to unplug and unwind for a day or two this fall. If your family is up for a little road trip adventure, then pack up the family car and head south down Highway 43.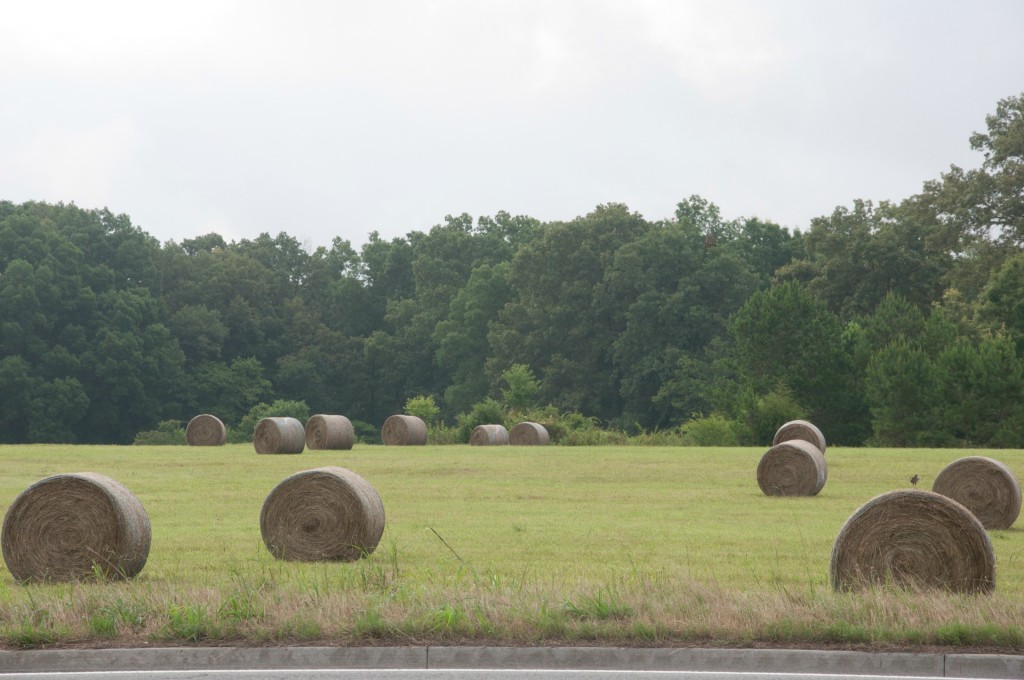 Less than two hours from Nashville, you can escape to the country and a simpler way of life by visiting farms, country diners, and beautiful hiking trails. The journey along Highway 43 also offers travelers an opportunity to visit two unique Middle Tennessee communities who continue to live outside the mainstream, rooted in a strong connection to the land: The Farm Community in Summertown and the Old Order Amish Community in Ethridge.
The Farm, an intentional community of families and friends living on three square miles in southern middle Tennessee, was established in 1971 with the goal of establishing hippie utopia, or as their website states, "a strongly cohesive, outwardly-directed community." The Farm is probably best known to Middle Tennessee moms for its midwifery practice. Ina May Gaskin, one of The Farm's co-founders, wrote the influential work Spiritual Midwifery and still assists with deliveries and leads workshops at The Farm.
The Farm continues to actively engage the larger community with a regular schedule of workshops and events on topics from midwifery to permaculture to sustainable living. The Farm welcomes visitors and maintains regular hours at the Welcome Center through October 31st, Monday-Friday 1-4 p.m. If you'd like to stay at The Farm, camp sites are available for $14 a night, or you could opt to stay in a Farm residents' home. (Nightly rates vary.)
After you leave The Farm refreshed and ready to continue your "back to the earth" journey along Highway 43, take a detour to Stillhouse Hollow Falls State Natural Area. This tucked-away trail will likely be uncrowded, and it's less than a mile hike down to a lovely waterfall. Take a picnic lunch and enjoy the view!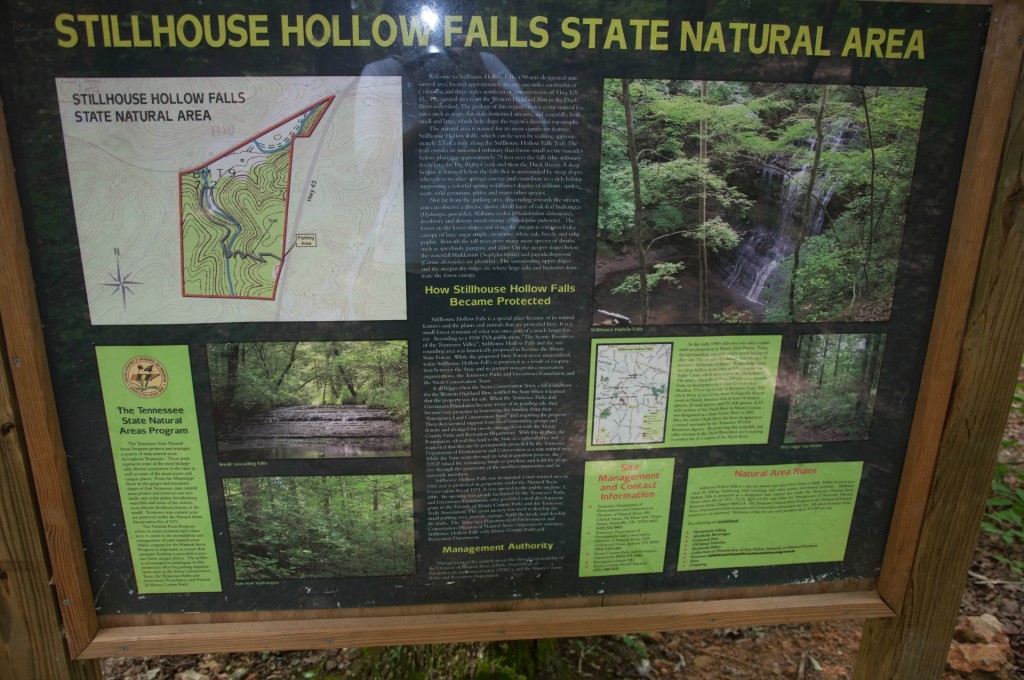 After the falls, your next stop in Lawrence County should be Ethridge, where you can step back in time as you enter the world of the South's largest Old Order Amish community. Just as the yellow and black horse and buggy road signs start popping up, you will arrive at the "Amish country mall," a cluster of shops selling Amish-made goods. It can be a bit of a kitschy experience, but you can purchase a lot of delicious and wholesome food products and handmade crafts that help support the Amish.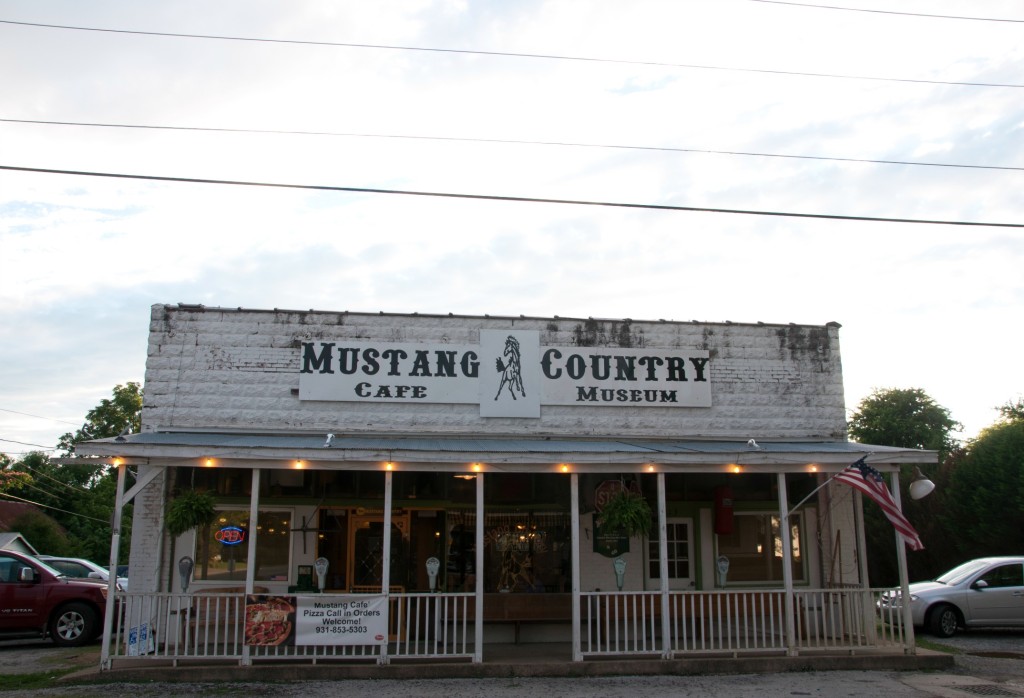 At the Amish Welcome Center, you can book a horse-drawn covered wagon ride that promises to go "into the heart of Amish country," giving tourists a first-hand look at life on Amish farms. Alternatively, pick up a map of private Amish farms and take your own driving tour of the area; oftentimes, signs in Amish family's driveways describe what each farm has for sale—everything from eggs to clocks to animal harnesses. When visiting Amish country, please remember that they prefer not to be photographed and private farms do not make sales on Sundays.
After visiting Amish Country, you can ease yourself back to the 21st century in Lawrenceburg, a classic small Southern town with a variety of things to do both on and off the quaint town square. The square, dominated by a statue of Lawrenceburg's favorite son Davy Crockett, hosts a farmers market on Saturday mornings.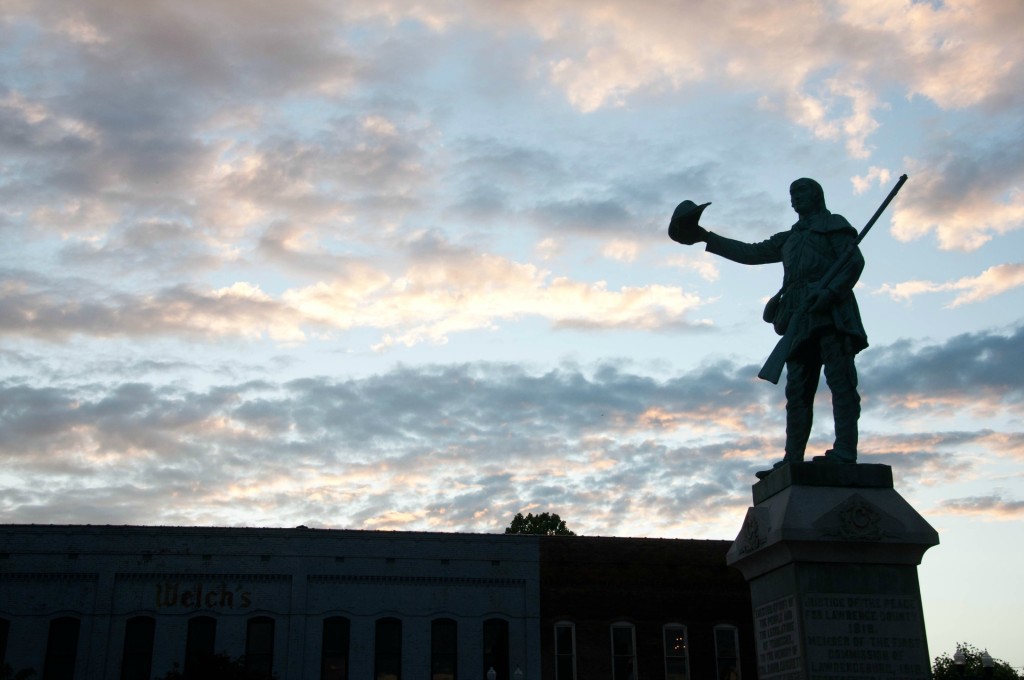 After stocking up on fresh produce, head to David Crockett State Park, named in honor of Crockett, who once ran a powdermill, gristmill, and a distillery on the site. Within the park, there are miles of hiking trails—most of them moderate or easy—and none over 2.5 miles long. There is also a 3-mile paved bike trail winding through the woods. Fishing is also available in Crockett Park's Lake Lindsey.
David Crockett Park has cabins available, and a total of 115 campsites, including eight "primitive" sites that are tent only and are situated along a creek, which can be very helpful for keeping kids entertained while you whip up a delicious campfire dinner!