It is almost Valentine's Day, and we want to make sure you are informed of all the happenings around town. We have comprised a list of a variety of events from dinner, to sports, to entertainment and more!
Sports & Entertainment 
Nashville Predators Game
February 13, 7P
Are you and your special someone sports fans? Then you will want to check out the Nashville Predators take on the Arizona Coyotes on Thursday, February 13th! For tickets, hop on over to the Predators site.
Explore the Wizarding World at the Adventure Science Center
February 17th, 7-10P

Come out for the Way Late Play Date: Wizarding World. At this 21+ event, all wizards and muggles alike will join us for an evening of fun as we uncover a chamber of scientific secrets and unlock the philosophy of magic. More details will be coming out soon, but – if you know this Way Late Play Date is for you – click below to reserve your spot today before it SELLS OUT!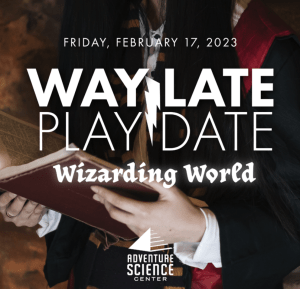 ---
Cook up some Love!
Do you enjoy cooking? Then check out Dabble Events! They have a variety of cuisines for you to explore from Spanish, French, Italian or Pizza and Painting and more. Check out their website or a full schedule and to reserve your spot today!
BabyCake's Bakery Couples Cupcake Decorating Class
February 14, 6:30-8P
819 Main St, Nashville
What better way to spend your Valentine's Day with your love one decorating cupcakes at BabyCake's Bakery! Join us for a couples beginner cupcake class. In this class, couples will work on icing, batter mixture and decorations. Couples will learn different baking techniques and tips. Please note: Bring your own Beer and Wine. Over 18 and up to attend class.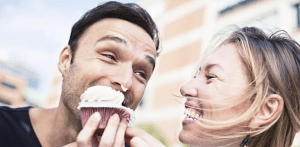 ---
Go Dancing
Celebration of Love- National Dance Club
February 11, 7-9P
710 Memorial Blvd, #122, Murfreesboro
Tired of doing the same old thing EVERY Valentines Day? Shake it up this year!
This event is geared towards advanced dancers, newbies, singles and couples. National Dance Clubs has been in business since 1984 and know how to have good time? Enjoy a Group Class, Dessert bar, Live Band and Mesmerizing Show.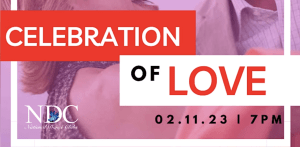 ---
When it comes to spending quality time with your mate, Zanies is always a fun option! How better to spend the night than with dinner and a comedy show. There are two shows to choose from and you can purchase tickets here.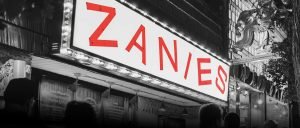 ---
February 14, 6-8P
Harriet's Rooftop- 710 Demonbreun St, Nashville
We've got your Valentine's Day plans covered! Join us for our second annual Whiskey Lovers cocktail party with Jack Daniel's Gentleman Jack. Harriet's Rooftop at 1 Hotel Nashville is one of our new favorite spots with a stunning setting for city views, delicious drinks, and tasty cuisine. Whiskey Lovers is the perfect opportunity to come check it out! Event tickets are $35 and includes 2 drinks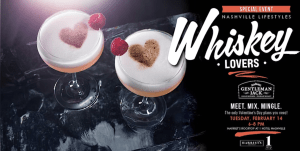 ---
Romantic Dinner 
We could write an entire article on all the many fabulous restaurants Nashville and the surrounding areas have to offer! Dinner is always a nice way to celebrate the one you love, so I suggest looking around for special menus that would suit your tastes best and of course make reservations because it is going to be a busy night in the dining world!
We have included the restaurants below that we have seen offering special menus, and will update as more are released.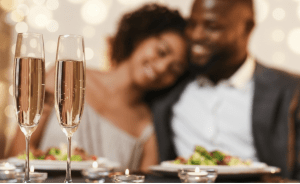 Valentine's Day Chefs Tasting Dinner
February 12, 4:30P
AVO-3 City Ave #200, Nashville
Celebrate your Valentine's Day with us on February 12th with a 7 course chefs tasting dinner curated by Chef James. AVO is a vegan restaurant, and their menu is 100% plant-based and Kosher-Certified that features gluten-free, organic, and locally sourced offerings whenever possible.
Surf + Turf: An Evening with Henrietta Red + Carne Mare
February 8, 5P
Henrietta Red- 1200 4th Ave N, Nashville
Join us for a collaborative experience incorporating what's in season from two acclaimed Nashville restaurants. Award-winning chefs Julia Sullivan and Andrew Carmellini are cooking together in a new kitchen this year — with the addition of seasoned Chef de Cuisine Levi Raines of The Dutch and Carne Mare — for another collaborative evening in support of Music City's restaurant industry. Julia and Andrew have admired each other's talent for years through their travels to NYC and Nashville and look forward to creating a memorable dining experience at Henrietta Red featuring the best of land and sea.
Valentine's Day Dinner at The Nashville Palace
February 14, 3-11P
2611 McGavock Pike, Nashville
Valentine's Dinner with live music, good food, a champagne toast and a FREE professional photo with the purchase of two dinner entrees!
Valentine's Day at Druise & Darr
February 14, 3-11P
The Hermitage Hotel- 231 6th Ave N, Nashville
Love is in the air with a three-course tasting experience in our signature Jean-Georges restaurant, Drusie & Darr.
Valentine's Day Menu: Appetizer Risotto with White Truffle & Parmesan Or Tuna Tartare, Apple Celeriac, Yuzu Mustard
Dessert Flaming Rose Baked Alaskan, Raspberry, Pistachio, Sour Cherry

Valentine's Day Dinner at Lockeland Table
February 14, beginning at 4P
1520 Woodland St, Nashville
Join us on Tuesday, February 14, 2023 for a Chef Hal inspired menu offering four courses as well as a welcome bite! View the menu and make your reservation here.
Looking for a low-key dining experience? Check out Waffle House! Limited locations are dimming the lights and hosting a romantic Valentine's experience. Who doesn't love waffles and hash browns!? Locally, there is a location in Murfreesboro, Clarksville and Hendersonville participating. Check out the full list here and instructions on how to make your reservation!
---
Valentine's with Your Kiddos
Be sure and check out our article designed specifically with your kiddos in mind!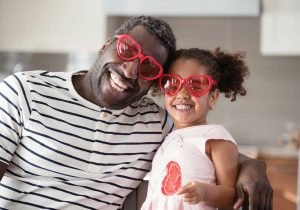 ---
Set up some time with your gal pals for all the fun Galentine events around town!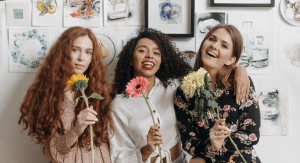 ---
Spend the Night at Home
Not into getting out on the town? Then plan a fun night in! Order a heart shaped pizza from a local pizza store, buy one at Aldi's or Papa Murphy's to bake at home, or make a heart-shaped meal together! Watch some romantic comedies, make crafts (if you have little ones at home), or have a dance party. There are many ways to celebrate the holiday by putting your own spin on it and making it personal for your loved ones.
Chick Fil A also delivers up their treats in the most adorable heart shaped pans! Every year, you can expect the Chick-fil-A heart trays to return to restaurants the last week of January and to last through Valentine's Day (while supplies last). In 2023, Valentine's Day is on Tuesday, Feb. 14.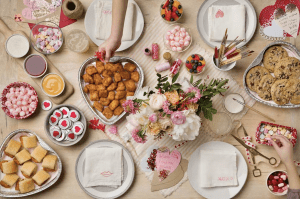 Now matter how you choose to spend the day, we hope your day is filled with love and all the things that make you smile! Let us know what your personal recommendations are, or share your plans with us!