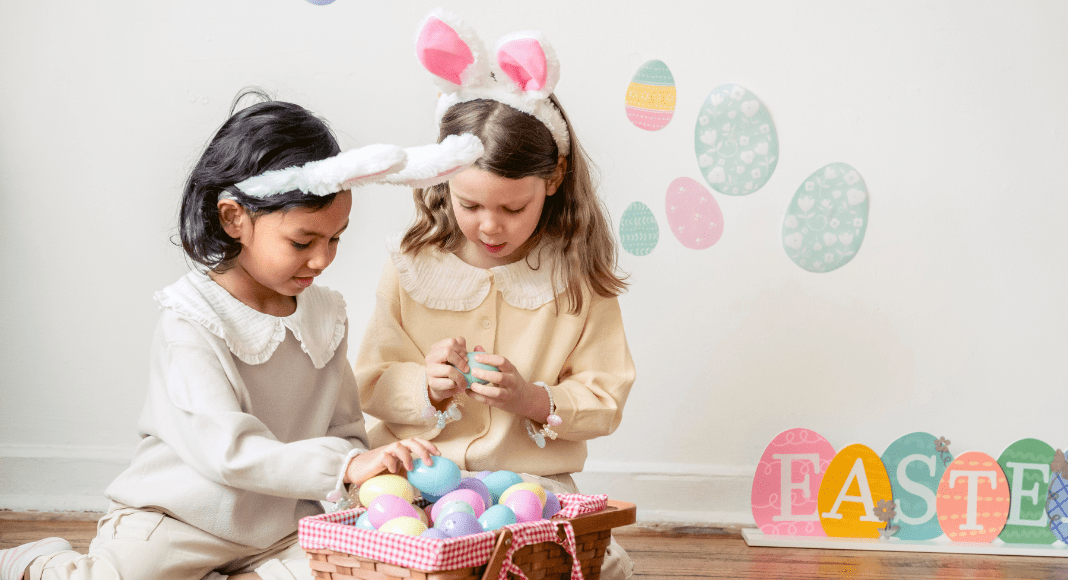 With Easter being less than a month away (how is it halfway through March already?!), we thought it would be a good time to put together an Easter basket & stuffer idea list- some broken down by age! Whether your family traditionally does a literal basket or gets creative with the vessel, the point is to create something your little and big kids alike will enjoy and appreciate.
The best thing about Easter baskets is you can make them any theme you'd like- so if your child is into a sport, game, or even a character from a show, there's many ways to incorporate that into the basket and what times you fill it with.
If you're anything like me, the first thing that comes to mind when I think of Easter is the hollow plastic eggs- so those are the first stuffers to make it on to our list. Traditionally, these eggs are hidden for egg hunts outdoors. The usual contents inside are candy or money, but here's some other ideas to consider for each age group:
Egg Stuffers
Baby & Toddler
Stamps
Finger Puppets
Shaped Crayons
Socks
Teething Snacks (I've also used Cheerios or Yogurt melts!)
Hair bows
Toy Cars
Kids
Tokens to Redeem (here's a link to a personal favorite- these tokens are so cute and the fun can last a while!)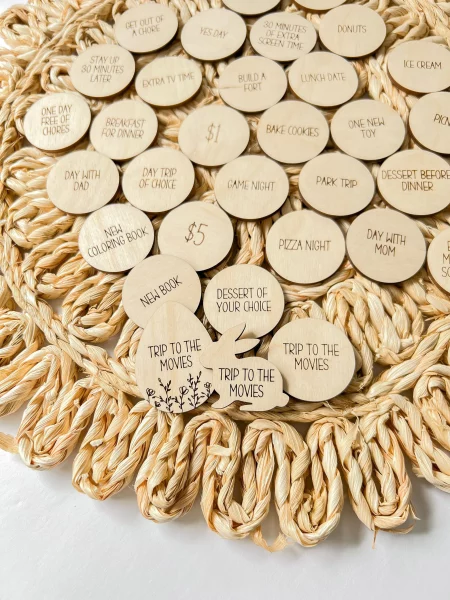 Puzzle Pieces (can spread one puzzle amongst multiple same one color eggs)
Clues to a larger Easter Gift or to the basket itself
Toy Characters
Fun Band-Aids
Teenagers
Gift cards
Temporary tattoos (Inkbox has some great ideas you can customize)
Trendy Shoelaces
Makeup
Key Chain (especially if a car is in the future!)
Jewelry
Baskets
Now let's talk baskets.  Here's a list of themes you can build from as well as stuffer recommendations:
Themes:
Favorite Show
Favorite Movie
Favorite Color
Spring Season
Baby's First Spring
Current Age Number
Child's Name letters
Favorite Sport
Vacation Destination
First Car
Stuffers:
Easter Candy
Favorite Snacks
Favorite Drinks
Homemade Cookies
Sippy Cups
Tumblers
Blanket
Burp Cloths
Bath Time Toys
Mini Umbrella
Rain Boots
Spring Outfits
Coloring Books
Easter Books
Markers, Colored Pencils or Paint
Legos
Swim Goggles
Bathing Suit
Kite
Sticker Book
Blocks
Sports Balls
Small Board Games
Sunglasses
Spa Items
Bath Bombs
Headphones
Small Tech Accessories
Car Accessories
Seeds for Planting
The possibilities and options are truly endless- but it all depends on how your family chooses to celebrate Easter. Being from Brazil, in my culture we would receive large chocolate eggs- flame eggs as they are sometimes called (pictured below). ALDI always carries these around Easter at a phenomenal price point, and those are a great option if you want to do something different. Easter baskets and gifts were not the norm, but I do enjoy combining both American and Brazilian traditions in our family, so our daughter will likely have a flame egg and a few Spring- themed items in her basket this year. If you have any traditional- or completely different Easter basket ideas- please share with us below, and we hope if you are undecided that this list helps inspire you!