I think about the first time my mom let me have a slumber party when I was a kid and even now it brings back a lot of happy memories for me. It was one of the first times I really felt like I was doing something "cool". It just felt like a big deal!
My mom did a lot to make sure my friends and I had a great time. She made us tons of food, she let us be super loud and silly, she said "yes" to almost everything we asked, but the best part was the GAMES! At the time, my mother was a first-grade teacher and was fully prepared to entertain a house full of kids using her repertoire of fun-filled activities. Boredom didn't stand a chance.
Now I'm the mom and my daughter just recently celebrated her birthday with her very first slumber party! When she asked me if she could have a slumber party, a flood of memories washed over me as I excitedly said "YES!" to this full-circle moment. Just as my mom did for me, I prepared the food, braced for the noise, and reached into my memory bank for some timeless slumber party games. And I want to share them with you!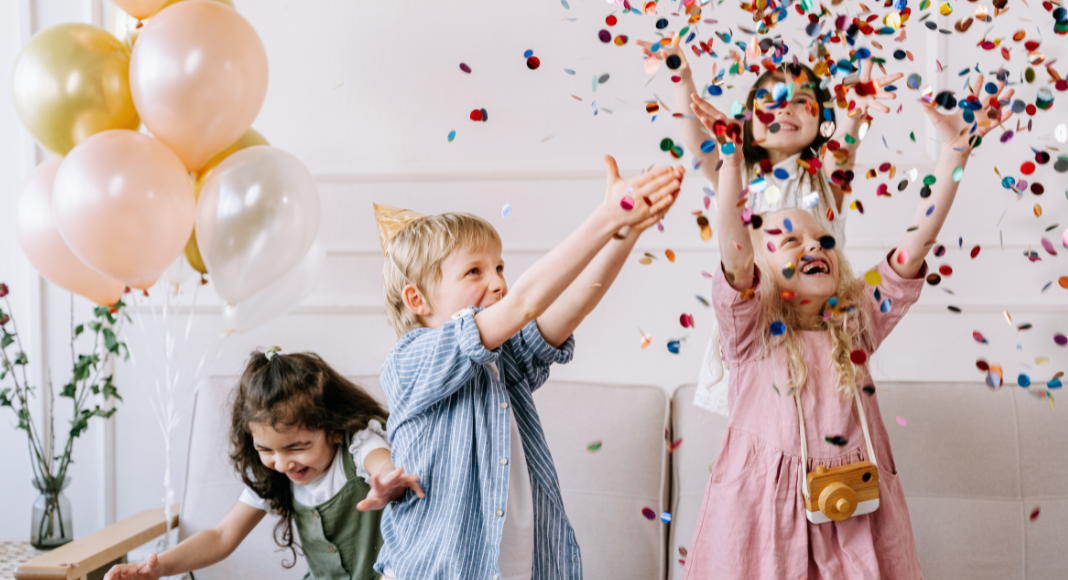 Check out these kid-friendly slumber party games and tell us what you think! 
7 Slumber Party Ideas Every Kid Will Love
These slumber party ideas are just a few of my favorite. I love that I get to do this with my own daughter and now I'm sharing these ideas with you. Don't forget, it's all about having fun!