Fellow water-loving Middle Tennesseans, let me tell you—if you're looking to beat the heat while surrounded by gorgeous scenery, you are in luck! Drive just an hour or two away, and you can experience some of the most breathtaking waterfalls around. A number of Tennessee State Parks have falls and swimming holes that are great for adventurous families; there are also a few sandy beaches at area lakes and parks that are great for those who need to play it safe with young children. So whether you're looking for a strenuous hike to breathtaking falls or just want to park the car and walk to the edge of a lake, here's a list of beautiful places our state has to offer.
9 Tennessee Waterfalls, Swimming Holes, & Sandy Beaches
This popular state park, located between McMinnville and Sparta, is about a 90 minute drive from Nashville and boasts some impressive waterfalls. You can hike down the banks and splash near the rocky shore by the main falls or head to the park's sandy beach along Center Hill Lake—which is a hit with younger kiddos. If you hike back further from the main falls, you can find some great swimming holes. Rock Island Park also has a campground and cabin rentals available.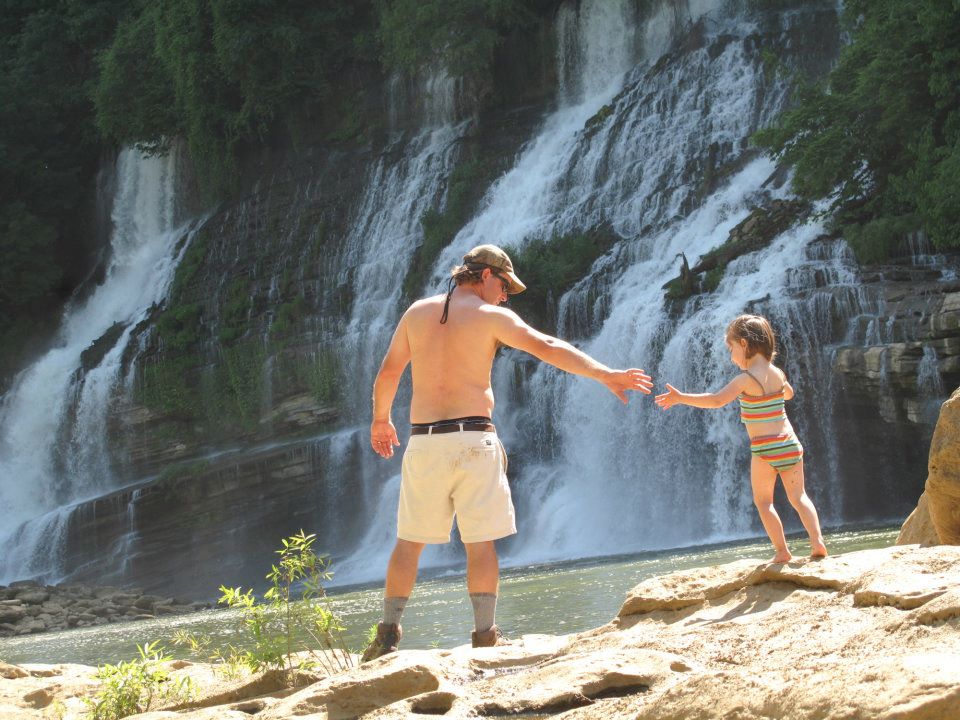 One of the most popular destinations to cool off in South Cumberland is the Grundy Lakes area—located just four miles from the visitor's center. A man-made beach is perfect for lounging in the sun or for spreading out a water-side picnic. Also at the site is a swim-up dock the sun bathers and jumping children.
For a little more adventure, you can hike to one of the many waterfalls that can be found along the trails. Don't miss Greeter Falls, which is a moderate 1 mile out-and-back hike. I've done it carrying toddler in a backpack and my then-four-year-old daughter on foot, and it was not too treacherous—although the spiral staircase at the end was a little bit of a doozy. Also, there are lots of boulders that are irresistible to kids and slightly panic-inducing to watching parents.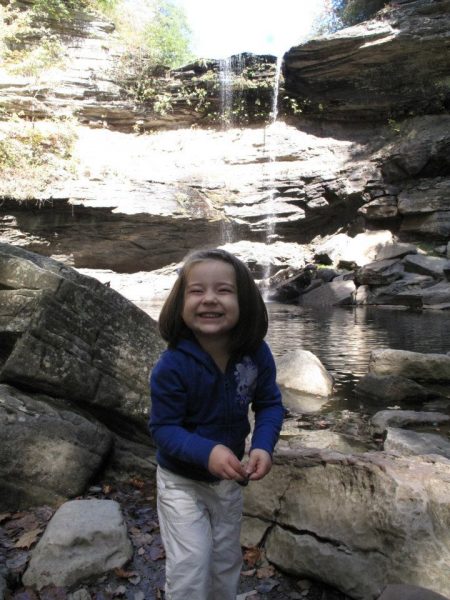 One of the newest public parks in the area, Cummins Falls is also one of the most beautiful. In fact, it was recently rated one of the top swimming holes in the country by Travel and Leisure Magazine. It has a 75-foot cascading waterfall complete with a crystal clear swimming hole and rock shelves for sitting and jumping. The hike down to the falls is difficult, so it is probably best for older children. If your family is up for a challenge, you will be rewarded for your efforts!
I can't personally vouch for this one, but rumor has it that there is a great local swimming hole at mile marker 382 on the Natchez Trace Parkway at a historic site called Metal Ford, and that it even includes a rope swing. At Meriwether Lewis Campground at mile marker 385, there is a wonderful stream for splashing, and a waterfall and swimming hole can be found at mile marker 391 (called Fall Hollow) on the Trace. For more info.
It doesn't have quite the sugar white beaches of the Gulf of Mexico, but the drive is a heck of a lot shorter to the beaches of Old Hickory Lake. There are three day-use areas located at Cedar Creek, Laguardo, and Old Hickory Beach. Each area offers great swim beaches, picnic tables, grills, restrooms, and launching ramps.
Similar to the beaches of Old Hickory Lake, Percy Priest an opportunity close to home to let the kids play in the sand and splash in the water. This location is also great for camping!
For another in-town option of sandy beaches and lake swimming, head over to Long Hunter park in Hermitage.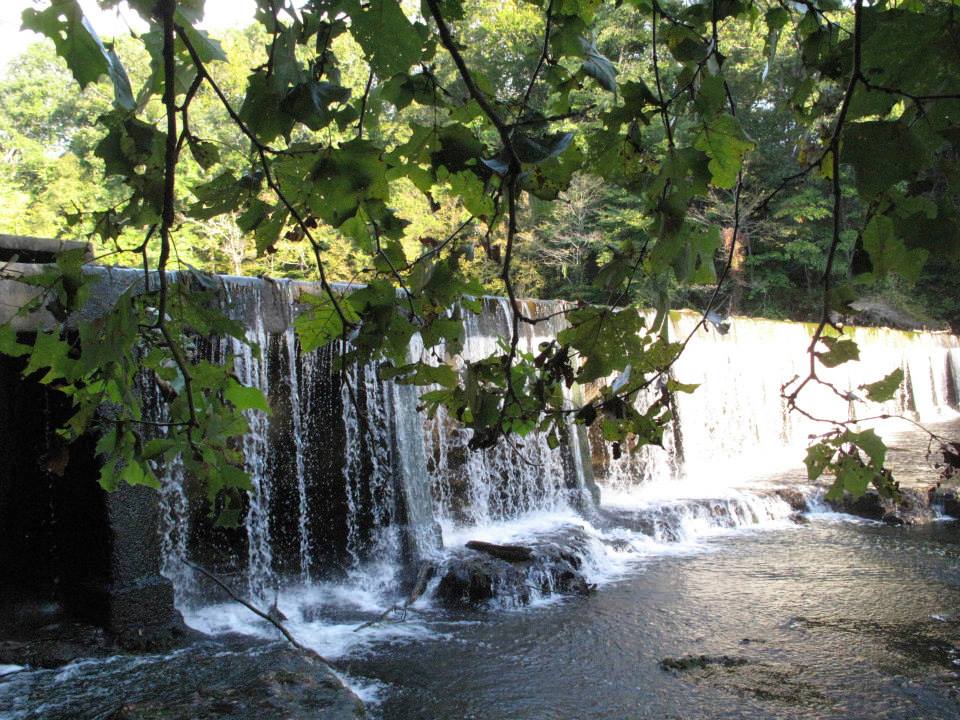 Safety tips and reminders:
If hiking to a waterfall or visiting a swimming hole:
• Pack lightly, but do bring snacks, water, bug spray, sunscreen, towels, and a phone.
• Bring two pairs of shoes—one for hiking and the other a water shoe to wear at the falls.
• Give yourself plenty of time to hike to and enjoy each waterfall (as well as time to return).
• Treat the land and water with respect; leave no trace of your visit.
• Do not jump or dive into water of unknown depth, and always check the current of a lake or river before venturing too far out; swim at your own risk.
• Bring life jackets for children.
• Remember that the sandy beach swimming areas at state parks do not have lifeguards on duty, so watch your children at all times.
• Most importantly—have fun!
What are some of YOUR favorite local or nearby watering holes?