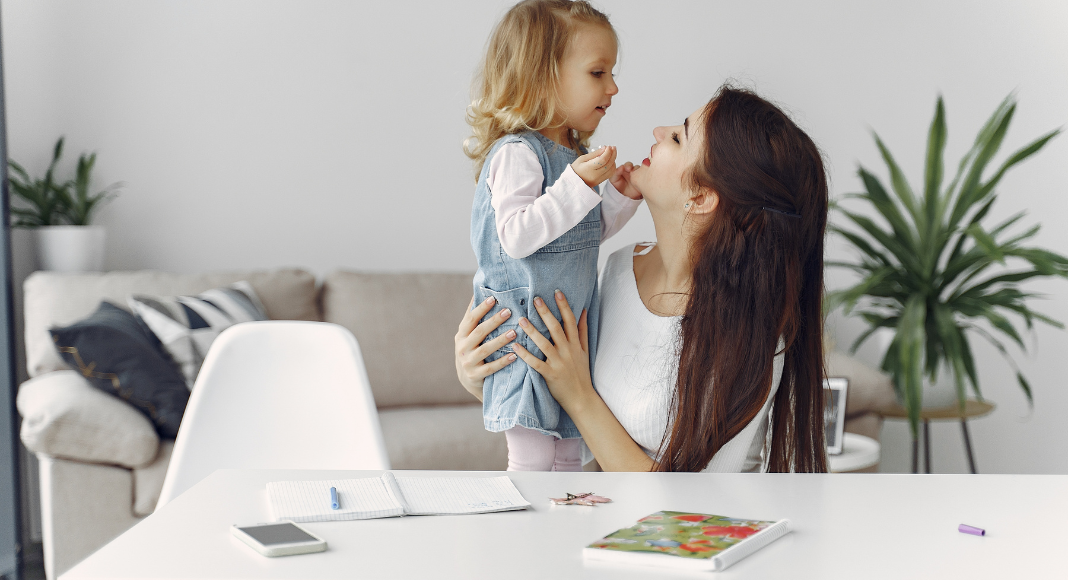 I feel like as a society, we have moved away from simplicity in many ways. There's always more, there's always the new, and there's always the extra. I am not saying this is generally negative, but what I am saying is that I feel like this has caused many of us to overlook the simpler parts of parenthood that provide strong opportunities for strengthening our bonds with our children. You don't need the newest games and toys to have a good time, or an expensive meal to ignite deep conversations.
A global pandemic, as disturbing and unfortunate as it was, did open my eyes to how much we take for granted daily. Quite frankly, it made me realize just how much we rely on the outside world and factors outside of our home to feel entertained, challenged, and content. Instead of trying to reinvent the wheel, if we choose to be intentional with daily activities, they provide a simple yet effective venue for bonding with our children.
Walks
We've gotten in a routine of taking daily walks after dinner. Not only is this a healthy habit, but it has also provided us a lot more value as a family than the physical aspect of exercise. During walks, it gives us the opportunity to talk about our days, watch how nature changes day to day, observe others as they go about their own routines, and of course- play games such as spotting a certain item or not stepping on any sidewalk lines. Our daughter looks forward to walks. Some days, all she wants to do is hold our hand and walk quietly. Others, she is running and leading the way with challenges and scenarios along the way. Either way, walking together has truly become something we look forward to as a family and that ties our day together before getting ready for rest.
Drawing         
It's easy to get frustrated when toddlers don't quite know how to regulate their emotions. I try to keep it in perspective that some days, I as an adult can't quite do it as well as I wish, so it is unfair to expect a toddler to always be able to. A fun way to express emotions is to  simply put them on paper- through drawings or even writing cards. Watching my daughter draw what's on her mind or tell me a story through her scribbles helps me understand her thoughts better and even supper her in what she's going through, as small as it may seem at this age. She also loves writing notes and cards to those she loves, and it's exciting to be a part of watching her learn how to express care and love for the people in her life. It often turns into us taking turns drawing and crafting a unique piece of art together, that she is then proud to show off or gift to someone.
Laundry
I absolutely despise doing laundry- especially folding clothes. I am a proud owner of the infamous stereotypical bedroom chair that serves as a hamper. However, laundry can (trust me, I can't believe I am saying this) be fun when paired with an energetic toddler. My daughter eagerly helps me gather the clothes, bring them to the laundry room, and gets very excited to turn the machine on and dispense the detergent. Once the load is ready to be dried, she is happy to help once again load the drier and press all the buttons to make it start. While she doesn't have the best folding etiquette, she is proud to know how to hang shirts for me. While we fold, she always asks about my shirts- where they are from, why I wore it, discussions on the color and style. I love sharing memories with her and hearing her fashion advice and input. Sometimes, I get lucky enough to witness a fashion show. Plus, it makes the chore go by just a little quicker.
Cooking
Fair warning- this one can get messy quick. But often times, kids are curious about different foods and enjoy watching the process of different items coming together and creating a full meal. From setting the table, to gathering drinks, to serving portions onto plates, every step of cooking a meal together offers a unique opportunity to bond. If the recipe is passed down, it allows for sharing of family history. If it requires portioning, it teaches following instructions. One of my favorite parts of having my daughter help me cook, is how accomplished she feels at the end and how proud she is that she did something herself. She is a picky eater, so I also love using this time as a way to expose her to new foods in a low-pressure setting- where she can sneak a taste test without feeling like she must eat it since it's not on her plate.
What are your favorite activities to bond with your children over? Whatever it is you choose to do, just being together creates an opportunity to bond and strengthen your relationship.