The weather is heating up and that means that many people will be heading out to the water! Whether your family enjoys boating, kayaking, canoeing, or just swimming, we have gathered the information you will need to for your next outdoor water adventure with these lakes and rivers in the area. 

Lakes and Rivers Near Nashville
Lakes 

Located in the north central region of Tennessee, J. Percy Priest Lake lays between the sixth and seventh mile of the Stones River. The dam is located about 10 miles east of Nashville and covers portions of Davidson, Wilson and Rutherford counties. The lake measures 42 miles long and spans across 14,200 acres.
There are several marinas serving the lake as well. You can always rent a boat and get out and explore the lake yourself.  There are many parks and campgrounds surrounding the lake that provide space to get out and enjoy the outdoors.  Fishing is very popular on the lake as well with large mouth bass, striped bass, white bass, small mouth bass, crappie and bluegill all abundant on the lake.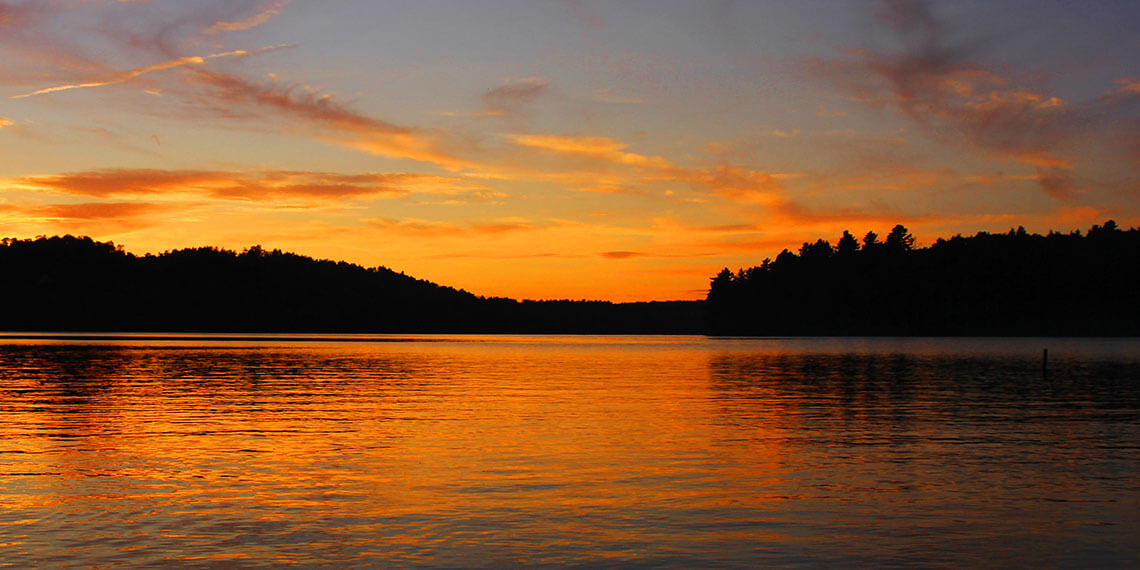 Located in north central Tennessee, Old Hickory Lake is a reservoir formed by Old Hickory Lock and Dam. It is located on the Cumberland River at mile 216.2 in Davidson and Sumner counties. Its location is about 25 miles upstream from Nashville. The town of Old Hickory, which is part of the Nashville metro area, is on the lake's southern side while Hendersonville is on the northern side of the lake.
Old Hickory Lake spans 22,500 acres while extending 97.3 river miles. Many public facilities are located on the lake. There are 41 access sites for boats, two campgrounds operated by the U.S. Army Corps of Engineers and four marinas. The lake spans across five counties, Davidson, Sumner, Wilson, Trousdale and Smith counties. Old Hickory is a popular reservoir for fishing, boating, jet skiing, sailing, paddle boarding, kayaking and swimming.
---

Cheatham Reservoir is a 7,450-acre riverine impoundment that meanders through Nashville and downstream to Ashland City, Tennessee. There are sixteen public boat access sites available for use with no fees.  Two marinas, Rock Harbor Marina and the Commodore Yacht Club provide services such as gas, food, and boat rentals.  The best fishing opportunities are for Largemouth Bass, White Crappie, Sauger, Walleye, Catfish, White Bass, Rainbow Trout.
---
Marrowbone is a small, 60-acre lake just 19 miles from Nashville, in Joelton and is open from sunrise to sunset every day. Parking is free and controlled by the park's rangers, and there are no entrance fees. The small lake is a natural haven for fishing enthusiasts thanks to the massive array of fish species such as trout, bass, and channel catfish, as well as its well-maintained fishing piers, launching ramps, and even a bait shop on site. Visitors will need a permit to fish and can often purchase one on-site. There are also boat, battery, and trolling motor rentals available. Besides fishing, the lake itself is spectacular. The drive to the lake is characterized by winding roads with deep-green lush vegetation, while the lake is surrounded by scenic hiking trails, a picnic area complete with tables, and even a fine dining restaurant.
---
Radnor Lake State Park is a 1,368-acre park and is protected as a Class II Natural Area. It is unique due to the abundance of wildlife viewing opportunities, environmental education programs, hiking opportunities, and its location in an urban area. Pets, jogging, and bicycles are only allowed on the Otter Creek Road trail. The Lake Trail is accessible to people with all-terrain wheelchairs. Several ranger-led programs are planned throughout the year including canoe floats, wildflower walks, astronomy night hikes, nature hikes, programs on snakes, off-trail land acquisition hikes, and birds of prey.
1160 Otter Creek Road
Nashville, TN 37220
---

Located on the Tims Ford Reservoir, the 3,546-acre Tims Ford State park sits in the shadows of the Cumberland Plateau in south-central Tennessee. The Tims Ford Lake is considered one of the most picturesque lakes in Tennessee and is regarded as one of the top bass fishing and recreational lakes in the Southeast.
Lake View Marina is a leased operation located inside Tims Ford State Park, that provides pontoon boat rentals as well as a boat launch and courtesy dock. The marina also includes a snack bar, bait shop, and fish-cleaning area. There is a small inventory of canoes and kayaks available for rent. Holiday Landing Resort and Marina is also a leased operation near Tims Ford about 15-minutes (6 ½ miles) from the park office. They offer a full-service marina with slip rentals, gas, pontoon boat rentals. This is where you will find the famous Blue Gill Grill, a seasonal restaurant. For more information call 931-455-3151.
For an interactive map of river access sites and water trails go to: http://tnvalleywatertrails.org
---
The 64-mile artificial lake spanning DeKalb, Putnam, White and Warren counties, just around 60-miles east of Nashville. It is characterized by natural features such as rock bluffs and multiple waterfalls, making it the perfect place to spend time reconnecting with nature. It is particularly popular among anglers thanks to the assortment of fish species, including various types of bass and many others, such as sunfish, walleye, and catfish. Fishing licenses are available online through the Tennessee Wildlife Resource Agency but can also be purchased from state-wide outdoor retailers. The Hidden Harbor Marina near the lake offers fishing, pontoon, and houseboat to cabin rentals. Camping sites mean visitors can always turn their time here into camping instead of a day trip. The lake offers a variety of passes, ranging from a day-use pass for $5, a lifetime senior pass for $80, and even a kid's annual pass for free.
---
Pickwick Landing State Park is located just south of Pickwick Dam, 14 miles south of Savannah, in Hardin County. Noted for its excellent water recreation the lake and river offer fishing, boating, swimming, and a marina. Accommodations in the park include a lodge and restaurant, cabins, and camping. In addition to water sports, guests enjoy golfing, birding, picnicking, disc golf, nature walks, and tennis. The park contains 1,416 acres of forested hills and hollows.
The Lodge at Pickwick Landing has 119 rooms each with a picturesque view of the lake. An indoor pool and an outdoor pool are exclusively for cabin and Lodge (hotel) guests. The Lodge has a restaurant, gift shop, laundry facilities, meeting rooms, and exercise rooms.
Pickwick Lake is famous for smallmouth bass and Tennessee River Catfish. Fish that are known to bite year-round are crappie, bluegill, white bass, stripes, and sauger. Some of the biggest fishing tournaments are located here. The park has a challenging golf course surrounded by trees, and water is found on eight holes. The course opened in May 1973 and is a favorite of the locals as well as destination golfers. Pickwick Landing also offers three public swimming beaches. Circle Beach and Sandy Beach are located in the park's day-use area and the third is located across the lake at Bruton Branch primitive area. Altogether, there are about two miles of public swimming beach at Pickwick.
---
Cordell Hull Lake is a lake in the Cumberland River in north-central Tennessee, about forty miles east of Nashville, in the vicinity of Carthage. It covers approximately 12,000 acres. It offers numerous outdoor recreation activities including camping, boating, fishing, picnicking, hiking trails, bike trails, horse trails, and wildlife viewing. There are two campgrounds, which are Defeated Creek Campground and Salt Lick Creek Campground. They offer three day-use areas with swim beaches, picnic sites, and play grounds, which are Defeated Creek Day-Use area, Wartrace Creek Day-Use area, and Roaring River Day-Use area. Cordell Hull Lake and Resource Manager's Office/ Welcome Center is located an hour East of Nashville in Smith, Jackson, and Putnam counties.
---
Coy Gaithers Bedford Lake can be found in Bedford County Tennessee.  The lake is approximately 14 miles east of Wartrace TN and Shelbyville TN. The lake is 47 acres and has a picnic area for visitors,  The fishing facilities also included a boat launching ramp, fishing pier, and fish attractors.
Rivers
Cumberland River

The Cumberland River also flows through downtown Nashville, where a two-mile riverside park offers visitors picnic spots, playgrounds, concert venues and walking paths. The 695-mile Cumberland River begins near Harlan, Kentucky, and meanders through Middle Tennessee until it joins the Ohio River near Smithland, Kentucky. The upper portion is suitable for both canoes and kayaks. The 68-foot Cumberland Falls is a popular tourist destination, but it isn't accessible by boat. Bigger boats can easily navigate Lake Cumberland itself, as well as areas below the river's confluence with the Obey River. The river's current is usually quite mild.
---
Caney Fork River

Fly fishing is popular on the Caney Fork River, which serves as a major tributary to the Cumberland River. Rainbow, brown and brook trout all swim below the Center Hill Dam. Further west in Smith County, you can fish for striper. The river is great for floating in canoes and kayaks, and its scenic coastal areas make for excellent hikes. Bone Cave State Natural Area, Virgin Falls Pocket Wilderness Area and Burgess Falls State Park provide rugged walks through scenic rock formations, thriving flora and fauna and several archaeological sites.

---
Duck River

The Duck River, 284 miles long, is the longest river located entirely within the U.S. state of Tennessee. Free flowing for most of its length, the Duck River is home to over 50 species of freshwater mussels and 151 species of fish, making it the most biologically diverse river in North America. All 270 miles of the Duck River are calm, making for great canoeing or kayaking. Along the shoreline, look for wildlife such as deer, turkey, beavers, mink, otters, blue heron and kingfishers. You'll also get to float through some history, since the upper portion of the Duck River flows past the Old Stone Fort State Archaeological Park, a 2,000-year-old Native American ceremonial area. Camping is allowed along certain portions of the river. 

---
Harpeth River

The Harpeth River, 115 miles long, is one of the major streams of north-central Middle Tennessee, United States, and one of the major tributaries of the Cumberland River. The Harpeth River begins at Lake Cheatham and winds through parts of Cheatham, Davidson, Rutherford, Dickson, Hickman and Williamson counties. The Department of Environment & Conservation specifically highlights the 49 documented species of plant and animal life you may find within its 863-square-mile watershed. You can also seek out the Narrows of the Harpeth, a 19th-century water tunnel that powered a steel mill, and Hidden Lake, a former quarry. At Harpeth River State Park, you can identify access points for canoeing, kayaking and fishing for species such as small-mouth bass, crappie, bream, bluegill and channel catfish.

---
Tennessee River

The Tennessee River is approximately 652 miles long and is located in the southeastern United States in the Tennessee Valley. The Tennessee River system covers 41,000 square miles, draining portions of sixty Tennessee counties and seven states. The Tennessee River is the largest tributary to the Ohio River and is its equal in water volume. From its mouth at Paducah, Kentucky, to the Virginia headwaters of its own longest tributary, the Holston, the Tennessee travels 1,100 miles, falling two thousand feet in elevation along the way.

You can visit places along the Tennessee River on our west/middle Tennessee border. The river is what most consider as the dividing feature between the two regions. Pickwick Lake in Savannah and Paris Landing State Park are two great places to visit along the river.
---
Stones River

The Stones River is a major stream of the eastern portion of Tennessee's Nashville Basin region. It is named after explorer and longhunter Uriah Stone, who navigated the river in 1767. It is 32 miles in length and runs through Rutherford County and into Cannon County. It covers most of Murfreesboro and many people enjoy walking alongside the greenways that are adjacent, or renting a kayak or canoe and enjoying the water. 

---
Buffalo River

The Buffalo River is the longest unimpounded river in Middle Tennessee in the United States. It flows 125 miles through the southern and western portions of that region. The Buffalo is the largest tributary of the Duck River. Canoeing is popular, especially in its middle section. It covers Humphreys, Lawrence, Lewis, Wayne and Perry counties. There are many other activities for tourists such as tubing, camping, lodging, and kayaking near Buffalo River Resort in Lobelville.

Check out all our outdoor guides this summer!