The Tennessee Sales Tax Holiday is upon us! And knowing how to navigate the sales and keeping up with what is included (and what isn't) can be tricky. Luckily, we are here to help you with your tax-free weekend shopping guide!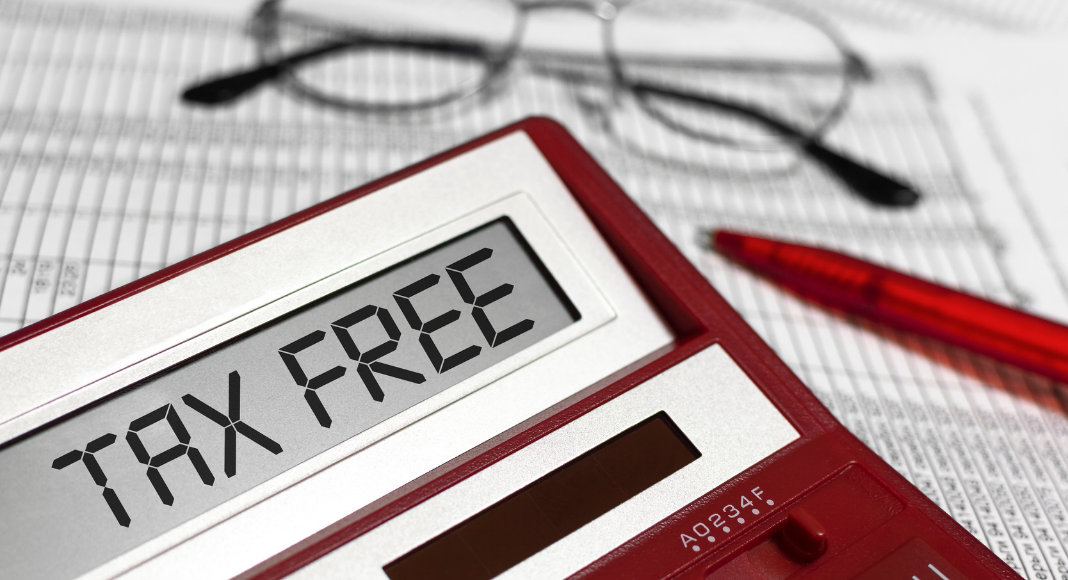 Your Guide To Tax-Free Holidays in Tennessee
First and foremost, let's get the general info out of the way:
When is the sale?
Friday July 28th beginning at 12:01 a.m. and ending Sunday, July 30th at 11:59 p.m. for clothing, school supplies, and computers
What is included in this sale?
Computers $1500 or less (computer equipment and accessories must be included within the computer to qualify)
Apparel and school supplies $100 or less (NO accessories included, with the exception of hats)
Art Supplies (even canvases, paint, or gel pens)
If you have any question about a particular item, check out the state's official list here.
When is the sale?
Monday, August 1 beginning at 12:01 a.m. and ending Tuesday, October 31st at 11:59 p.m. for food and food ingredients
What is included in this sale?
New this year, tax-free on food and food ingredients has been extended for TWO full months!! Check the official statement here; food and food ingredients will be tax free the months of August through October, as the grocery tax is being suspended. This does not include tobacco, alcohol, candy or dietary supplements.
My number one tip for this weekend (and any shopping trip for school clothes and supplies) is to be prepared.
Make sure you have an up-to-date list of school supplies (can be found on your school's website), and please make sure you know your school's dress code. Whether your child's school is uniformed or not, you will save yourself a lot of time and headaches by knowing exactly what your kids are allowed to wear — and what is prohibited. This will also save you the stress of getting a note sent home, or in my case, having to go to the school and take my child a new pair of jeans (no ripped jeans in some schools!) or having to return unwearable clothes later. You can find the school's dress code on their website as well. If you have any questions at all, I recommend calling the school office. They are staffed during this time of year and will be happy to assist.
Check your local ads!
All retail stores will list their ads for the week. You can browse them online, find the best sales for your needs, make your list, and be ready to go this weekend. If you are like me, I prefer to make it a one stop shop. You can visit a store like Target or Walmart and get your clothes and supplies in one fell swoop, or most grocery stores even sell a full stock of school supplies now! However, if you are a shopping pro and enjoy checking out multiple stores for the deals? Plan your route and shop those deals, mama!
Support local!
There are many local boutiques, consignment stores, and shops in Nashville and the surrounding areas that can help with all your back to school clothing needs. They will be happy to help dress your child for the upcoming school year. And, yes, many of them will be running sales on top of the tax-free deal. You can find these most of these sales on their Facebook pages.
Shop online!
So you want to snag the deals, but you hate the crowds? Good news! Internet orders are included in tax-free deals. Yes, you read that right! Online shopping can be a huge time-saver as well. Get your child's school supply list out now. Go ahead and fill your online shopping cart with all the items needed, save the cart, and submit your order tax-free weekend! Not only will you save money by not paying sales tax, but if you are a Target Red-Card Member or Amazon Prime Member, you also get FREE SHIPPING! Score! And with the Target Red Card, you also receive an extra 5% off your entire order.
Use your phone apps!
Download the RetailMeNot, Fetch Rewards, Flipp app, or a specific store app to your phone. Flipp allows you can browse all store ads in one place and save time time making your shopping list. This includes places like Walgreens, CVS, Dollar General, and Dollar Tree who carry school supplies and have bargains. RetailMeNot gives you current coupons valid at all of the stores. When you are done with your shopping, scan those receipts with Fetch Rewards- your points will add up to redeem for free gift cards. Savings on top of savings is my kind of shopping. I bet it's yours too!
**If you are a teacher/mom shopping this weekend, be sure and check out the stores that will give you an extra discount for being a teacher. Many places offer rewards and discounts to educational staff, so stack those savings up!
As you make your lists and go shopping this weekend,
please be sure to share the amazing deals you find!
Be sure to check out these easy back to school snacks!