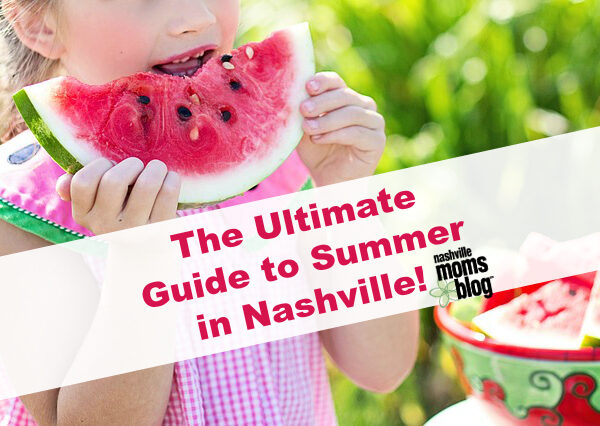 Summer in Tennessee has most definitely arrived, and we are ready to enjoy! We want this to be your Ultimate Guide to Summer in Nashville. From our pool and splashpad guide with tons of local spots to cool off to our lists of summer projects to do with your kids, area outings, guides to beaches and swimming holes, family friendly restaurant and date night restaurant guides, we have all kinds of great ways for you and yours to explore together this summer. Pin it now and use it all summer long — and be sure to share it with your friends. Let's live these summer months to their fullest!
How to use our guide:
Each image will lead you to either a full guide and list of local spots or an article with details on a summer outing or activity for you or your kids. Click on each image to find more info. Happy summer!
Did you enjoy this post? We post daily on Nashville services, events, and ways to connect with other parents in the greater Nashville area. Additionally, we share honest, sometimes funny, and often heartwarming stories about motherhood. Sign up to receive our email updates here, and follow us on Facebook, Twitter, and Instagram to stay up to date on parenting in Nashville!