Hi, my name is Jocelyn, I'm an Army wife – which means I've move. A LOT. My husband and I have been married nearly 12 years, and we are currently staring move number seven in the face. And while I can say with 100% certainty "I absolutely HATE moving", I've gotten really good at it. And after 12+ years in the military community, my friends are really good at it too. Here is our advice…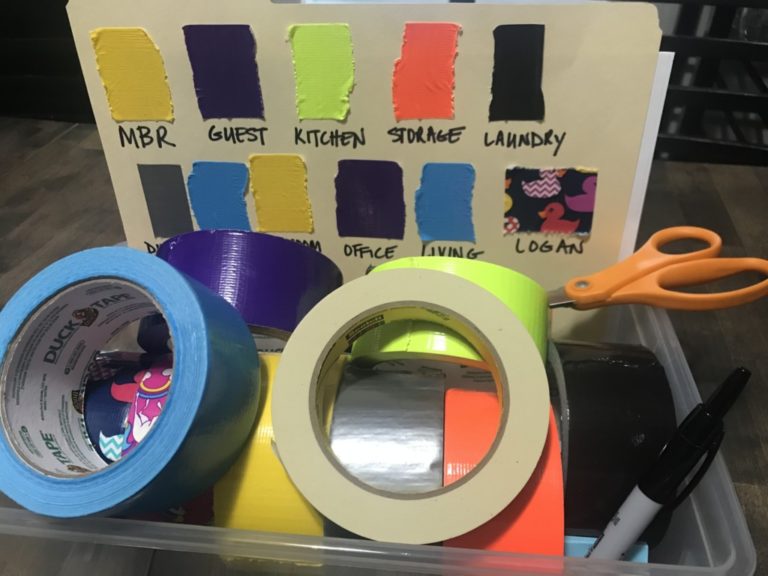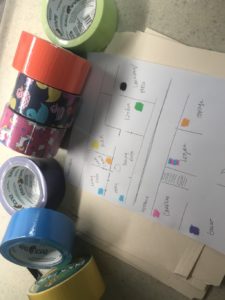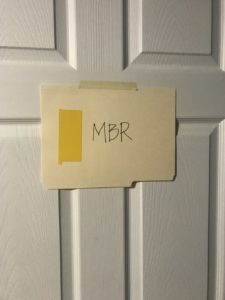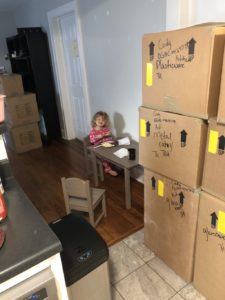 Work your timeline.
The typical military assignment is 2-3 years, so I usually start prepping for my next move about a year out. Que the music "I've Got No Roots…"
1 Year Out:
PURGE. Start small, as fellow Nashville Mom's Blog contributor Whitney Sewell suggested, take it one room (or even one drawer) at a time. Take an hour and filter through your stuff. Ask yourself
"do I really want to pack and UNpack this?"
"If I haven't used it in a year, do I need to have it?"
Even 20 minutes spent clearing out your junk drawer can be helpful – do you really want to unpack dried up markers?
Sort through your child's artwork – take pictures and compile these into a photobook. In my world, I have no idea what my next house will look like (or how much storage I will have) – but I want to be able to hold on to these precious little moments of their childhood.
6 Months Out:
Make a bucket list. What do you love about your current area? What have you wanted to try/see/do? What must you eat again, who must you spend time with? Schedule it.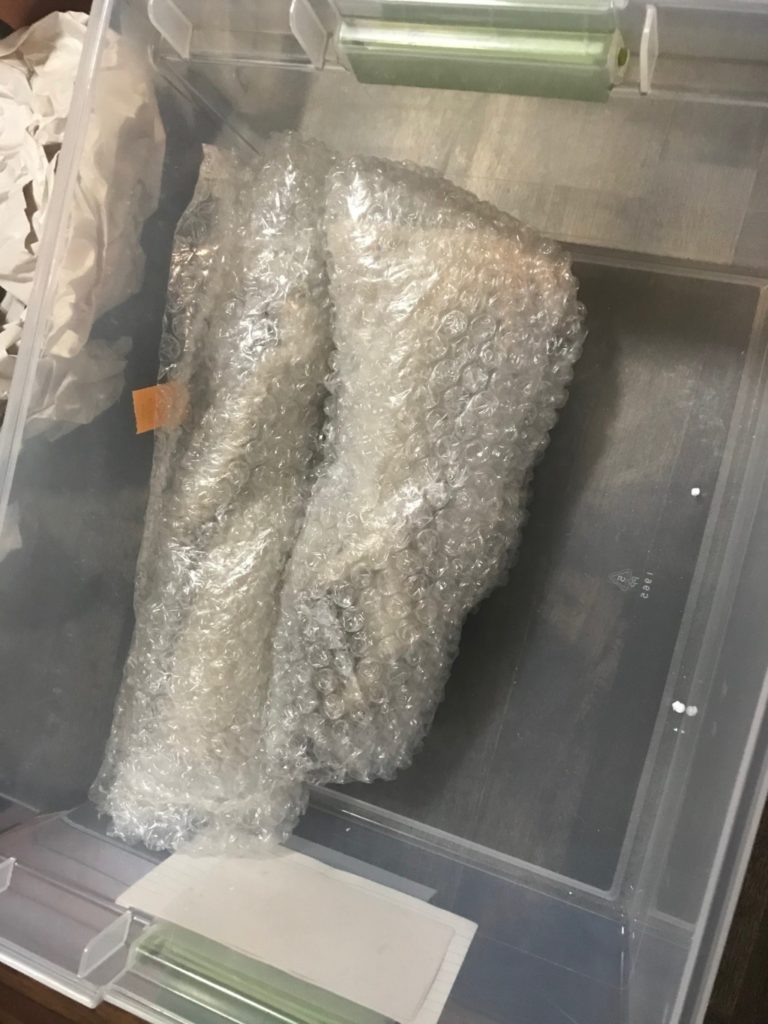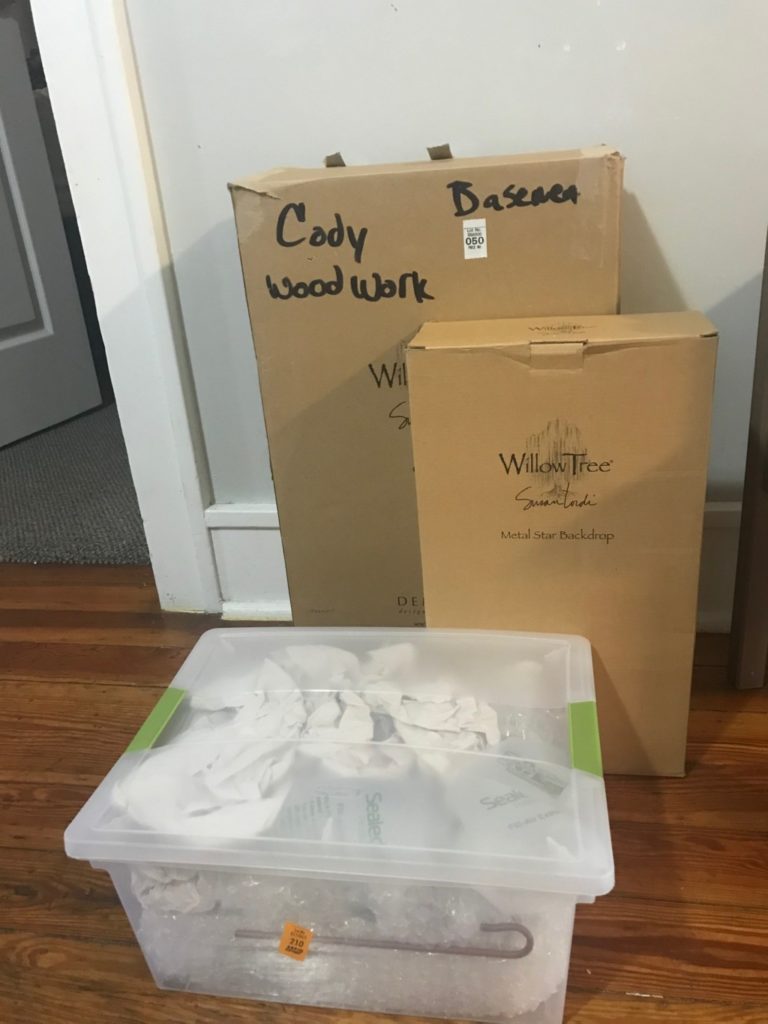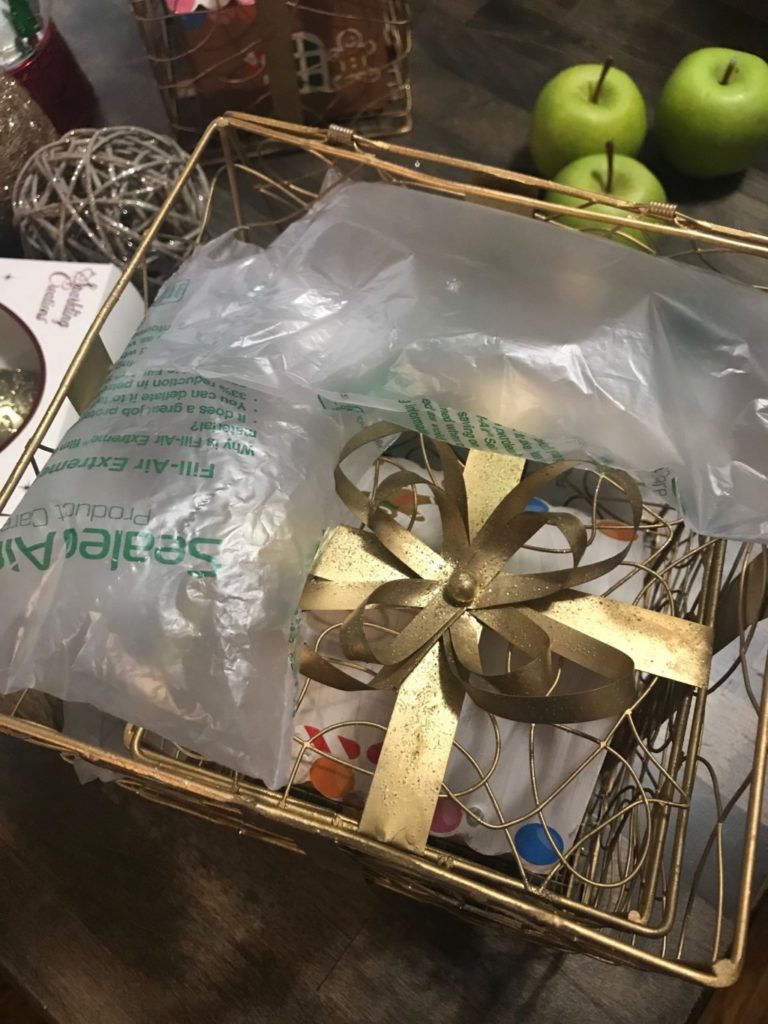 Pack it like you mean it. When you take down your holiday decorations, pack these items as you would want them to be moved. There is nothing more heartbreaking than getting to your next destination, pulling out your ornaments and discovering that they shattered during your summer move. (Incidentally, superglue is very effective at fixing decapitated Willow Tree Wise Men…)
Tip: hold on to some of the shipping materials from your online holiday purchases – use these to pack your items.
Get your records together. This might be your last visit to the dentist, vet, etc. Request a copy of your records. Store this in your "Important Documents" file box (more later).
Purge some more. Set out a "donation" box and as you come across things you no longer need/want – set them in the box. When it fills up, or when you have a free moment, drop it off at your local donation center. No time? Check out Give Back Box for ways to send donations by mail.
Is it stuff you could earn some money with? Consider ordering a "Clean Out Kit" from services like ThredUp or taking your clothing to consignment stores like Kid to Kid or Once Upon a Child.
3 Months Out:
You *might* know where you are moving at this point. Yes non-military folks – imagine that you know you are moving – and you more or less know when —but the where is still not set. (This truly complicates your purging!!) Do we need parkas or bathing suits? Do I need to learn a foreign language? Order passports? Do YOU need to order passports?
Polish that Resume and apply for your License. Once you know where you are moving, and you are a licensed professional, you'll need to apply for your state license. This can be very time consuming and require notarization, better to plan ahead.
Cancel Your Memberships. Make a list of your organizations/memberships (ie. YMCA, Costco, Massage Envy) – when do these expire and/or what is the cancellation policy? You certainly don't want to be paying for services you cannot use – and you definitely don't want to pay a cancellation fee if you can avoid it. For Military Families – if you are moving on official orders, presenting a copy of your orders could get the cancellation fee waived.
2 Months Out:
Schedule Your Move. When will the packers come? When will you vacate the property? Put these dates on your calendar then work backward.
Arrange Childcare. School may be out… the last thing you want is your toddler/pre-schooler following the packer around…
Eat Your Pantry. Yes, you can move it. But do you want to? Time to pull out those iron chef skills.
Give Notice. Most jobs and leases require at least a 30-day notice (read your fine print).
Book a Room. Even if you think you'll be able to roll right into your new place – book a week (or so) at a local hotel. Just make sure you can cancel without penalty (in case you do get lucky and roll right into a place). Military spouses, some instillations are fairly remote and don't have many options. These fill up fast. Better to get your spot secured. Trust me, you do not want to find yourself in the week of your move homeless with no vacancies. TRUST ME.
1 Month Out:
Take inventory. Photograph your furniture and high value items. If they are damaged in any way, photograph the extent of the damage. You may need to submit a claim after the move and this is your evidence. Further, I tend to forget about half my furniture – then I'm suddenly baffled as to where to put that 5th bookcase when the movers are trying to unload it in my new home. Photos can help you map out where you want your stuff to land… while you're sitting in your hotel room for 3 weeks, patiently waiting for your house to become available.
Make a List. At this point you have a lot to do – but it's not quite time to do it yet. Make a list of all the must pack items. Think about what you really need from each room in your house and/or for each person. Think about your timeline. Our last move was overseas – so we spent 1 month living out of a hotel, and then another few weeks in an empty house with rental furniture. What do you need to get by? If you're doing a box it up, drive there, unbox it – this list may be shorter.
Service Your Cars. If you're in for a road trip (which we are), make sure the car is safe and ready. Further – make sure that DVD player is working and consider other car friendly entertainment systems for the kids. We ordered car-seat trays so our littles can color, play with stickers, eat snacks…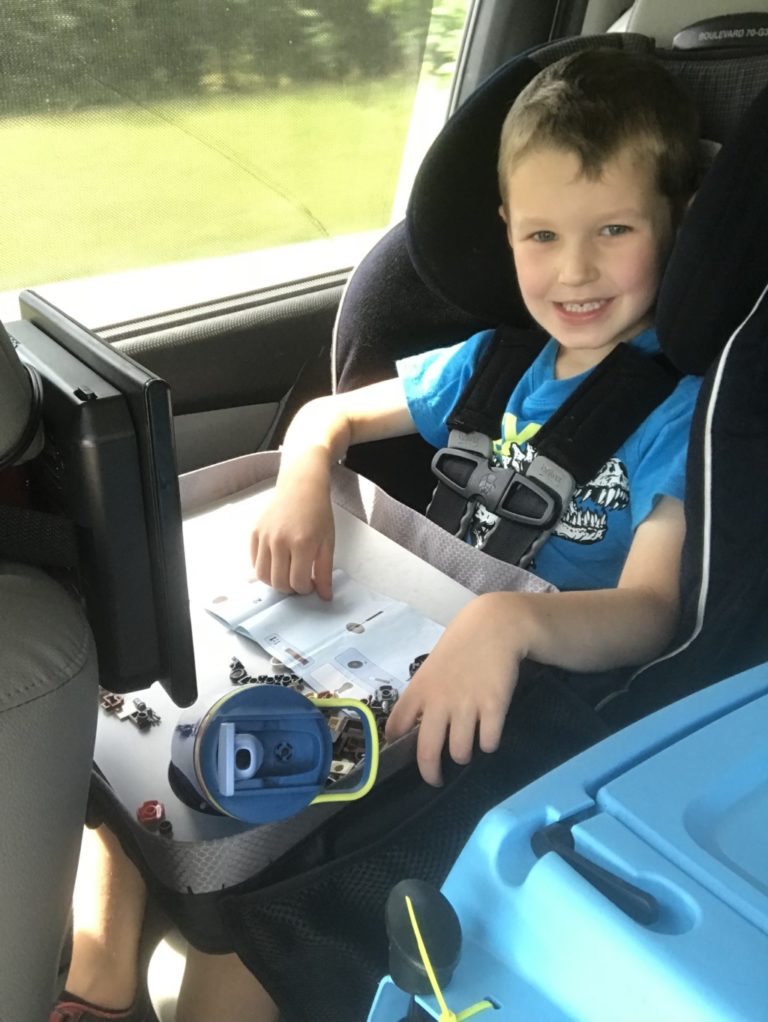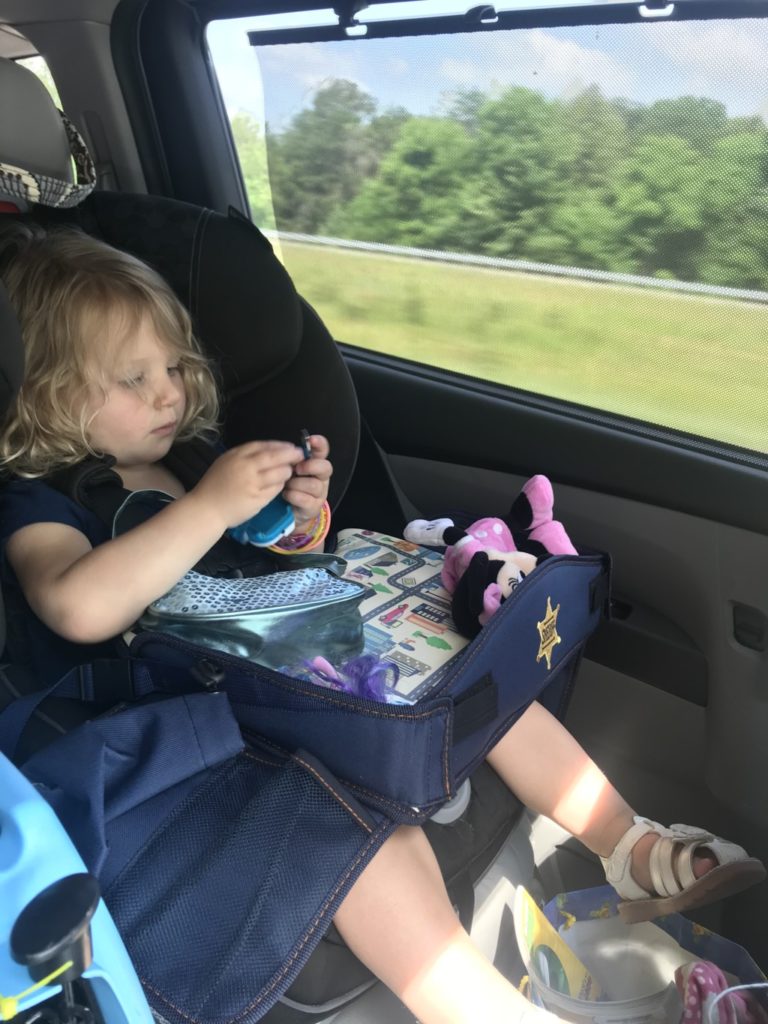 3 Weeks Out:
Cancel your utilities. Contact your cable, gas, electric, water (and any other services you receive) to discontinue service. Be sure to have your forwarding address ready for your final bills.
Forward Your Mail/ Change Your Address. www.usps.com makes this incredibly easy- plus you get coupons!
Look around – what can you do without?
Curtains? Awesome, take them down and get them washed. Fold them nicely and store them in a clear plastic Sterelite or Rubbermade tote.
Last Season's Gear? Wash those winter coats, gloves and hats then stash them away in… you guessed it, clear plastic totes.
2 Weeks Out:
Pack your suitcases. Will this be a door to door move? Or will you be "living light" (out of your car) for a few weeks? Pack up what you will need for each family member.
Army Officer Nina Wolf: Remember what the weather will be like where you are going, a summer move should alleviate this, but cardigans should be in your suitcase, not in the winter shells box. Leave out snack containers, lunch boxes, and activity bags.
Have the kids pick their favorites. Toys that is. Have them set aside what they consider critical for the next few weeks. (This may be another opportunity to purge).
Set aside those things that will be going in the car with you. We always hand carry our Important Documents (marriage license, birth certificates, car titles, immunization records, etc.) and high value items. I recommend a small file box, large accordion folder or 3 ring binder with sheet protectors to keep all these together.
Army Wife Heather Bell: I always have a PCS Binder with multiple tabs and page protectors. It also has a calendar that we backwards plan everything starting from the report date. We do the calendar as soon as we have an RFO, usually sooner if possible. I keep my inventory of electronics/high price items, movers inventory lists, all important docs (BC, Marriage license, orders, POA, etc…), to do lists by dates, important contact info, new housing documents, cancelled contract receipts, school documents, health/shot records, car shipping documents, Passports, flight info and IDP's if overseas.

Navy Wife Irene Theriault: Pack all your important paperwork in gallon size zip lock bags. Scan to an external hard drive before hand. Hand carry home insurance papers, Birth certificates etc. Digital Photograph expensive jewelry, and pack to hand carry. Send copy of will and other important documents to next of kin for safekeeping or an emergency. Prepare an "open first" box for every bedroom. In that box place lamp, bed linens and pillows and one set of towels for each person in that room. The pillows will cushion the lamps and you will have towels for the morning shower.
Week of The Move:
Ziplock, Masking tape and Rubbermaid… Think of all the things in your house that you don't want your movers handling. My unmentionables come to mind. Put them in a ziplock bag! Have extra shampoos, lotions, cosmetics? Put them in a ziplock bag! Then stuff them in a storage container! That junk drawer? Ziplock the contents! This way you're not unwrapping packing-paper wrapped pens, pencils and rulers. Because seriously, they will wrap up everything.
Frequent Mover Debra Wollaber: "My suggestion is a "Last box/First box", a moderate size box that will fit in whatever mode of transportation you are taking from point A to point B. It is the last box you carry out of the old place and the first box brought in the new. In it: Phone, camera, computer, and any other device Chargers and devices themselves, roll of toilet paper and paper towels. Important papers, keys, Purell, bar of soap, telephone book for old and new places, maps, flashlight, nightlight, ibuprofen, acetaminophen, granola bars, and whatever else you think you will need first off. It's amazing how often you pack something you know you'll need right away and then Can. Not. Find. It. This idea has saved my sanity every time I've moved."
Do Laundry. Yup. Everyone's favorite chore. But seriously, wash all your bed linens, mattress pads, comforters, curtains (if you didn't already do that 2 weeks ago… who really needs a bed skirt?). I like to have a "bedding box" for each family member. I was the sheets one last time before we switch to sleeping bags, and close the boxes the morning the movers load the truck. These are easily located once we're in our new house so beds can be ready ASAP.
Plan Your Strategy: Everyone has a system that works for them…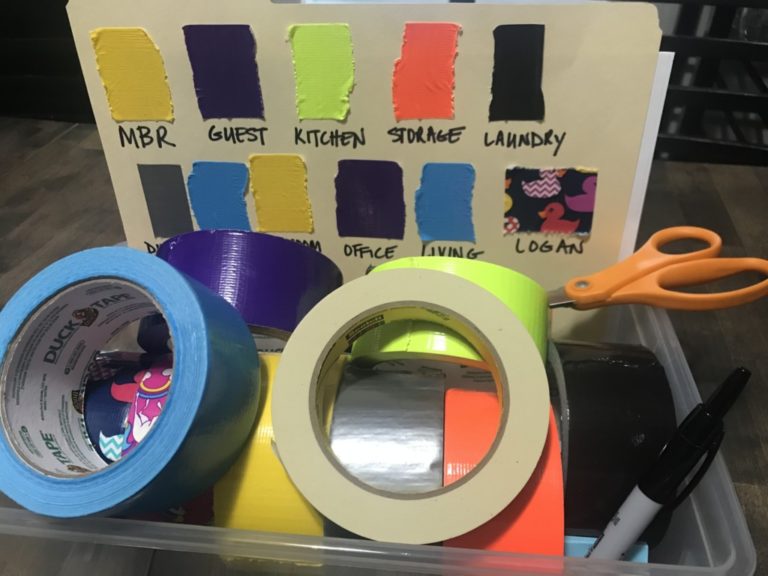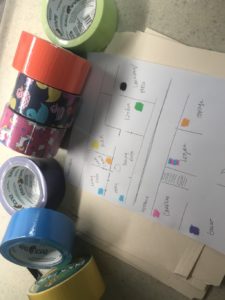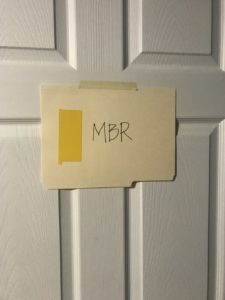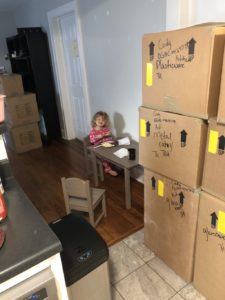 Army Wife Shannon DeNeve: "Color code your boxes. One color packing tape per room. Don't use it to seal boxes, but wrap a 6″ strip around two opposing corners. That way, when boxes are stacked, you see a 3″ bit of colored tape from any side."

Army Wife Stephanie Hixson: "I write down what I want the movers to write on the boxes for each room, and then have signs up for each room in the new house to make unloading easier."
Surprising perk: I had each child select the duck tape for their room, when my son came home from daycare and saw all his packed boxes, he was reassured and excited to see "his ducky tape" marking all his stuff.
Day Before Packout:
Move all the items you do NOT want packed up into a small closet or room (ie. the bathroom.) These would be the items on your packing list (suitcases, cat litter box, wine key) and anything that needs to stay with your current house: garage door opener, appliance manuals, etc.
Pick up snacks. I like to keep waters, Gatorade and munchies like chips or granola bars readily available and visible. These folks are wrapping up all my worldly goods… I want them to like me.
US Air Force Service Member Brian Johnson: "Those guys eat pizza almost every day they move someone, so finding a special or unique lunch is always well appreciated. That and having lots of cool drinks for the movers."
During the Pack Out: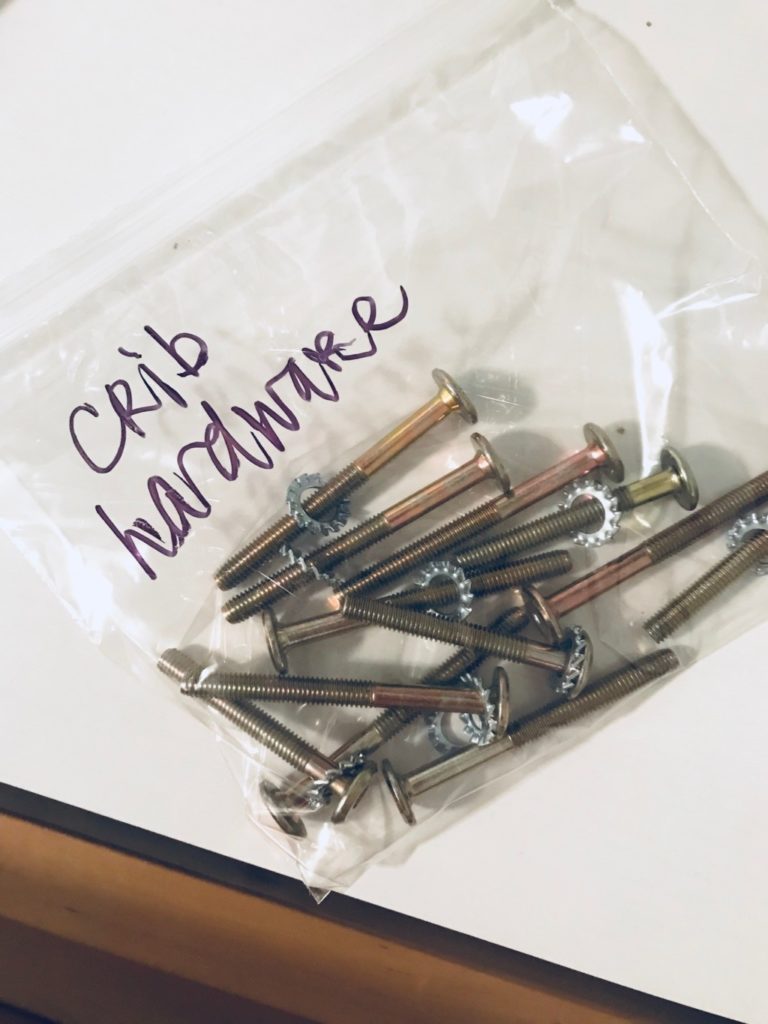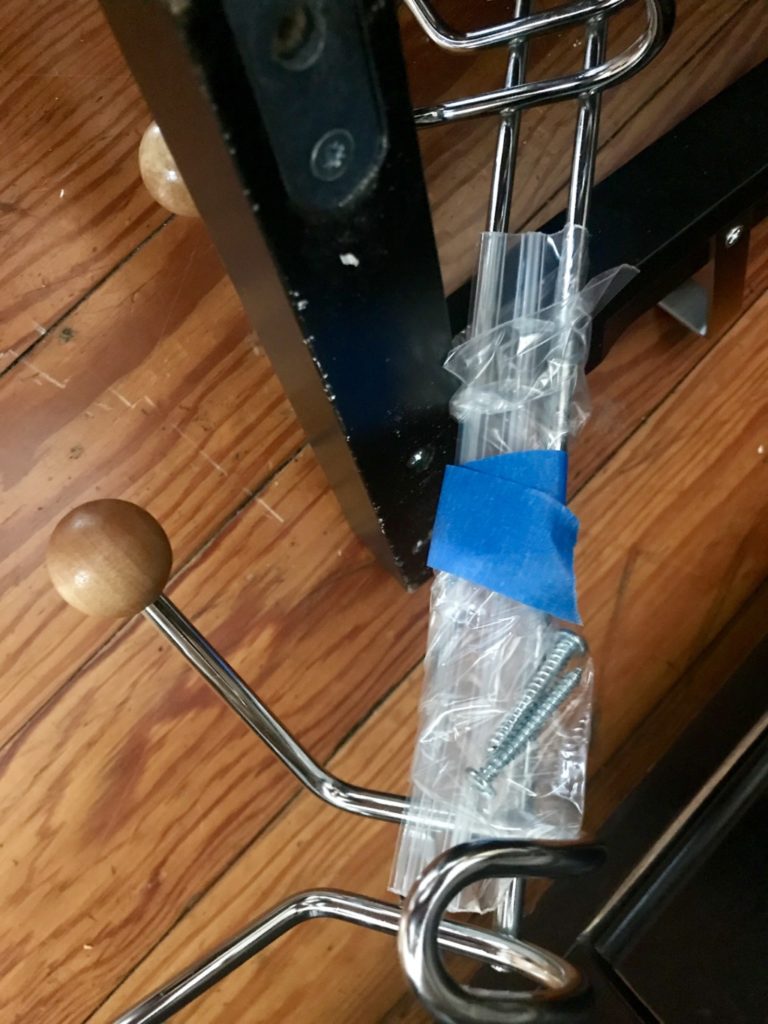 Bag up your hardware. As your movers take apart pieces of furniture, place the hardware in a ziplock bag and label it with a sharpie. Then secure the bag to a piece of the disassembled furniture with masking tape – or put it in the parts box.
Army Wife Beth Dixon: Everything smaller than your fist in a ziplock.
I keep my own parts box and carry it. I have a permanent marker, ziplocks, packing tape and blue painters tape, scissors and a screw driver in the box and as I move around the house I can take batteries out and furniture apart and store them in sandwich bags in there along with light bulbs, etc. Painters tape is good for labeling things and tying up cords. We also use it to label the walls with where we want big pieces of furniture placed.
There seem to be two schools of thought on what to do while the packers are, well, packing.
Army Wife Linda Shoop and her husband tell me they were advised early in their military career to grab a newspaper, a cup of coffee, and a lawn chair – and to go sit outside and let the packers do their thing. Her philosophy, "relax, it's just stuff".
US Air Force Service member Brian Johnson: As they are packing or unpacking I usually have one of us in the house helping guide them and noticing where things go/marking boxes. The other one keeps an eye on how careful they are being with stuff as they load it in the truck. Having a friend or two over to help with this really helps.

Army Wife Linda Shoop: Lock all valuables in the car so they don't 'accidentally' get packed and that box disappears.

Navy Wife Linda Stanke: Make sure all box # make the manifest list!! Also have the same # of friends/ family be present as you have packers!!! Sometimes you do not know how many they will send to pack. Watch as they unpack for damaged goods… they left a demolished expensive bike up against a tree in the front yard and said nothing!!
During the Entire Transition:
Do what you can to keep your sanity. Moving is hard, no matter how many times you've done it. It's okay to be sad, stressed, or cry at random intervals. At least that's what I keep telling myself.
Make time to enjoy your friends and family. The night before out pack out began we gathered with all our friends for "Codypalooza". It was fantastic, and good company and laughter are far more important than any move preparations.
Army Officer Nina Wolf: Remember, your family is on leave. This is a breather. Get excited!
Remember that as hard as this is for you, it may be even harder on your children. Talk to them, answer their questions – and try to answer the questions they aren't quite asking.
Go with the flow. I started this post several months ago when I started my preparations. I did everything I could to facilitate an easy transition- but this move has been an absolute disaster (case in point, my moving truck DID NOT SHOW UP TO REMOVE MY STUFF).
Don't be afraid to ask for help. I'm almost embarrassed at some of the phone calls I've had to make these past few weeks. It's hard to be vulnerable and ask people for very significant favors — but how do you react when someone asks for help? It takes a village, and my village has certainly been there to support me – by patching holes in my walls, FACILITATING MY MOVE, or giving my family a place to stay. Despite all this stress, my heart is full, and I'll be happy to help whomever else might need assistance in their time.