Among the many benefits of children (legos everywhere, sloppy kisses, and tender, "I wuv you"s) is the ever increasing opportunity to bake. I'd never considered myself much of a baker. I had one cake recipe in my repertoire. (It is killer!) So when my then nearly 5-year-old asked me to make him a strawberry cake for his birthday, I said "challenge accepted!" (And immediately went to Pinterest)…
The trouble with baking is that I see recipes as more of a guideline (and that can get you into trouble real fast). But a few tweaks to Paula Deen's Strawberry Cream Cheese Frosting (more strawberry please!) led me to this delicious confection. Swirled onto a dark chocolate cupcake, the finished product tastes like a chocolate dipped strawberry. (Um, yes please!) Dolloped onto this perfectly moist vanilla goodness? It's pretty much perfection in a pastel cup.
The more baking I do, the more I discover that as long as you have a few amazing recipes, a few handy tools, and some pretty sprinkles — cupcakes are pretty darn easy! Can you think of a sweeter way to say "I love you"?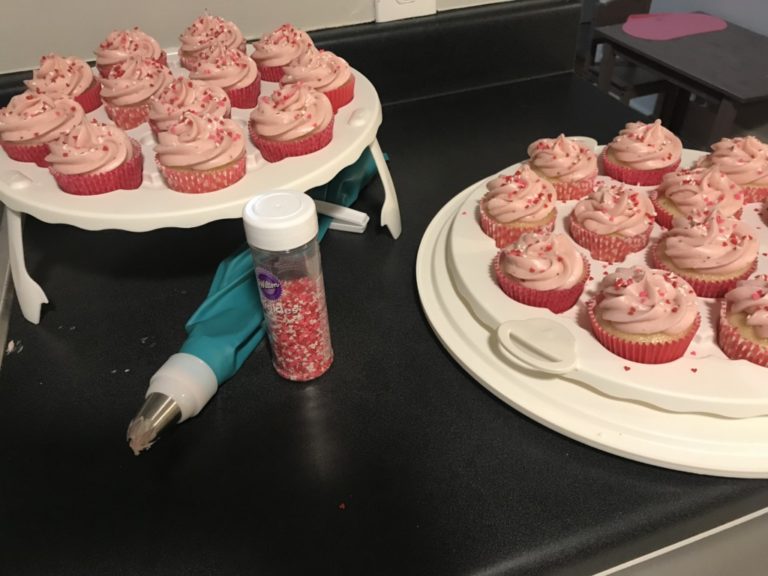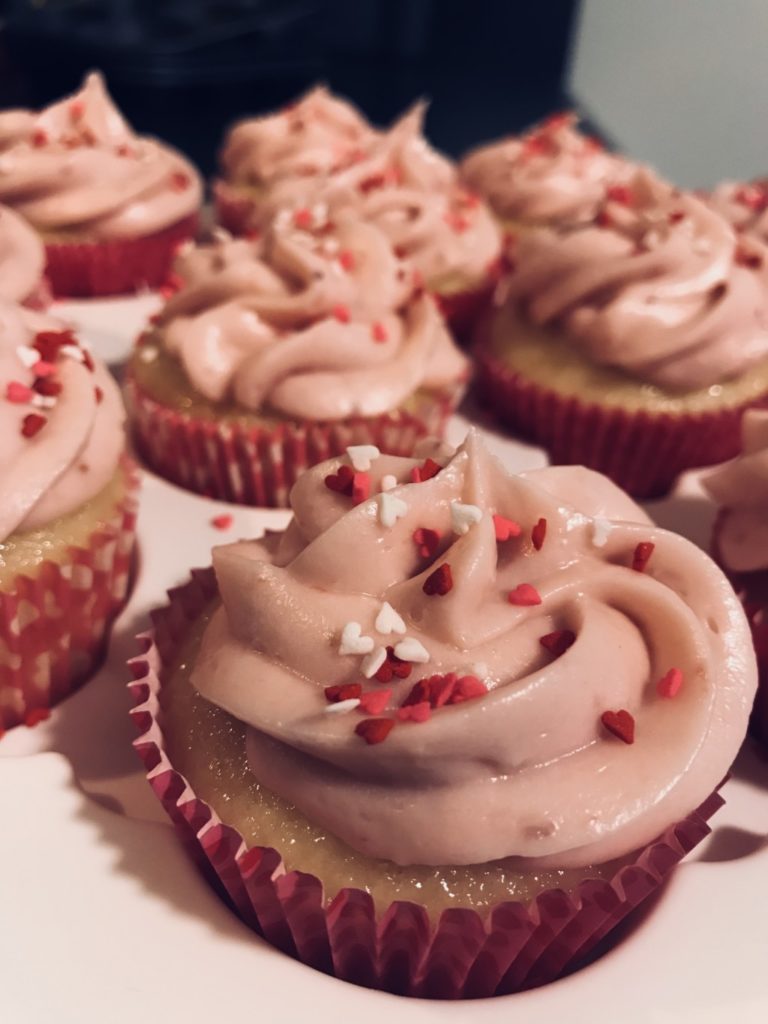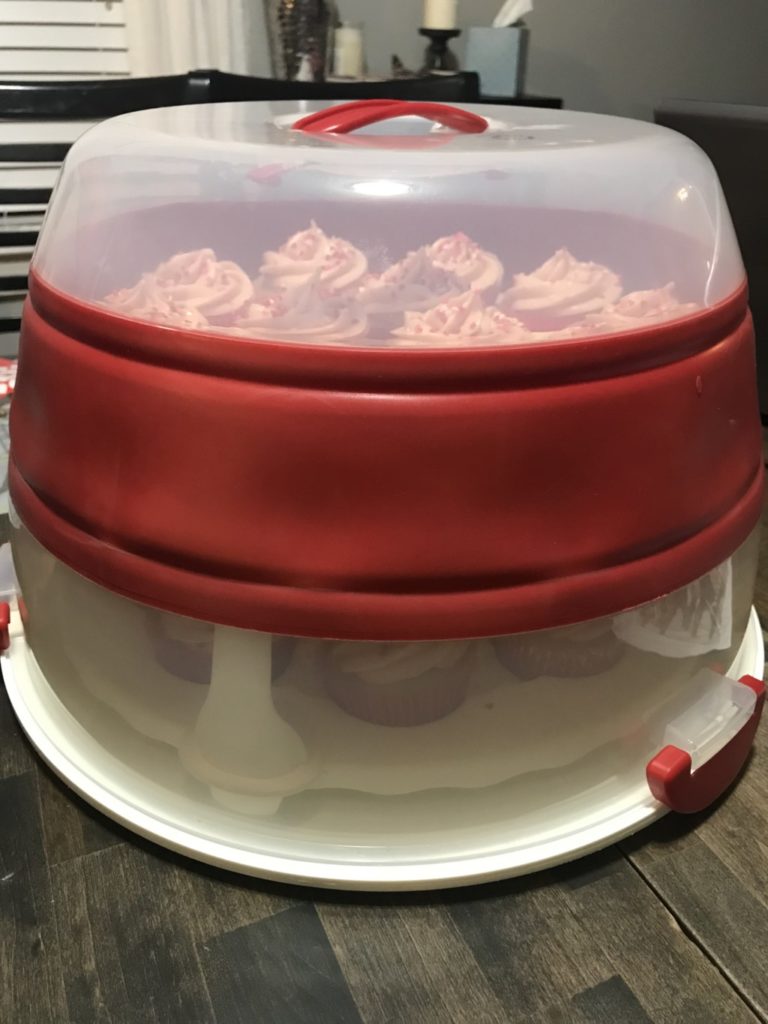 [yumprint-recipe id='2′][yumprint-recipe id='3′]
Enjoy!