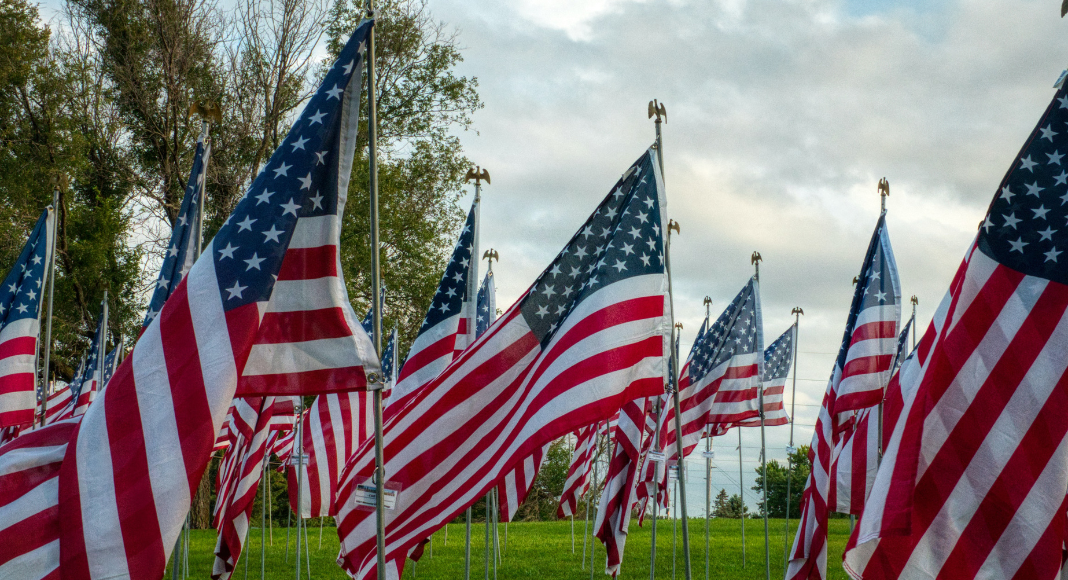 Andrew Jackson's Hermitage together with The Exchange Club of Donelson-Hermitage are hosting the 8th annual Filed of Honor with a prestigious display of 1,000 American flags across "Victory Field" at the Hermitage. This display is free and open to the public until its closing ceremony on Saturday, November 12th. The Field of Honor experience is a great way to observe Veteran's Day (November 11th) as visitors are invited to walk among the flags that have been placed to show honor and respect towards America's military veterans, past and present.
Creating an awe-inspiring panorama, United States flags will fly in a solemn formation at Andrew Jackson's Hermitage during November of 2023. This stirring display flags will bring the community together in a patriotic tribute to honor our heroes.  Each U.S. flag represents an individual and tells a story. Flags can be purchased for sponsorship on-site for $35 each and the proceeds will be going toward local programs and organizations designed to support veterans, families and other parts of our community. After the closing ceremony, sponsors may keep their purchased flags.
This Veterans Day, it's important that we remember those who have given and will continue to give so much of themselves through service to our country. Thank you to the women and men whose fortitude and perseverance have awarded us a great nation we get to call home.
To learn more about The Field of Honor and for hours and directions visit healingfield.org.
Charities Benefiting from Field of Honor Proceeds: