December is kicking off with Christmas parades! It is a fun time to gather the family and watch the floats, bands and local organizations celebrate the upcoming holiday season. Many parades have fun themes, and of course Santa! Check out the list below.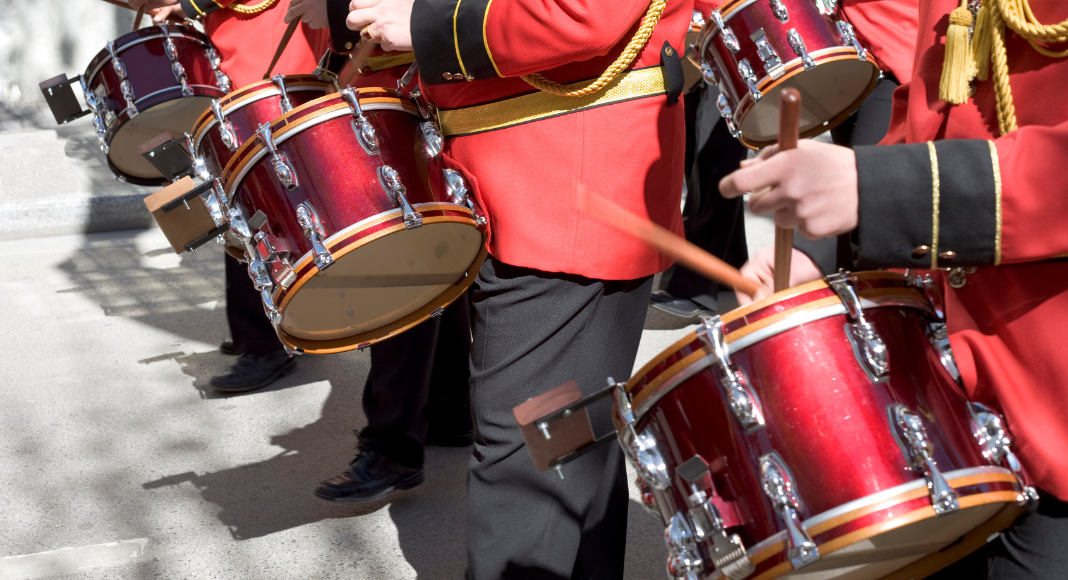 Franklin Kiwanis Christmas Parade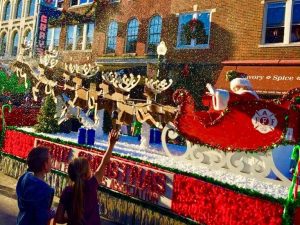 Saturday, December 3, 2-5PM
The Franklin Kiwanis Club, partnering with the WCS Fine Arts Programs, presents a day of holiday fun to welcome Santa Claus to Franklin
---
City of Goodlettsville Christmas Parade
Saturday, December 3, 4PM
The Annual Goodlettsville Christmas Parade will take place on Saturday, December 3, 2022 at 4:00pm. The theme for this year's parade is Classic Christmas Movies
---
City of Clarksville Christmas Parade
Saturday, December 3, 5-7PM
Downtown Clarksville, the theme is Christmas Movies!
---
Hendersonville Christmas Boat Parade 
Saturday December 3, 5:30-8:30PM
The Hendersonville "Deck the Hulls" Christmas Boat Parade brings a ton of family fun and excitement to your holiday season! This holiday spectacular is great for all ages and attracts thousands of spectators seeking to enjoy the beautiful boat showcase. This event is organized by HolidayFest with cooperation from the Hendersonville Parks Department.
---
Columbia Main Street Christmas Parade & Tree Lighting
Saturday, December 3, 6-8PM
The City of Columbia, in partnership with the Columbia Main Street Corporation, invites you to attend the annual Columbia Main Street Parade and Tree Lighting! This night time parade kicks off at 6:00 PM beginning at the Trotwood/W. 7th Street split and marches eastward into downtown and around the Courthouse Square, lasting approximately 1 1/2 hours. Stay with us as we transition from the parade to the tree lighting with about 20 minutes of live entertainment to allow time for parade participants to return to the Square for the tree lighting.
---
Saturday, December 3, 5PM
The parade begins at City Hall and ends at Veterans Memorial Park, where the tree lighting ceremony and fireworks show will take place. This year's theme is "Fire Up the Holidays". The grand marshal is Rutherford County Public Safety Director Chris Clark. Following the parade there will be Christmas carols, snacks, and pictures with Santa.
---
Saturday, December 3, 3PM
The parade will proceed down Main Street and end at Highway 70 and East Main St
---
Saturday, December 3rd
The first Saturday in December means the ever-popular Christmas Pet Parade going right down Main Street! It's a sight to see all those happy pets and their owners strutting on Main Street in their festive holiday attire!
---
City of Lebanon Christmas Parade
Sunday, December 4, 2PM
Theme: Home for the Holidays
---
Sunday, December 4, 2PM
Spectators will gather along the parade route to watch floats, bands, classic cars, dancers, and Santa & Mrs. Claus, as they travel northbound on Lowry Street toward Sam Ridley Parkway.
*The Christmas Parade Food Drive is an important tradition in the Town of Smyrna.  We believe in neighbor helping neighbor, and we believe that no family in our community should experience food insecurity.  Please help us shatter our previous record of 82,384 items collected to benefit Nourish Food Bank.  Town personnel will collect food along the parade route
---
Leiper's Fork Christmas Parade
Saturday, December 10, 2PM
Enjoy a good ole fashioned country Christmas parade in the heart of Leiper's Fork. Hailed as "almost famous", see cows, goats, pigs, antique tractors, floats and more in this wacky but wonderful event! Please arrive early as there is only ONE road thru the village and it will be closed at 1:50pm.
---
Saturday, December 10, 5-6:30PM
Get out your tinsel, your leg warmers, the Aqua Net, and all the neon you can find for the Spring Hill Christmas Parade 2022: Electric Boogaloo. That's right, this year's theme is the 1980s! Will there be breakdancing in the streets? We sure hope so!
---
Gallatin Christmas Parade presented by The Goddard School
Saturday, December 10, 12-2PM
This year's theme is the 12 Days of Christmas.
Come enjoy this great Gallatin Tradition with your entire family! The parade will end with Santa Claus kicking off the holiday season!
---
City of Mt. Juliet Christmas Parade
Saturday, December 10th, 11AM
New Parade Route: Mt. Juliet League off of Lebanon Rd. to East Division Street off of N. Mt. Juliet Rd.
---
City of Eagleville Christmas Parade
Saturday, December 10th, 5-6PM
---
Sunday, December 11, 2PM
Theme: Christmas Through the Years
Be sure to check out all our holiday guides this season!