I can't believe we are on the cusp of summertime! But the summer heat brings lots of fun outdoor activities and festivals for you and your family to enjoy. There is not a shortage of festivals in the Middle Tennessee area, and we hope you will find one (or all!) to plan to attend.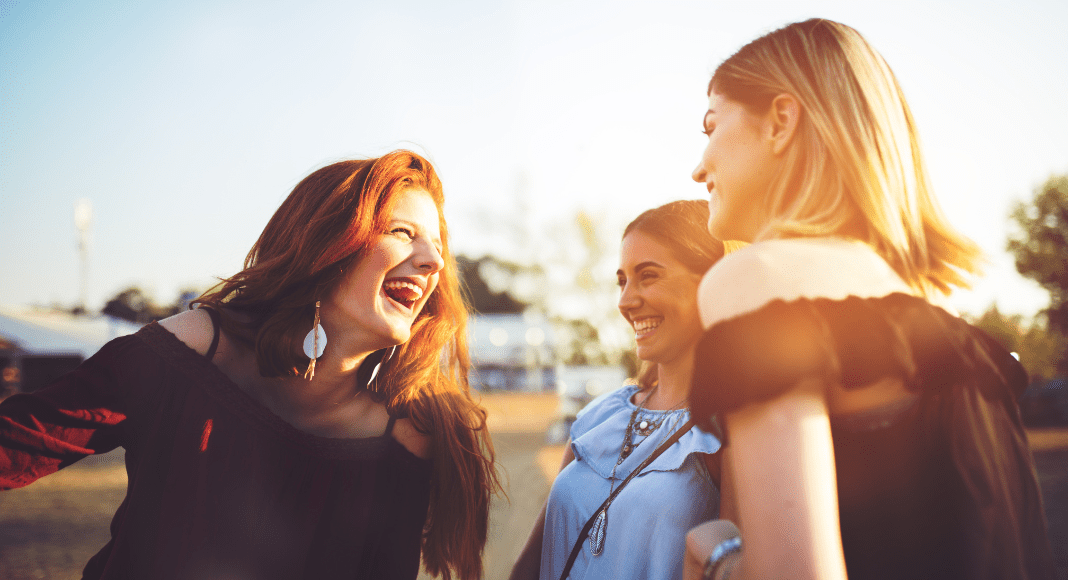 Summer Festivals in Middle Tennessee and Nashville
May
Tennessee Renaissance Festival
When: The festival is open on May 6th, 7th, 13th, 14th, 20th, 21st, 27th, 28th, 29th.
The hours of operation are 10 a.m. – 6 p.m.
Where: 2135 New Castle Road, Arrington
Cost: ONLINE Single-Day Admission Adult, $25, Single-Day Child (6-12) $10
*Cost is higher on-site, military discounts available
Travel back to 16th Century England where the Village of Covington Glen comes alive with the bustle of a Renaissance Marketplace. Artisans from all over the country display their wares from silks to swords; from gems to jewels. Flavors, aromas and tastes of specialty foods and drinks greet the festival-goer. Hear Renaissance musicians and merrymakers voices echo through the trees. Welcome all to the Tennessee Renaissance Festival!
---
52nd Annual Spring Tennessee Craft Fair
When: May 5-7, 10A-4P
Where: Centennial Park, 2500 West End Avenue, Nashville
Cost: FREE Entry
Join the Nashville tradition of celebrating and supporting American handmade craft at this premier event on the lawn in Centennial Park. Shop one-of-a-kind, finely crafted artwork directly from the juried, award-winning artists. While shopping, you'll meet the artists, learn what inspires them and how they take raw materials like clay, wood, metal and glass and transform them into fine craft. In addition to the array of high quality craft, visitors enjoy fun hands-on activities in our Kids' Tent, food from area vendors and demonstrations from artisans aimed to educate as they create pieces in front of your eyes.
---
Sevier Park Fest
When: May 6, 10A-6P
Where: Sevier Park, 3021 Lealand Lane, Nashville
Cost: $10 ages 18 and up, 17 and under free with adult entry
The event features two stages with live music, over 60 local artisan/crafters, food trucks, a Criterium Bike Race, a relaxing hammock grove, Hot Wing Eating Contest plus an extensive Kids and Family Area. The event benefits the Friends of Sevier Park.
Tickets on sale now! Get yours here.
---
2023 Old Timer's Day Festival
When: May 6
Where: Historic Downtown Dickson
Cost: FREE entry
Old Timers Day was established to honor "Old Timers" within the community. The festival remains to be one of the few "old time" festivals not only in Tennessee, but throughout the entire Southeast region. Enjoy a series of musical events, kids' corner and so much more!  The parade will be filled with floats, horse drawn wagons, and much more for your enjoyment. The day will be filled for your family's complete enjoyment.
---
82nd Annual Middle Tennessee Strawberry Festival
When: May 13, 7A-4P
Where: Downtown Portland, 106 Main Street
Cost: FREE entry
Each year this festival brings 40,000+ people together to celebrate the importance of the strawberry industry to Portland's heritage. This heritage dates back to the 1900's! You can find vendors, food, music, games, and of course STRAWBERRIES at this awesome event.
---
9th Annual Boro BBQ Festival
When: May 13
Where: The Oaklands Mansion, 900 N Maney Ave, Murfreesboro
Cost: FREE entry
Smell that smoke, eat some competition-style BBQ, play in the family zone, and watch some of the top cookers in Middle Tennessee compete in the KCBS-sanctioned Dr. George Smith BBQ Brawl. This event annually attracts several thousand visitors to a day of family fun and adventure. Come on down, experience the aroma, and enjoy eating some of the finest BBQ east of the Mississippi River and west of the Great Smoky Mountains.
---
Wartrace Strawberry Festival
When: May 13th, 2023 – 9:00A-5:00P
Where: Main Street, Historic Square in Downtown Wartrace
Cost: FREE
Set in Historic Downtown Wartrace, there will be a variety of vendors selling their arts & crafts, baked goods, decor, boutique clothing, pottery, canned goods, handmade items, direct sales products and each booth will have something strawberry-themed. There will be a Kids' Zone, food trucks, frozen treats, and fresh strawberries for sale by local farmers from the surrounding areas (while they last). Performers to be announced. This event will be outdoors on the square in Downtown Wartrace just 30 minutes south of Murfreesboro.  Family-friendly and pets welcome on leashes.
---
Middle TN Cornbread Festival
When: May 20, 9A-4P
Where: Downtown Smithville- 1 S Public Square
Cost: FREE entry
Join us on May 20th in beautiful Downtown Smithville to shop with over 100 local arts & crafts, boutiques, food trucks, bring the kids to enjoy the kids zone, and of course there will be TONS of Cornbread options to choose from with our wide variety of Food Trucks.
---
June
Eat the Street 2023
When: June 2, 5-10P
Where: Bicentennial Park, 400 5th Ave N, Franklin
Cost: FREE but donations encouraged

Come enjoy Franklin's Food Truck Festival! Featuring the finest food trucks in the area. All proceeds benefit the 21st District Recovery Court. Admission is free and open to the public, though donations are appreciated and will be accepted at the Recovery Court's two welcome tables.
---
Simply Smyrna Celebration
When: June 3, 5-9:30P
Where: Depot District, 101 Front Street, Smyrna
Cost:  FREE entry

The Simply Smyrna Celebration is an annual event, powered by Carpe Artista, that celebrates diversity through the arts via music, visual arts, theater, and culinary cuisine.  The event is held in the historic Depot District, which is Smyrna's center for arts and culture, and engages businesses in the Rutherford County area. This will be a family friendly event with. multiple live music stages, artists and vendors, food trucks and more!
---
50th CMA Music Fest
When: June 8-11
Where: Downtown Nashville
Cost: There are FREE events, but some ticketed as well
CMA Music Festival is a four-day music festival centered on country music, and this year is the 50th celebration. There will be concerts all day, every day, at various locations. The schedules can be found on the CMA Fest site, or download the app for maps and times. All outdoor daytime stages are FREE and open to the public! Fan Fair X is also a fun time- located inside Music City Center on Level 3, Fan Fair X is where you truly live the Ultimate Country Music Fan Experience – all in the relief of air conditioning! Discover everything from indoor stages with acoustic performances and interviews, games, shopping, comfortable seating and so much more.
---
SunDrop Fest
When: June 10, 2-10P
Where:  Historic Downtown Pulaski, 110 N 2nd St, Pulaski
Cost: FREE
Historic Downtown Pulaski's SunDrop Festival is a free community festival, highlighting the unique qualities of Historic Downtown Pulaski to visitors and residents in order to promote our community as an excellent place for families and businesses. Our SunDrop Fest will provide a variety of activities for all ages by exploring the local and regional music and arts, history, culture and natural surroundings of Pulaski in an entertaining and educational atmosphere. We will celebrate our history and dairy month with the nostalgic milk drop and a SunDrop cake contest. From the kids corner to the mechanical bull to live entertainment to the 50+ craft and food vendors, there is something for everyone!
---
Great Tennessee Air Show
When: June 10-11
Where: Smyrna Airport, Fitzhugh Blvd, Smyrna
Cost: $35-$59
Join us for the 2023 Great Tennessee Air Show Presented by Nissan featuring the U.S. Navy Blue Angels. This is a one-of-a kind air show and family friendly event!
---
RC Cola- MoonPie Festival
When: June 17, 7A-5P
Where: Historic Downtown Bell Buckle
Cost: FREE entry
This wacky, fun for the whole family event celebrates the South's original fast food – an ice cold RC Cola and a fresh MoonPie.  Smiling visitors from all over the world (we can prove it cause there's a "who travelled the furtherest contest!) stream into the downtown area where they find plenty of music, cloggers, weird but fun contests, MoonPie games, and a colorful parade just to name a few of the many things that occur throughout the day.
---
Juneteenth615
When: June 19, 5-10:30P
Where: Fort Negley Park, 1100 Fort Negley Boulevard, Nashville
Cost: FREE

Juneteenth615 is Nashville's celebration the emancipation of enslaved people in the United States. The holiday was first celebrated in Texas on June 19, 1865. Juneteenth615, in conjunction with the African American Cultural Alliance, will host Taste of Freedom, where Nashville's coolest food trucks band together in the name Freedom. We will hold a Proclamation Ceremony at historic Fort Negley Park, that will include a family/community gathering with libations, performance art and history. It will be a time for reflection and rejoicing. Music, Food Trucks, Fireworks, African Drummers, Live Performances, Proclamation Ceremony, appearance from the Mayor John Cooper and just overall fun for the whole family!
---
July
Music City Hot Chicken Festival 
When: July 4, 11A-3P
Where: East Park, 700 Woodland Street, Nashville
Cost: FREE
The annual Music City Hot Chicken Festival brings together the local community and visitors to celebrate the uniquely Nashville dish, Hot Chicken. The FREE event is held in East Park on July 4th each year. It all kicks off at 11 a.m. with the Fire Truck Parade. Visitors can enjoy Hot Chicken from Nashville's best Hot Chicken establishments, cold beer from Yazoo, and other delicious edibles from local vendors.  Live music from local bands keeps the "Nashville" vibe going all day long. All proceeds from the festival benefit the Friends of Shelby Park and Bottoms.
---
Jefferson Street Jazz & Blues Festival
When: July 22, doors open at 4P
Where: Fisk University, 1000 17th Ave N, Nashville
Founded in 1994, the Jefferson St. Jazz & Blues Festival is at the heart and soul of the African American community in Nashville. We're elated to honor our new tradition of hosting the festival at Fisk University's world-famous campus. Join us for a day of music, arts and food featuring local and national jazz and blues artists and food and retail vendors from the North Nashville community. Doors open at 4pm and performances begin at 5pm. 

---
August
Williamson County Fair 
When: August 4-12
Where: Williamson County Agricultural EXPO Park, 4215 Long Lane, Franklin
Cost: Adults – $14; Children 6-12 – $7; Children 5 & Under – FREE
Who doesn't love a fair!? Funnel cakes, livestock shows, thrilling rides and endless educational exhibits — the Williamson County Fair promises all this and more as it returns to the AgExpo Park for '9 Days of Fun'.
---
Sumner Fest
When: August 5, 4-9P
Where: Sanders Ferry Park, 513 Sanders Ferry Rd. Hendersonville
Cost: FREE entry, kid zone pass starts at $5
Sumner Fest at The City by the Lake is Sumner County's premier hot air balloon festival. Nestled on the shoreline of Old Hickory Lake, Sanders Ferry Park is the idyllic backdrop for a celebration filled with food, fun, and non-stop entertainment. Hot air balloons will color the sky and provide breath-taking aerial views of the surroundings. Our entertainment stage will echo sounds across the lake and our lively Kid Zone will keep your little ones joy-filled until the sun goes down. And with dozens of merchant vendors showcasing their stuff and food vendors galore tempting your taste buds, we're sure you'll find something you've been craving. Friendly, leashed pets are allowed. You are responsible for cleaning up after your pets. Lawn chairs, blankets, unopened or reusable water bottles, umbrellas are allowed. All bags, backpacks, and coolers are subject to search. 
Offsite Parking – FREE Trolley Pick-Up & Drop Off at Hendersonville High School Parking at Sanders Ferry Park- $5.00 to benefit a local non-profit
---
Tomato Art Festival
When:  August 11-12
Where: Five Points, East Nashville
Cost: FREE entry
Tomato Art Fest has been uniting fruits and vegetables since 2004. The annual festival attracts people from all over with fun-themed art, local music, delicious food, costumes, wacky contests, shopping, kids activities, & more. The 2-day festival and concert are free to attend, welcoming to all, and costumes are encouraged. Additionally, there are a few official ticketed festival events that are optional.
---
Tennessee State Fair
When: August 17-26
Where: James E. Ward Agricultural – 945 E. Baddour Pkwy, Lebanon
Cost: Adults – $12.00 – (Beat the ticket lines! Purchase online and scan your ticket right at the entrance); Children 6-12 – $6.00; 5 & Under – FREE
The Wilson County Fair-Tennessee State Fair is a nationally recognized fair and continues to excel year after year as the largest fair in the state of Tennessee. With a focus on families, the Wilson County Fair-Tennessee State Fair always provides a safe, enjoyable environment to gather with friends and family. In addition to the rides, fair events include livestock activities, dog and cat shows, cooking competitions, horticultural exhibits, photo competitions, musical entertainment, and much more.
Be sure to check out these free and low-cost ideas for family summer fun!