Is there anything better than combining southern charm with caffeinated goodness? Not really.
If you find yourself south of Nashville into the cities of Spring Hill and Columbia, I have just the spots for you to recharge. Each having its own story and flavor, but all being worth the pit stop and adventure. 
Spring Hill & Columbia's Best Coffee Shops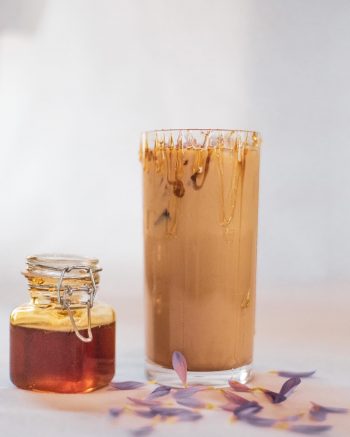 Located in the beautiful grounds of Homestead Manor in Thompson's Station, this coffee shop has an abundance of natural light and seating space for work or pleasure. Floor to ceiling windows make this the ideal place to relax and take in the day. 1819's mission is to "accomplish  double-digit decreases in depression, anxiety, and suicide rates annually by intentionally creating a space for community and friendships because everyone deserves a community to do life with". If that's not enough to convince you this is a place worth visiting, maybe the extraordinary menu and fresh baked pastries will be. My absolute favorite is the Nutella Pastry, and there's more gluten free options here than anywhere else. Their Signature Blackberry Latte is delicious- as is every drink on their menu. If you need a quiet space to work or read, you can grab your drink and head into the manor house- it boasts several different rooms and areas ranging from chairs, tables to couches to lounge in. 
---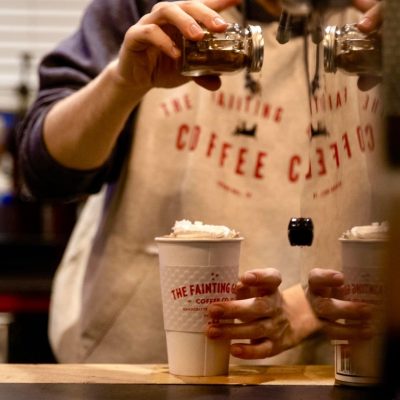 In the heart of downtown Spring Hill, The Fainting Goat is a lively stop with plenty of outdoor and indoor seating available. Outside, you will find tables as well as multiple porch swings with arms big enough to hold your drink. There are seasonal banners put up on the side of the building, so if you're looking for an Instagram shot this is your place to go. "Surrounded by century old walls and unique décor", each month and season brings new feature items, so be sure to try them all before they are gone. Two signature classics are the Chupacabra Latte and the Queen Caramel Latte. The queen caramel is made in house, along with several other syrups. During the summer you can also try a goat classic- the Coconut Caramel Latte both hot or cold, and in FroGoat form (blended). Not to mention, there are several pastries and even edible cookie dough available to much on.
---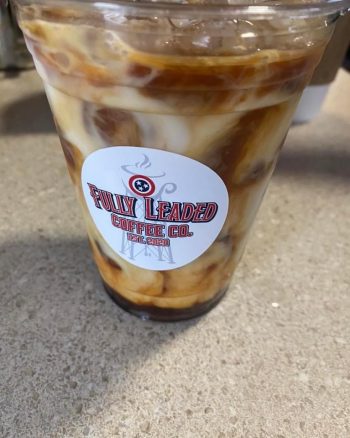 This family-owned specialty coffee shop started as a small pop up coffee shop on wheels in the old Burger King parking lot in Spring Hill, but is now a brick and mortar location on Port Royal. Not only do they have delicious coffee options like their signature lattes and mochas (meaning chocolate milk is used as a base vs. regular milk), they also offer white coffee and "energy drinks" that have a Red Bull base and can be blended with cream or served over ice. They have monthly drink specials that will leave you wanting more- like their May Specials: Lavender Latte with White Coffee, Raspberry, Vanilla and White Chocolate Latte, and a Cotton Candy Red Bull, Blue Curacao, Banana and Strawberry energy drink. My personal favorite is the Fully Leaded Special (White Chocolate and Caramel with a Chocolate Milk base) made with White Coffee. The shop is very kid friendly, and has a chalk wall and toys in the seating area. 
---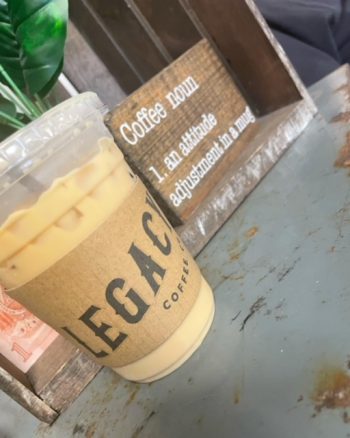 Drive a bit further down highway 31 and you will end up at Legacy Coffee Co. This family-owned artisan coffee roastery specializes in air roasted coffee & gourmet espresso drinks. And gourmet is putting it lightly. With menu items like the Hillbilly Hipster (cinnamon honey, bourbon caramel latte), Whisky Barrel Latte (charred American oak infused vanilla syrup and buttery caramel drizzle), and the The Hot Momma (black and white mocha with a touch of bourbon caramel, fiery kick of cayenne, cinnamon, and a dash of Himalayan pink salt), it's easy to find yourself looking for excuses to come back to try them all. There is seating inside, both in the form of chairs, tables, and comfy loungers. Better yet- there is a drive- through for when you need to keep it moving but don't want to sacrifice the flavor.
---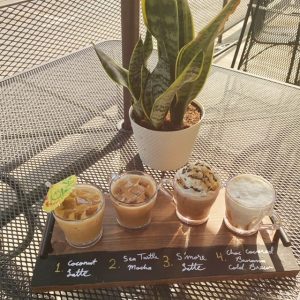 They call themselves a movement- centering themselves around community and their Christian beliefs. I think if you try one of their coffee flights, you might just agree. I found The Overflowing Cup when I was looking for a place that serves coffee samplers- much like wine or beer flights. The offerings change with the seasons and you'll want to come back for more. For now, the current flight is composed of a Coconut Latte, Sea Turtle Mocha, S'mores Latte, and Chocolate Covered Banana Cold Brew. Other drinks worth mentioning is their new Butter Beer Shaken Espresso, Honey Banana Oat Milk Latte, and Girl Scout Cookie Latte. The flavor combinations are far from ordinary!
Did we miss any of your favorites? Share with us!
Check out all the local coffee shops in the Middle TN area below: