Here in the South, we have temperatures ranging from 30 to 70 on any given day in the winter time. That can sometimes be a challenge for us parents when we are trying to entertain busy, energetic kids! We have pulled together a list to help you fill these day with fun activities!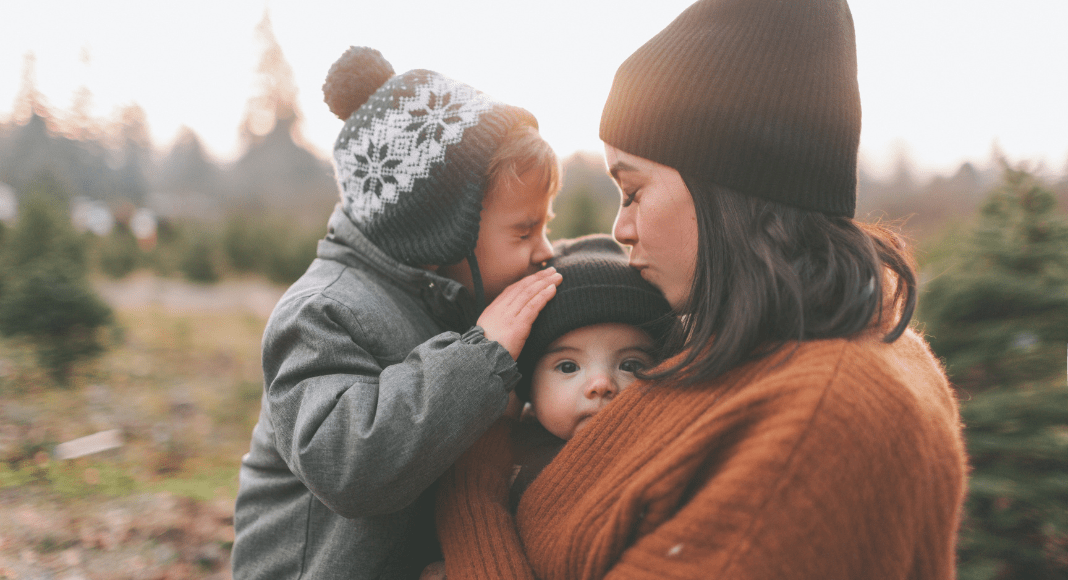 Nashville Family Winter Activities
Museums
Country Music Hall of Fame
222 Fifth Ave South Nashville, TN 37203
Free. Local resident under the age of 18 can attend for free. Guests ages 12 and under must be accompanied by an adult/chaperone who is 18+. Up to two adults accompanying the youth can also receive a 25 percent off General Museum Admission. To receive the discount, the accompanying adult(s) must also live in one of the participating counties and present a government-issued ID or a utility bill that shows proof of residency. Please check details here.
---
Tennessee State Museum Children's Gallery
1000 Rosa L. Parks Blvd. Nashville, TN 37208
Free. The Children's Gallery is open to the public Tuesday-Saturday, from 10:00 a.m.- to 4:30 p.m. On Sundays, enjoy the Children's Gallery from 1:00 to 4:30 p.m
---
The Frist Center for the Visual Arts
919 Broadway Nashville, TN 37203
Free for 18 years of age and younger. $15 for adults. (Memberships available). In addition to the museum's exhibits, children and adults can explore 30 hands-on stations in the Martin ArtQuest.
---
Cheekwood Art Museum and Gardens
1200 Forrest Park Drive Nashville, TN 37205
Free for ages 2 and under. $13 for ages 3 -17. $20 for adults.  (Memberships available.)
Tuesdays for Tots. 10 a.m. to 12 p.m. Tuesdays during January-May and September-December. Stop by the studio for a variety of drop-in activities.
---
Discovery Center
502 SE Broad Street Murfreesboro, TN 37130
Free for under 2 years of age. $12 for children and adults. (Memberships available.) Hands-on museum and nature center.
---
Adventure Science Center
800 Fort Negley Blvd. Nashville, TN 37203
Free for under 2 years of age. $14 for ages 2-12. $18 for 13 years of age and older. (Memberships available.) Science museum with hands-on exhibits and planetarium.
---
aMuse'um Children's Museum
123 W 7th Street, Columbia, Tn 38401
Located in the heart of historic downtown Columbia, Tennessee. Their mission is to spark unbridled learning for young children from all backgrounds through play. Since 2009 the museum has helped inspire creativity, imaginative play and encourage big ideas while still keeping with the small-town experience.
Admission: $10 per child. One free adult per paid child. Additional adults will be $5 each. aMuse'um is ideal for children up to age 8.
Children Under 1 Year: Free
Members: Unlimited visits.
Local Stores 
The Home Depot Kids Workshop
A new project each month. Children get to take home their project, a certificate of achievement and their own apron. Please see each location for details and register online before class.
Free. 1st Saturday of each month 9 a.m. – 12 p.m.
Michael's
Offering virtual classes and in-store workshops. Check your local store's website for in-store events and times.
Lowe's
Offering different projects each month, you can sign up to create special crafts. There are some Valentine's craft workshops coming up in February and a cardinal garden ornament for March. Be sure and reserve your spot!
Sporting/Physical Activities
The Monkey's Treehouse
91 Seaboard Lane Brentwood, TN 37027
$15.00 (plus tax) per child. Siblings who have not turned one yet with a paying guest are free. Two free adults with each paying kiddo – $5.00 an adult after that. (Memberships available.) Indoor playground/tree house.
---
Chuck E. Cheese's
Tokens and food are available for purchase. Arcade.
---
Dave and Buster's
540 Opry Mills Dr. Nashville, TN
Free admission. Game play cards and food are available for purchase. Arcade.
---
YMCA
Several locations. Range of membership fees. Swimming, running around the gym, etc. Green Hills (and possibly other locations) have times set for large inflatables and bounce houses.
---
Climb Nashville
3600 Charlotte Ave. and 1900 Eastland Ave. Nashville, TN
1900 Eastland Ave #104, Nashville, TN 37206
1660 Memorial Blvd, Murfreesboro, TN 37129
$20 (gear included) for Youth Day Pass. (Classes & memberships available.) Indoor rock climbing.
---
Sky Zone
1220 NW Broad St Murfreesboro, TN 37129
$16-$34 per person (depending on time purchased). Check schedule on website since summer hours differ from regular hours. You can buy a pass for a discount.
$10 Tuesdays! (not available on school breaks)
---
Family Ministry Center at First Baptist Church of Hendersonville
106 Bluegrass Commons Blvd. Hendersonville, TN 37075
Annual fee of $120 for individuals 12 years of age and older. Indoor playground and other fitness activities.
---
My Gym
330 Franklin Rd. Brentwood, TN 37027
$12 per family. No cost if CURRENTLY ENROLLED in class, no need to purchase a class card. (Memberships available.) Times vary. Check schedule on website. 45 minutes of Open Play.
---
We Rock the Spectrum Franklin
1114 Murfreesboro Road, Suite 203, Franklin, TN 37064
For children of all ages, $16 per child (siblings $14)
1 year and younger are $12
Indoor sensory gym promoting an inclusive play environment for children of all abilities. Weekly classes, birthday parties, special events and open play times available.
---
Smyrna Outdoor Adventure Center
100 Sam Ridley Parkway East, Smyrna, TN 37167
$5 (12 and under) $6 (13 and above) Memberships available
Art gallery, showcasing work from local artists, traveling educational exhibit hall, rock climbing room, indoor playground, soft play area for younger children, birthday party rooms, as well as space for camps, special events and educational programs.
---
Nido Playspace
13260 Lebanon Rd, Mt. Juliet, TN 37122
6 months- 5 years $14 plus tax (add a sibling $10)
Montessori Inspired, Indoor Play Space, Softplay
---
Tennessee Toddles
7036 City Center Way, Fairview, TN 37062
$10 per child
Come in and bounce around! With 6,000 square feet of running, bouncing and crafting space there is something for every kid!
---
Tn Kids Co
7180 Nolensville Rd. Suite 2C Nolensville, TN 37135
This multi-level indoor play place located in Nolensville is top of the line and so much fun for children up to 12 years old.
Bowling/Ice Skating/Roller Skating
Strike and Spare Family Fun Center
90 Volunteer Drive Hendersonville, TN 37075
3436 Lebanon Road Hermitage, TN 37076
2710 Old Lebanon Road Suite 17 Nashville, 37214
1720 Old Fort Pkwy #2002 Murfreesboro, TN 37129
5315 Nolensville Road Nashville, TN 37211
$4.15-$5.30 per game. $19.25-$26.25 per hour. Bowling. Daily specials available. (Arcade, laser tag, roller skating, bumper cars, and so much more at Hendersonville and Murfreesboro locations.)
Tenn Pinn Alley
730 Mooresville Pike, Columbia
(931) 381-2695
Lanes, Trains and Automobiles
450 Butler Drive, Murfreesboro
(615) 890-3999
Smyrna Bowling Center
95 Weakley Lane
(615)355-0501
Stars & Strikes
333 N. Lowry St
(678) 965-5707
The Hockey Lab by Victory
547 Mt. Hope Street, Franklin
Public Skating open Fridays (8pm) and Saturdays (12:30P) for public skating, $25 per person
*Private lessons, Summer Camps, Clinics and Parties available
Ford Ice Center- 2 locations
5264 Hickory Hollow Ave, Antioch
There are many open public skating dates, and only $10! Check the schedule for specific dates and times.
7328 B Hwy 70, Bellevue
Check the Bellevue schedule here.
Also offer lessons and parties!
Centennial Sportsplex
222 25th Avenue, Nashville
Open skating can be found on the calendar.
Skating lessons, open hockey sessions, Youth & Adult hockey leagues also available
Rates are $7 and under, depending on age
Brentwood Skate Center
402 Wilson Pike Circle, Brentwood
Skate Center – Smyrna
1505 Plaza Drive, Smyrna
Rivergate Skate Center
119 Gleaves Street, Madison
SkateCenter West
849 W. College Street, Murfreesboro
What is your family's favorite winter activities and must visit locations around town? Share with us! Don't miss our monthly events calendar!