Nashville is renowned for its vibrant music scene, lively atmosphere, and southern charm. While the city itself offers a plethora of attractions, sometimes you yearn for a serene escape into nature's beauty. Fortunately, within a few hours' drive from Nashville, you can discover some breathtaking waterfalls that offer a refreshing respite from the urban hustle. So, pack your hiking gear and get ready to explore five awe-inspiring waterfalls near Nashville.
Cummins Falls
Located in Cummins Falls State Park, approximately 70 miles east of Nashville, Cummins Falls is a true gem of the region. With its towering 75-foot drop, the waterfall cascades into a pristine swimming hole, enticing visitors to take a refreshing dip on hot summer days. The scenic 2.5-mile round-trip hike, meandering through lush forests and along the Blackburn Fork State Scenic River, adds to the allure of this natural wonder.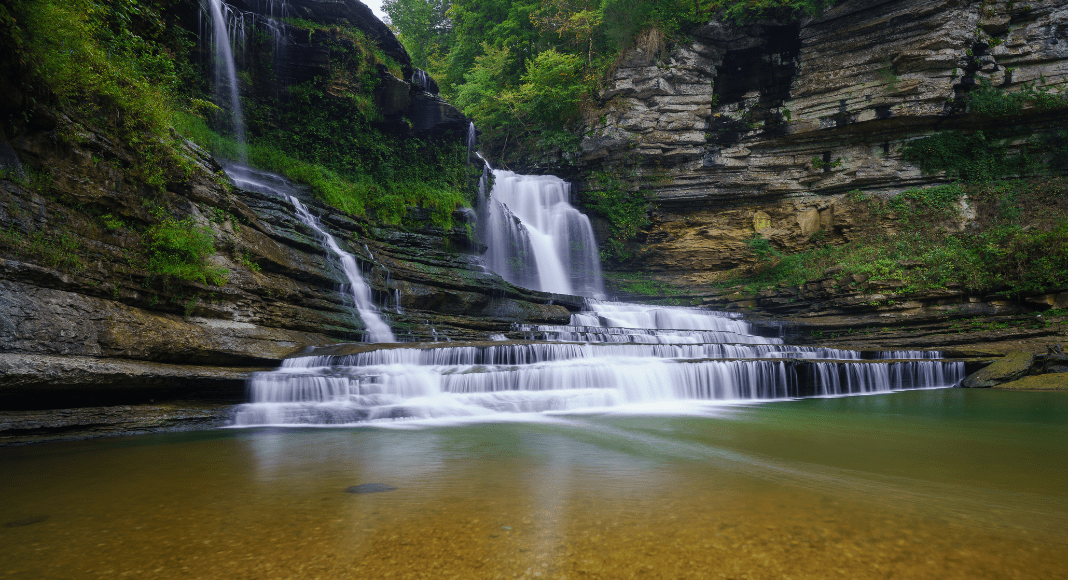 Burgess Falls
Just a short drive from Cookeville, around 85 miles east of Nashville, Burgess Falls State Park unveils the captivating beauty of Burgess Falls. The waterfall complex showcases four stunning cascades, with the main falls plunging an impressive 130 feet into the gorge below. Hike along the 1.5-mile trail to witness the majestic power of nature, passing by overlooks that offer breathtaking views of the falls and the surrounding landscape.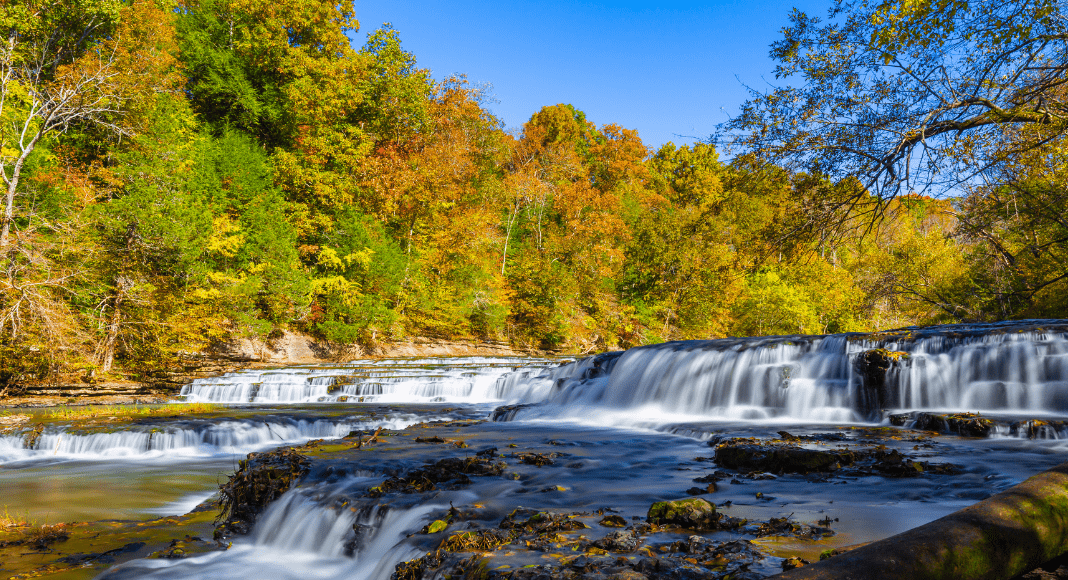 Fall Creek Falls
Venture a little further east, approximately 110 miles from Nashville, and you'll discover Fall Creek Falls State Park, home to one of the highest waterfalls east of the Mississippi River. The awe-inspiring Fall Creek Falls plunges an astonishing 256 feet into a tranquil pool. Explore the park's extensive trail system, which spans over 35 miles, offering opportunities for hiking, biking, and even horseback riding. Don't forget to visit Cane Creek Falls and Piney Falls, two other impressive waterfalls within the park.
Rock Island State Park
Located about 85 miles east of Nashville, Rock Island State Park boasts a unique and picturesque waterfall experience. The park's centerpiece is Great Falls, where the roaring waters of the Caney Fork River cascade around an ancient rock formation. Enjoy swimming, fishing, or kayaking in the river's crystal-clear pools, or hike along the park's trails to explore other waterfalls, such as Twin Falls and Blue Hole Falls.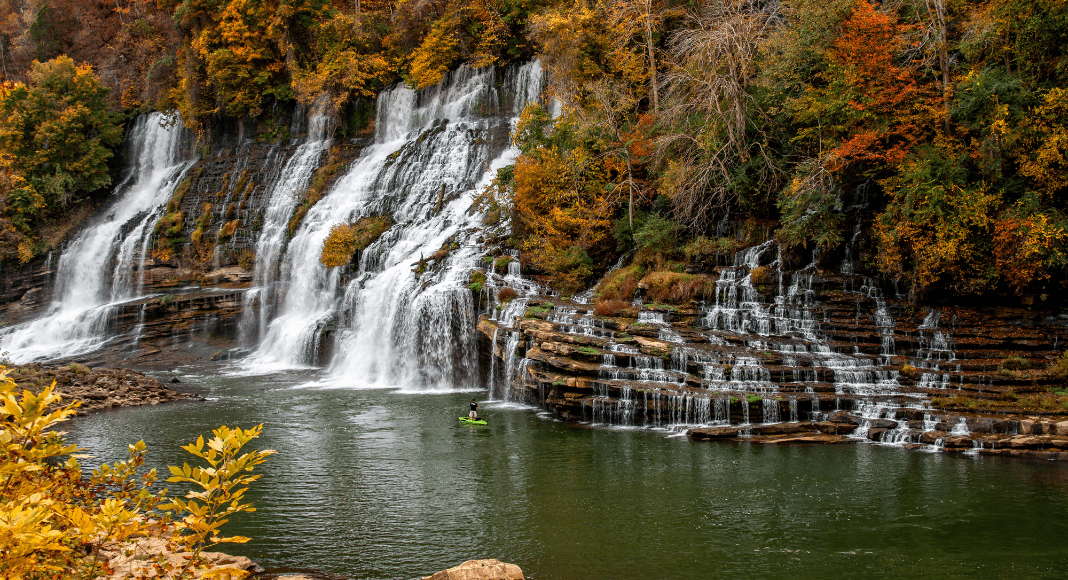 Ozone Falls
Nestled in the Cumberland Plateau, approximately 80 miles northwest of Nashville, Ozone Falls captivates visitors with its striking beauty. Plummeting 110 feet into a scenic gorge, this waterfall is a sight to behold. A short, moderately challenging trail leads you to an overlook where you can admire the waterfall's grandeur. For the more adventurous, venture down to the base and feel the mist on your skin as you bask in the magnificence of nature.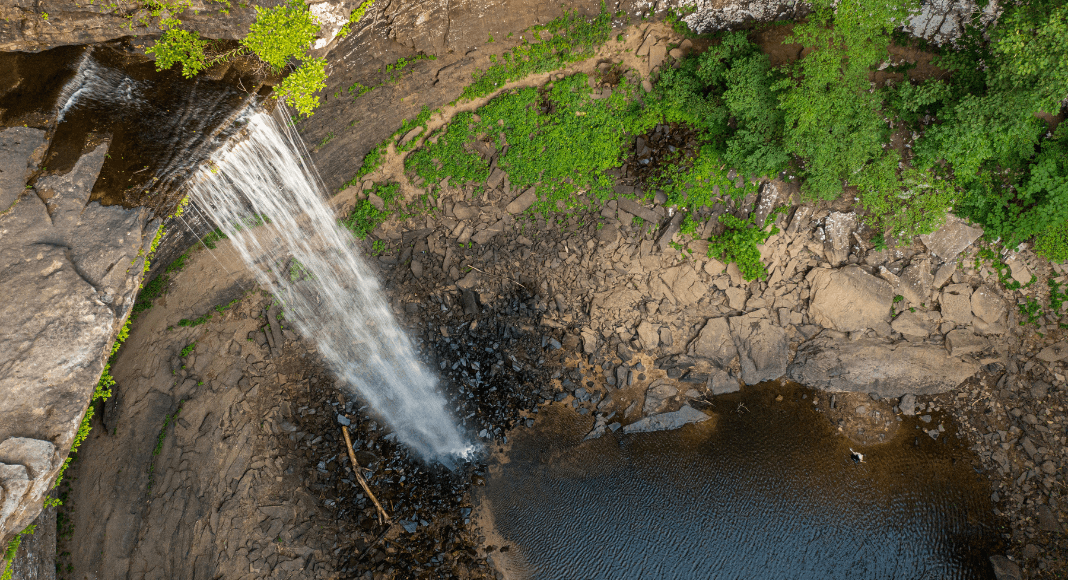 While Nashville offers an exciting experiences within the city, it's the nearby natural wonders that truly take your breath away. So, take a break from the city's rhythm, embrace the serenity of nature, and immerse yourself in the awe-inspiring beauty that awaits just a short drive from Nashville.
Be sure to read our 20 Natural Wonders in Middle Tennessee!