Every year on the Friday before Labor Day, students, fans, alumni, and faculty celebrate National College Colors Day. This year it falls on Friday, September 2. If you are like me, and love supporting your favorite college team, then you are probably thinking, isn't this every day? Here in Tennessee, we love wearing our orange and white! Let's dive in further.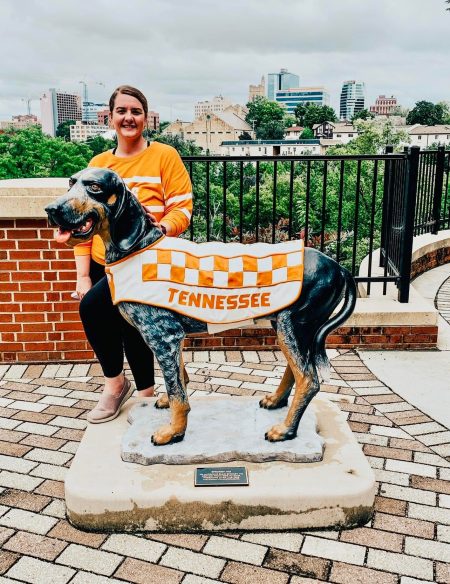 Founded by the College Licensing Company in 2004, College Colors Day is a day fans get to rep the apparel of their favorite college or university throughout the day. The CLC is the licensing division for over 200 colleges in the US. They signed their first licensing deal in 1981 with the Crimson Tide of Alabama. The CLC is also responsible for most of the college branded merchandise that most of us sport today.
What are some fun ways that you and your friends or family can take part in National College Colors Day?
The best way is to wear your team colors! Go all out with clothing, accessories and maybe even a fun temporary tattoo! Take a selfie and post it to social media (and don't forget to use the hashtag #CollegeColors!)
Attend a sporting event for your team! College football officially kicks off the weekend of National College Colors Day, so you can attend, or have a watch party. If you live near your favorite college, you can also check the schedule for other sports such as soccer and volleyball that are in full swing!
Organize a night with your college friends! Maybe it has been a while since you have spent time with your sorority sisters or college buddies, and what a fun way to celebrate. Dress up in your school colors, hit the town, or have a fun girl's night in!
Fun facts about college colors 
Red and white is the most common color combination for universities.
In 1889, a cluster of orange and white daisies was found growing on the grounds. Athletics association president Charles Moore liked the colors and adopted them as UT's official colors. They were later approved by a student body vote.
It's said that Vanderbilt's family chose the colors to represent his success in the coal industry (black) and his fortune (gold).
 During the early spring of 1912, Middle Tennessee State University President Jones appointed two faculty members and a student leader to bring to the faculty recommendations for school colors. They reached consensus on the two colors, blue and white. The committee pointed out in its report to the president that blue and white more nearly approximated the wearing apparel colors of the early students and "school affiliation and spirit could be displayed in a more economical and practical manner." The committee further stated that school colors embodied in everyday apparel could be purchased across the counter in any general merchandise store. The 1913 football team carried the first blue and white motif.
Tennessee State University chose their blue and white colors through a student body vote. This is a very common way that colors were chosen and adopted throughout many universities.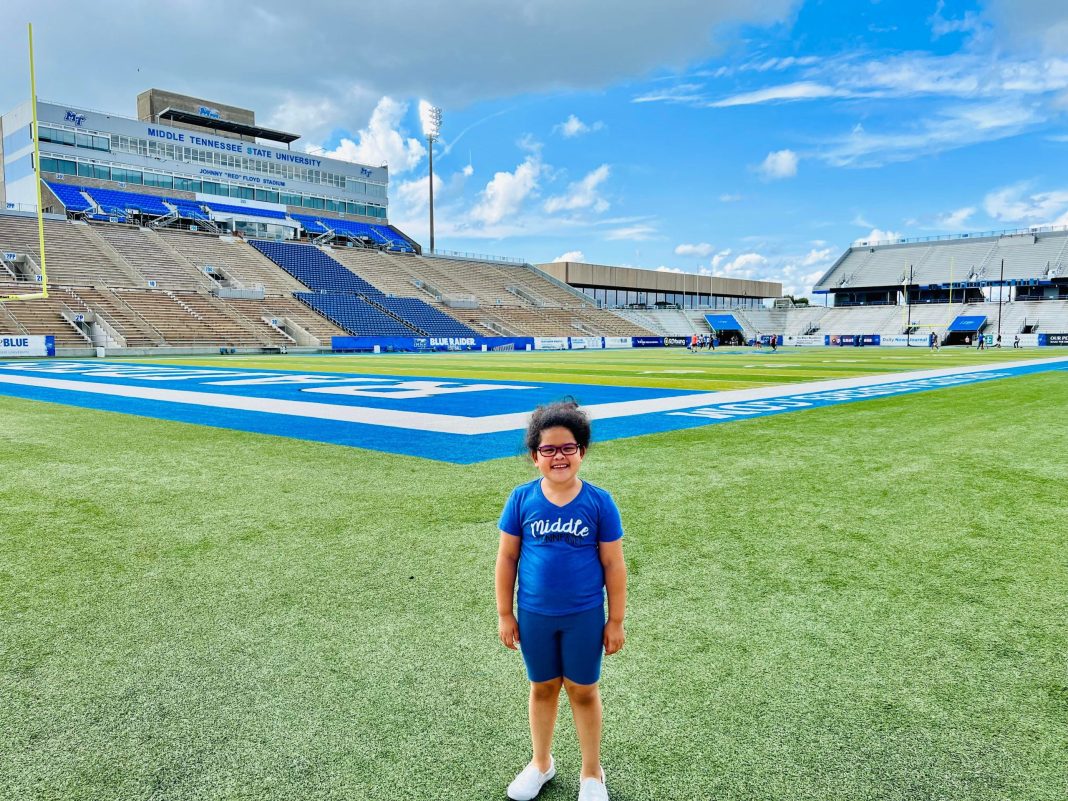 Wanting to enjoy even more sports? Check out this post for sporting events family style!