As summertime ends, and school beings, the weekends become even more important to soak up quality family time. With cooler weather nearing, it is the perfect opportunity to pack up your family and camping equipment and plan a campout. The best part- you don't have to drive far!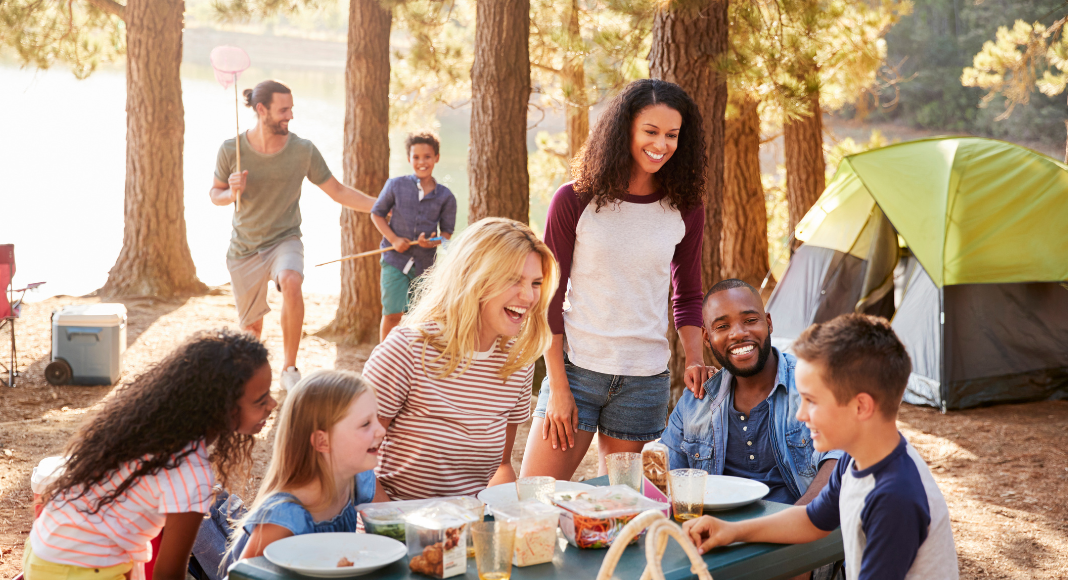 We have gathered some of the best local campsites that we think you and your family would enjoy.
8 Campgrounds Near Nashville
Cedars of Lebanon 
328 Cedar Forest Drive
Lebanon, TN 37090
Cedars of Lebanon is only a short drive east of Nashville. The park is surrounded by beautiful eastern red cedar trees, for which the park is named after. The park has 117 campsites equipped with picnic tables, grills, electrical and water hookups. The campsite is pet friendly, so bring your pooch along! There are three bathhouses for hot showers and bathrooms.
---
Bledsoe Creek State Park
400 Zieglers Fort Road
Gallatin, TN 37066
Bledsoe Creek State Park is located only 45 minutes north east of Nashville. There are 58 paved campsites with fire rings, grills, picnic tables, and water hookups. There are also three hammock-only, primitive campsites located along the shoreline. Firewood and ice are sold onsite, and there are 2 bathhouses. This is the perfect park for hiking and wildlife watching too!
---
Montgomery Bell State Park
1020 Jackson Hill Road
Burns, TN 37029
Located 40 miles west of downtown Nashville, you will find Montgomery Bell State Park. There are 47 sites equipped with water and electric, and 22 tent-only campsites. Picnic tables, grills and 2 bathhouses are on site. Pets are welcome, on leash. There are a wide variety of activities available, including a golf course, kayaking, fishing, or biking.
---
Poole Knobs Campground
493 Jones Mill Rd
LaVergne, TN 37086
Percy Priest Lake runs throughout areas surrounding Nashville, and is the closest campground sites to metro Nashville. Poole Knobs campsites run along the shores of the lake. This area features 88 campsites, and most contain water and electric hookups. Camp fees range from $14-24, depending on amenities. Reservations are recommended. RV and primitive camping is available, and showers, restrooms, and laundry is available. Camping season runs through September 30th.
---
Cages Bend Campground
1125 Benders Ferry Rd
Gallatin, TN 37066
Cages Bend Campground is about 30 minutes from Nashville, and located along the shores of Old Hickory Lake. This is a smaller campground, that is a perfect place for families looking for a quieter experience. Popular activities here including birdwatching and photography. All sites have water and electrical hookups. Laundry facilities are available. There is a playground for the kids, and fishing docks.
---
South Cumberland State Park
11745 US 41
Monteagle, TN 37356
South Cumberland State Park is about 1.5 hours from Nashville, but worth the drive! This is Tennessee's second-largest state park and you will find 12 waterfalls inside as well as several mind-blowing overlooks. South Cumberland State Park offers one primitive campground with drive-up campsites, Foster Falls Campground, and four backcountry campgrounds that require hiking to reach. Reservations are required for all campsites. They encourage visitors to reserve their campsite early to ensure they have a site upon arrival. Each site has a designated fire ring. Water must be filtered from natural sources or carried in, be sure to check with the ranger stations about water availability. A pit toilet is also available at each campground.
---
Henry Horton State Park
4209 Nashville HWY
Chapel Hill, TN 37034
Around 1 hour south of Nashville, you will find Henry Horton State Park. The park sits next to the Duck River, which doubles as one of the world's most diverse ecosystems. You can sign-up for a guided kayak float or set out in your own paddle craft or cast a line off the banks. With forests, sinkholes, cedar glades, and even wetlands to explore, there's always something new to be seen along the hiking trails. The park has several playgrounds where kids can play on natural surfaces or in splash fountains. The park's newest playground was designed with ADA access in mind; ensuring a play experience for kids of all abilities. The park also offers disc golf, skeet shooting, and an 18-hole golf course.
The park offers RV, tent, hammock, backcountry sites. A large group tent campsite is also available. The RV campsites can also be booked by tent campers and are equipped with water and electric hookups, while the tent-only sites do not offer hookups. All campsites except for backcountry sites come with a grill, picnic table, and fire ring. Campsites are limited to six people and two vehicles maximum. Only two tents or an RV and one tent allowed on campsites.
---
Edgar Evins State Park
1630 Edgar Evins State Park Rd
Silver Point, TN 38582
Another campsite, worth the 1 hour drive east of Nashville. Edgar Evins State Park campground sits on the shoreline overlooking Center Hill Lake. It is an ideal destination for kayaking, canoeing, boating and hiking while relaxing on the water. It is the perfect destination for exploring local waterfalls and exploring the Caney Fork River. The campgrounds consists of 60 tent and trailer campsites with electrical and water hookups.  Nine primitive walk-in sites are also available with parking at the camp building.
Where your favorite campgrounds in Middle Tennessee? Also be sure the check out our water rentals for more outdoor adventure!