My little town, whose first settlers arrived quite by happenstance in 1797, is a bustling community in 2022. Here are a few great places to eat and shop if you find yourself meandering down Nolensville Pike toward 840.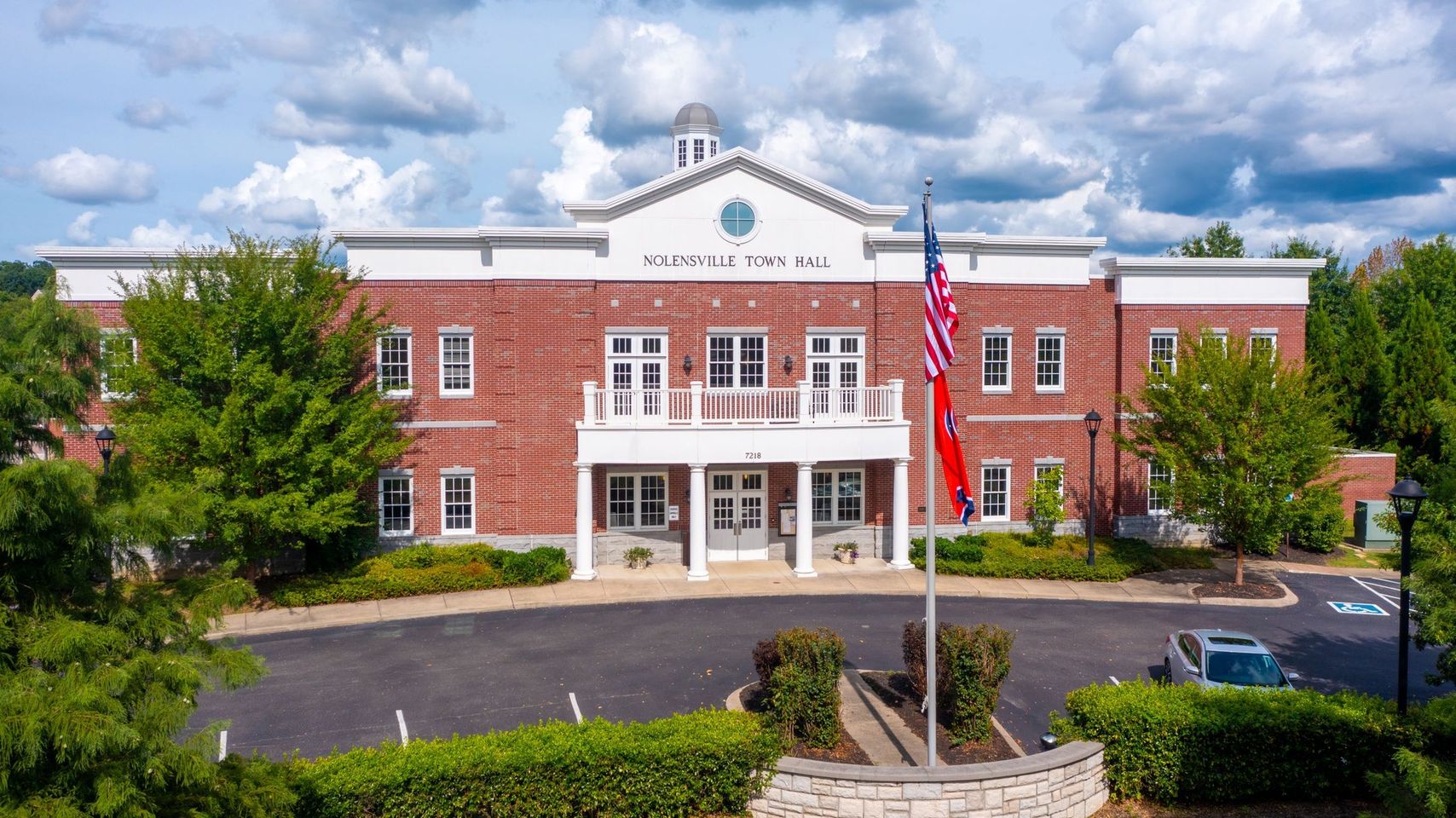 Where to Eat and Shop in Nolensville
Eat
Located in the historic district, the Feed Mill is a local favorite for its award-winning chicken salad. I kid you not, I buy two large containers of it at the sandwich counter and we live off of it for a week. It's also a grocery selling local and Amish-made goods. They have pans of cinnamon rolls, iced hand pies, goat-milk soaps, home décor, and so much more. There is both indoor seating should you choose to hang around. The back "patio" is made up of picnic tables sitting on top of massive circular concrete pads that used to support the mill silos. It all backs up to Mill Creek, which is a pretty and walkable creek bed where I've spent many afternoons letting my kid throw rocks between bites of chicken salad.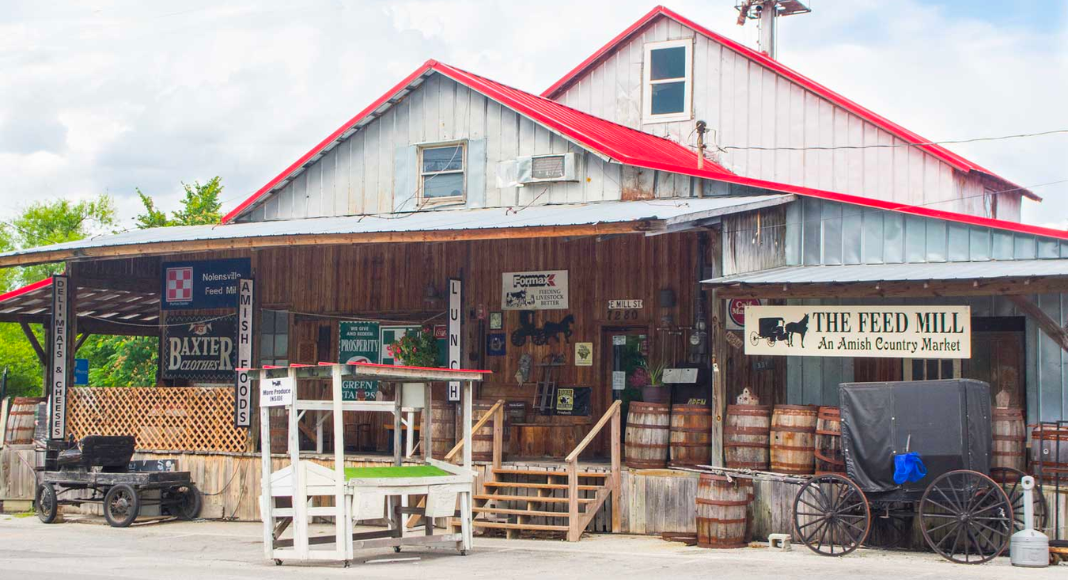 ---
A local treasure, this small house turned donut café serves up strong coffee and made to order miniature donuts – we are talking piping hot! They have both signature year-round and seasonal flavors for both donuts and coffee. I most recently tried a half dozen of key lime and half dozen of biscoff, and they are the perfectly fluffy with just the right amount of sweetness. Split a dozen between two adults and hoard them away from the kids. 
---
I visited Mill Creek Brewery for the first time last week with two of my best friends from college. As soon as I walked in I couldn't wait to tell my husband all about it. Whether you're going for date night, girls' night, or family night, this warehouse that serves all its food from an indoor food truck, has exactly what you need. There are games, puzzles, live music on Fridays, a virtual golf simulator, and brewed-on-site seltzers for the non-beer lovers. Every Tuesday they have a special taco menu, and on Thursday nights trivia teams compete for gift cards. The porch seating is dog-friendly and the expansive front lawn is great for picnicking. One of the best family night ideas I witnessed was bringing a picnic blanket for littles and setting it up with all sorts of toys and snacks under one of their larger tables so the kids thought they were playing in a fort, and the adults got to sit and visit and enjoy the live music. The whole atmosphere is laid back and relaxing. You'll want to become a regular. 
---
Hibachi, curry, fried rice. Yes please. With great dine-in and takeout, this Asian restaurant is our go-to when we want, like, a lot of food. The portions are delightfully large, and we usually take home leftovers. Even if you like spice, ask for level one spice level then add heat via pepper or sauce as needed. Also, feel free to douse their house made yum yum sauce on everything. The hibachi chefs put on a show good enough to hold my two-year-old's attention, but prepare your kid(s) a little for the fiery bits! We watched several YouTube videos to prepare. 
---
You've probably been to Martin's BBQ in Nashville, but Nolensville is where it all started. The original Martin's whole-hog style BBQ opened here in 2006, and now has seven locations in the greater Nashville areas as well Kentucky, Alabama, and South Carolina. Get the brisket tacos and pair it with a Yazoo Gerst. 
---
This greater Nashville area chain has that special sauce. Not metaphorically. It has Tito's sauce. It's a creamy refreshing dip you will want to smother on every item on the menu. Think Chuy's dip plus cucumber. The chips always come out warm, the service is quick, and their proteins (chicken, beef, pork) are prepared perfectly. 
---
Shop + Eat
Here's a double triple quadruple whammy for you. Oh My Chives houses a natural grocery, sandwich/baked goods counter, Cornell Brothers Coffee, and Lokales Juice. 
The sandwich counter Reuben and Market Melt are particularly good and include a majority of locally sourced ingredients. You can also find natural and organic groceries such as canned goods, cheeses, soaps, essential oils, produce, and even lovely flower bouquets. I recently bought myself elderberry syrup and a bouquet to help boost both my immune system and my mood.
Cornell Brothers offers a variety of hot and iced, seasonal and signature coffees. Their cubana is the most popular drink, so give that one a try. The baristas are incredibly knowledgeable and helpful if you have any coffee questions.
Lokales serves smoothies, bowls and shots. It's owned by a former SAHM who is passionate about healthy foods. Lokales can get you stocked and started for a juice cleanse, or just provide a scrumptious Greek yogurt bowl when the mood is right.
Shop
For fantastic antiques, quirky vintage items, or estate buying service, Broken Wheel Pickers is the place. This family-run business has an ever-changing and rich inventory visible in store and on their website. They also have thriving Facebook presence where customers can view inventory as it comes in and reserve it for pickup. With so many old and large family estate in the surrounding area, they have a lot of opportunities to elevate your flea market game. 
This boutique sells a variety of boho-inspired clothing, jewelry, home décor, gifts, and skin care. While there are several national brands in circulation, there are also plenty of locally-sourced goods. I recently bought some "fancy" matches there. It may sound frivolous, but I just really wanted some pretty matches! The owner told me all about the maker of the matches and how she makes them with her kids in her own home. I love to celebrate makers. The owner and her staff are so friendly and helpful and eager to help you know as much as you can about the items in the store. It's a truly delightful place to shop.
I am so thrilled to live in Nolensville. This town is growing rapidly, and I'm sure I will have more restaurants and businesses to experience. For now, I'm enjoying the quaint and homemade feel Nolensville has and looking forward to putting down roots.
Keep an eye out for my next Nolensville guide all about local events and things to do for the family, for date night, or ladies' night.