On January 19th, we celebrate National Popcorn Day! Who doesn't love a bowl of freshly salted and hot popcorn? It is one of America's favorite snacks, especially at the movies. But now, you can find popcorn stores around town and choose from a variety of different flavors.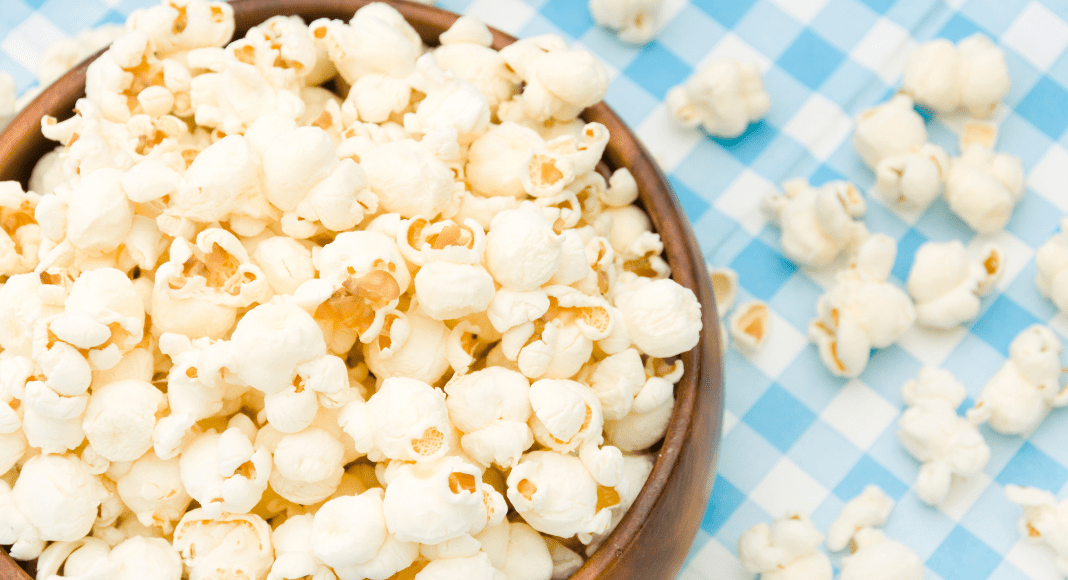 Just for a brief history lesson- Popcorn started becoming popular in the United States in the middle 1800s. It wasn't until Charles Cretors, a candy-store owner, developed a machine for popping corn with steam that the tasty treat became more abundantly poppable.
At about the same time, Louise Ruckheim added peanuts and molasses to popcorn to bring Cracker Jack to the world. Then in 1908, the national anthem of baseball was born. Jack Norworth and Albert Von Tilzer wrote Take Me out to the Ballgame. From that point onward, popcorn, specifically Cracker Jack, became forever married to the game.
Today, Americans consume 13 billion quarts of popcorn a year, more than any other country in the world. A majority of the popcorn produced in the world is grown in the United States. Nebraska leads the corn belt in popcorn production.
We encourage you to check out some of these local shops to celebrate National Popcorn day!
---
Local Nashville Popcorn Stores
Kernels Nashville Popcorn
2501B Gallatin Pike, Nashville
Kernels Nashville Popcorn is a Family Owned business located in East Nashville. If you're in the area, pop by and sample their 14+ flavors! The flavors range from traditional to chocolate drizzle to sweet heat. The flavor of this month is cherry!
Music City Popcorn
4115 Mallory Lane, Franklin (headquarters)
CoolSprings Galleria
Opry Mills (near Sephora)
Opry Mills (near Under Armour)
Popcorn flavors change weekly, but they always keep the top 10 flavors available, and also rotate specialty flavors every week and every month. The flavor of the month is currently peppermint bark! Some of the others they offer are oreo cheesecake, Nashville hot chicken and birthday cake, along with the classics.
Marigold Gourmet Popcorn
L&L Marketplace- 3820 Charlotte Avenue, Suite 125, Nashville
Stop by the L&L Marketplace and visit this adorable shop. They have monthly flavors and this month, they offer the classics as well as almond joy, cookies 'n' cream, ranch and loaded potato! You can get a beautiful Nashville skyline tin full of popcorn for your family, the office or as a gift!
KB Popcorn
Online-Gallatin, TN
From their website, "Delicious popcorn comes from delicious ingredients, and delicious ingredients are fresh and local. We source the best local providers to bring you sweets and treats that you can trust and love! When you shop with us, you are supporting our mission to deliver smiles all over local communities."
They have some intriguing flavors such as strawberry cheesecake, dill pickle, rainbow fruit pop, banana pudding, and caramel apple.
Merritt-Pop Popcorn
Pulaski, Tennessee- order online
Merritt-Pop Popcorn started out in 1984 as an idea and has evolved into a family-run business spanning three generations. Over the years Merritt-Pop has been featured at Dollywood in Pigeon Forge, TN, Neyland Stadium in Knoxville, home of the Tennessee Volunteers, and at Fulton County Stadium, home of the Atlanta Braves. Merritt Popcorn Company is a Tennessee corporation and they are an active participant in the Tennessee Department of Agriculture's Pick Tennessee Products program. You can order popcorn bags, and supplies for a popcorn machine through their website.
Premiere 6 Movie Theater
810 NW Broad Street, Suite 200, Murfreesboro
The movie theater is the obvious choice to get the buttery, salty movie theater popcorn we all know and love! But Premiere 6 Theater in Murfreesboro sells their popcorn by the bag! If you are local to Murfreesboro, you can even have it delivered via Hometown Delivery service. It is worth every penny to have this delicious snack at home for your own private movie night!
Stop by your local movie theater and catch a movie with the family, or just pick up some popcorn to go!!
---
Make your own popcorn at home
Here are some great recipes to mix up your own popcorn at home. What a fun activity to share with the kids for a fun snack or your next party of movie night!
50 Flavored Popcorn Recipes via the Food Network
20 Best Flavored Popcorn Recipes via Taste of Home
40+ Fun Popcorn Recipes to Try via NellieBellie
25 Yumtastic Popcorn Recipes for Kids
What is your favorite flavor of popcorn?