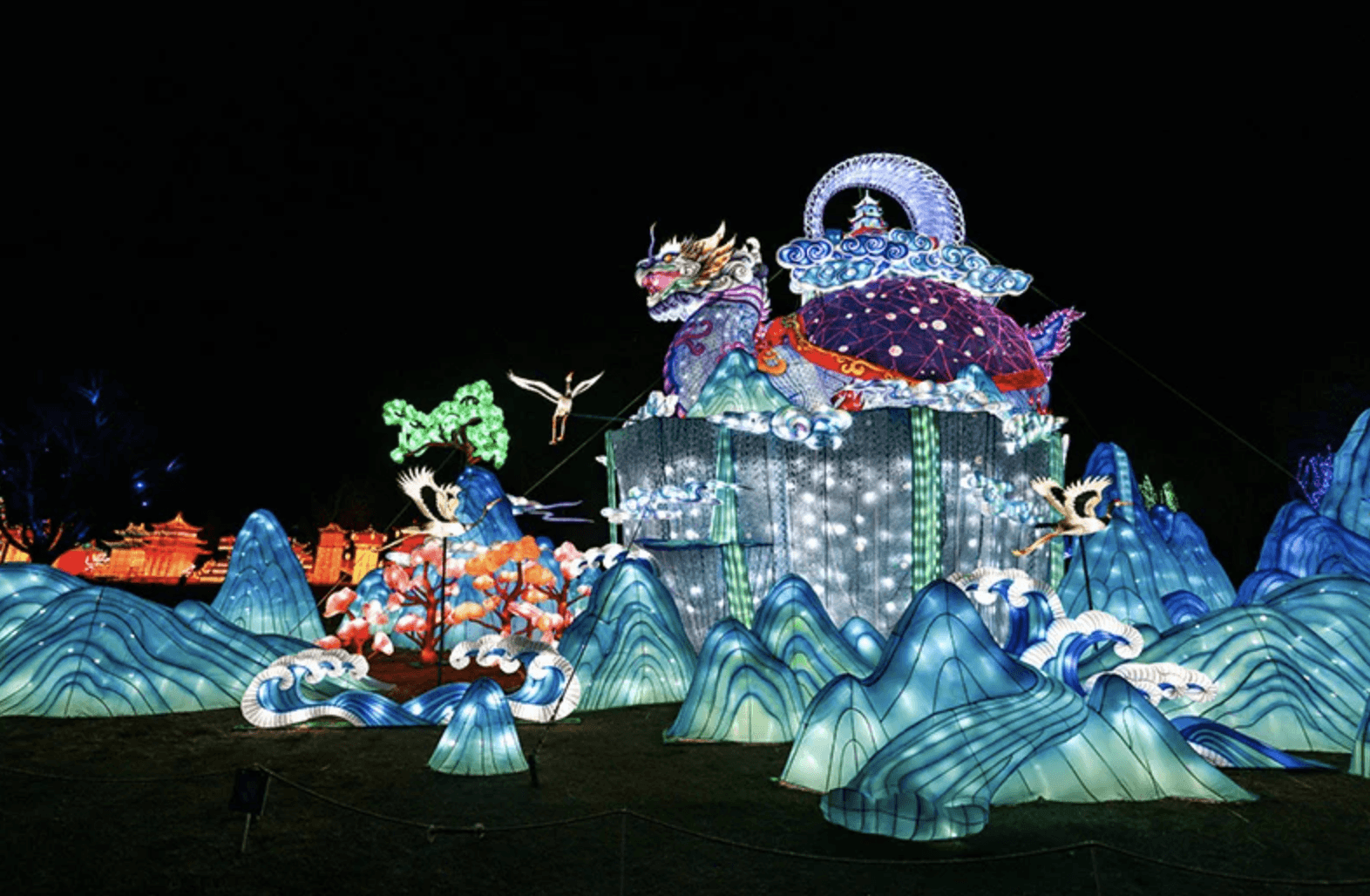 See the zoo in a whole new light! Visit the country's largest Chinese lantern festival featuring magical scenes of more than 1,000 custom-made silk lanterns! With all new designs and over a thousand colorful lanterns, this walkthrough experience is sure to delight all ages. Chinese artists have reimagined Chinese folklore in bright and colorful scenes throughout the Zoo. And during November 25- December 24, North Pole Village will be added. This festive area is a must-see, full of lights, trees and holiday fun! Santa will visit each night. Tickets go on sale September 13.
Ticket Types
Platinum Pass
ADULTS & TEENS – $39
KIDS (AGE 2-12) – $29
GREAT VALUE! Enjoy unlimited visits throughout the event – no reservations required. Children under age 2 are free.
 On Thursday, November 16 members can enjoy an exclusive, discounted Zoolumination preview night before it opens to the general public. See the details »
Tickets go on sale on Wednesday, September 13.
Please note, tickets are required for ALL guests including kids under 2. Tickets can be transferred person-to-person. Ticket transfers to another night are possible depending on availability; you cannot transfer to a sold-out night (request a date change via our contact form). Single-night tickets cannot be applied toward the cost of a Platinum Pass.