We love taking you around the Nashville area to find all the kid-friendly spots to visit. We're now taking you to Brentwood with these 7 kid-friendly activities.
7 Kid-Friendly Activities in Brentwood
Fun, playful atmosphere with specially trained stylists that will give your kids the perfect haircuts! Fun chairs to sit in, tv's at every station, and play sets in the waiting area.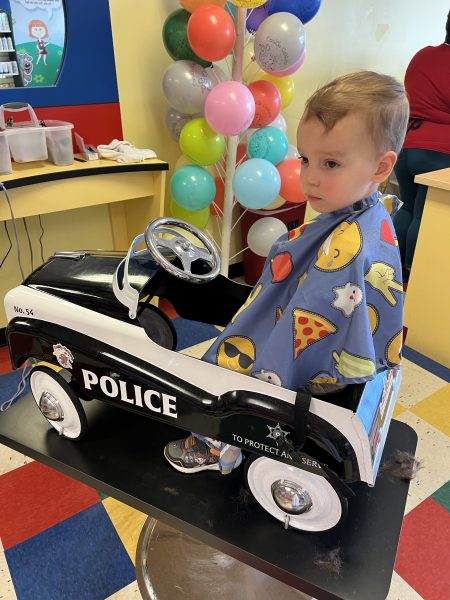 ---
The perfect size tasty treat for little ones (and mamas too)! Made fresh daily, choose from over 50 different funky flavors like Shaka Pecan, Maple Bacon or PB & J.
---
This park has it all! Playground, basketball courts, trails galore and your kiddos will love dipping their toes in the Little Harpeth River. Open 8am-10pm. Situated at one side of River Park and across from the WSM tower on Concord Road, the location is a good spot for beginning a walk or jog. Connected to the Brentwood Bikeway system, the park is also a great destination for family activities.
The park includes:
walking paths
bikeways
practice fields
open areas for picnics and kite flying.
---
Large public playground with separate playset for toddlers. Public restrooms, trails, basketball courts, a shaded pavilion and a lotta swings! Sun-Sat 6am-8pm.
The park includes:
a picnic shelter
a playground
basketball courts
walking paths
restrooms w/water fountain
Owl Creek Park has one shelter available for reservation.

---
This place is beyond awesome and is a legit toy shop. Rows and rows of books, games, toys, and tons of educational items that will engage your kiddos for hours. They also host Messy Art on Tuesdays and Wednesdays in addition to tons of special events.
---
Another great public playground with an amazing castle-like wooden play structure full of surprises. Separate area for toddlers. Plenty of swings and a ton of seating for mom and dad. Public restrooms nearby. Sun-Sat 8am-10pm.
Rubberized paths which make it safe for toddlers
Various sizes of slides
Picnic tables in the shade
Rubber tire obstacles and bouncy bridges
Castle architecture with dragon art
Mini-Amphitheater and puppet show stage
Tire swings that seat three
A great place to let your kids run, climb, jump, tumble and, of course, learn all within a safe environment. Classes available  from infants to teens. Pay to play open play. Perfect place for crazy cool birthday parties! Check out times at
mygym.com
!
What are your favorite kid-friendly activities in Brentwood?